Though healers have treated the maladies of young children since ancient times, pediatric medicine is a fairly new discipline that was only institutionalized in the 1850s. Since then, children's departments have become a fixture of hospitals around the globe, and many pediatric organizations and societies exist to advocate for the medical needs and welfare of child patients.
Most people associate pediatric medicine with the treatment of babies and young children. However, the scope of pediatric care actually includes neonates or children under 4 weeks old, infants up to 2 years old, children from between the ages of 2 and 12, and adolescents or patients between the ages of 12 and 21. Pediatric medical practice can also be further split up into sub-disciplines like neonatology, pediatric oncology, pediatric psychiatry, pediatric cardiology, and the like.
As my kids have been generally healthy (and the healthcare system here in BC is so overburdened), we've rarely seen a doctor, much less a pediatrician. Jade was referred to a pediatrician once for her eczema. I've often wondered what's the difference between a family doctor and a pediatrician, as I hear other moms mentioning both of these.
If you've ever asked what makes pediatric care so special, and why is it so important to the lives of pediatric patients and their families, here's some perspective on pediatric medicine and what kind of treatment approaches you can expect when you take your child to a pediatric clinic.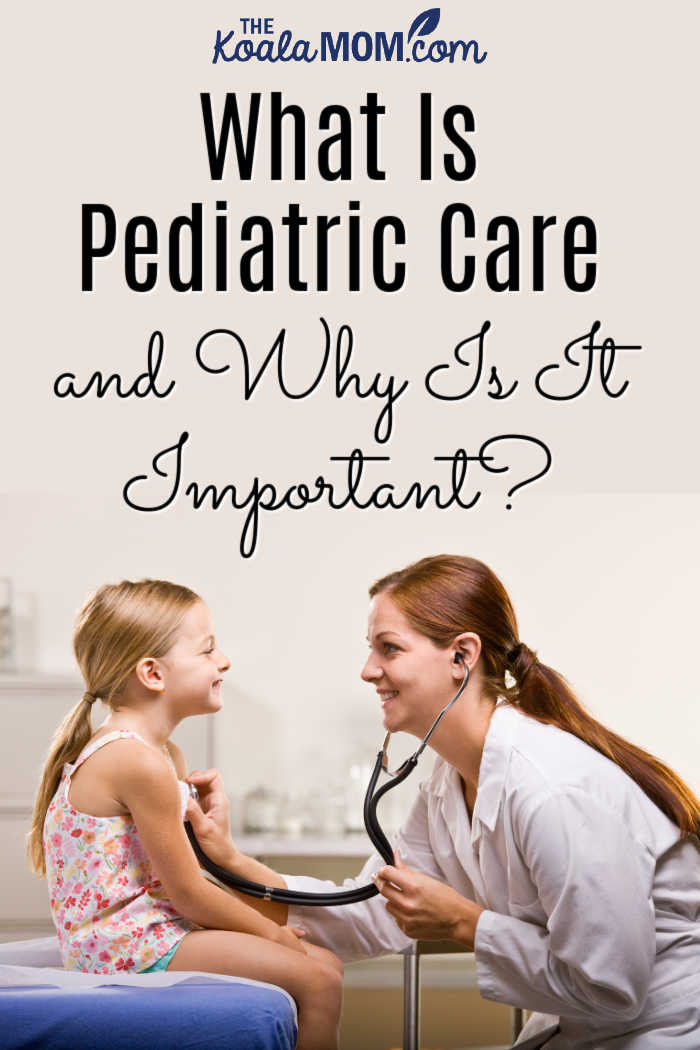 What Distinguishes Pediatric Care from other Medical Care?
Children and young adults experience a number of the same ailments that fully grown adults do, and they are entitled to the same specialized care for diseases, everyday injuries, and other physical conditions. But the treatment approaches in pediatric medicine emphasize a holistic healing practice that's appropriate for the patients age group, and this holistic view is what informs many of the differences between pediatrics and adult medical care.
In this medical discipline, pediatricians, pediatric nurses, and other medical professionals pay special attention to the developmental and emotional aspects of their healthcare delivery. They must practice their craft in consideration of the fact that children and younger adults have different physiologies from fully grown adults. Practitioners are also expected to be very careful about the medical procedures they conduct since pediatric patients are typically more fragile than adult patients.
Moreover, the practice of pediatric medicine must consider the unique cognitive and emotional dispositions of children and younger adults. Medical procedures tend to scare younger patients because they may not be able to grasp exactly what's going on, and they may not yet have the ability to articulate themselves as well as adults can. That's why doctors, nurses, and other pediatric staff know to be extra patient with children. It is also part of their job to be knowledgeable about holistic strategies for treatment, for example by using play therapy with preschool-aged patients.
Some goals that are quite unique to the practice of pediatric medicine include:
reducing mortality in the early stages of a child's life
mitigating the seriousness of a physical condition through early intervention
diagnosing and addressing any significant developmental or behavioral problems in a child, and
advising parents and other guardians on how to participate in their children's recovery as well as the latter's physical, cognitive, emotional, and social growth.
Such tasks highlight the special role of pediatric practitioners and their importance in modern medicine.
Why Pediatric Medicine Matters
In addition to the points listed above, it's also worth considering that pediatric medicine does the following for pediatric patients and their families:
Important Point of Contact for Primary Care Delivery
A lot of pediatric services fall under the wide umbrella of primary care or healthcare at the basic level. For many young patients, the pediatrician's clinic is a vital first point of contact with the healthcare system, serving as a source for initial medical diagnosis and treatment as well as a conduit for more specialized services.
Advocates for Important Psychological and Legal Issues in the Practice of Medicine
Pediatrics also deals with a lot of psychological and legal nuances that are very different from those that are attached to healthcare delivery for adults. Such aspects involve decision-making for patients who are still minors, guardianship over patients, and patient privacy. Practitioners are obligated to uphold these nuances in their treatment approaches and, thus, serve as an important voice for children's rights and welfare.
Concerned with the Spectrum of Development as well as Healing
Lastly, pediatric medicine matters because the discipline concerns itself with the whole spectrum of patients' development and not just the treatment of specific maladies. Given that holistic development is such a big priority for pediatricians, it influences the continuity of the care they can give.
For example, the services of pediatric specialists are invaluable in the treatment of illnesses that can begin in childhood, like asthma or diabetes. The advice of a pediatrician can mitigate the effects of the illness and ensure that the pediatric patient is well on their way to living a healthy and fulfilling adult life.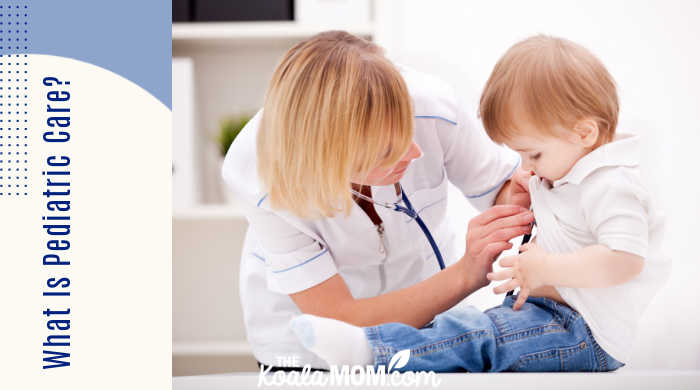 For all that the discipline contributes to the health, well-being, and quality of life of young patients—as well as the people they'll grow up to be when they graduate from the category—pediatric medicine is an important practice indeed. As a parent or guardian, be sure to cultivate a strong relationship with your pediatrician and support them in their life's work. When it comes to protecting the health of the young child or adult in your care, you are in this together.
Photo credits: Depositphotos.