One of the most beautiful places in the world and one of the Pacific's most popular tourist destinations, French Polynesia is paradise on earth. Made up of 118 islands, this South Pacific gem is a family-friendly destination which offers picture-perfect views and plenty of fun activities you can do with your family. Although we could think of 100 reasons why visiting French Polynesia should be on your bucket list, we have listed the top ones below.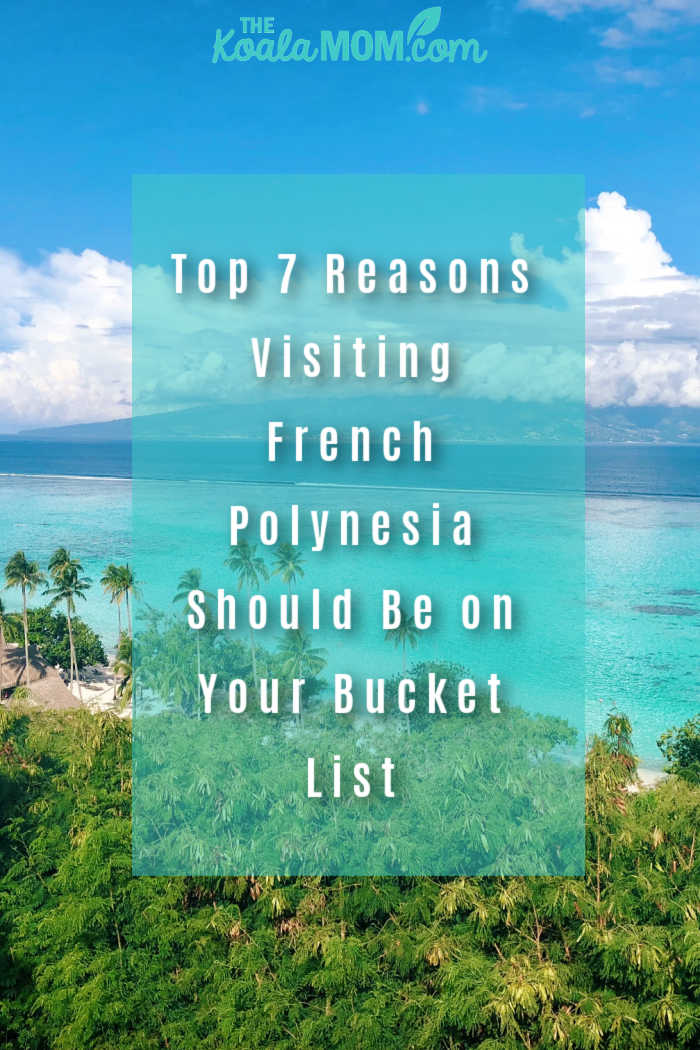 1. It's an Educational Experience
If you are planning a tropical escape with your family, but also want a place where your kids can learn something new, visiting French Polynesia is the right choice for you. From the minute you arrive, you will be surrounded by breathtaking views but also plenty of educational possibilities.
Diving is a great way in which your kids can explore the abundant marine life from French Polynesia, while Mount Otemanu, a remnant of an ancient volcano, can teach you about the evolution of volcanoes.
Even more, you could pay a visit to one of the many pearl farms on the islands, where you will be able to learn all about these stunning gems. Stop by the farm's souvenir shop and purchase a few different types of earrings to take home to your loved ones, but make sure you snag yourself a gorgeous pearl ring or an elegant bracelet as well.
2. Breathtaking Views
French Polynesia is a place where your dreams meet reality. You will be surrounded by drop-dead gorgeous views, above sea level and below. From stunning turquoise lagoons and unique black sand beaches to rugged mountains and serene waterfalls, pretty much everywhere you turn you will find another picture-perfect view.
Make it memorable and take that perfect Instagram shot in this idyllic scenery: put on your best summer dress and organize a family photo session on one of French Polynesia's pristine beaches. We guarantee it will make for an unforgettable memory.
3. Amazing Food
If you like fish, seafood and tropical fruit, you will love French Polynesia. A mix of different influences, mainly French and Chinese, French Polynesian cuisine is rich in freshly caught fish and juicy fruit, picked right from the trees.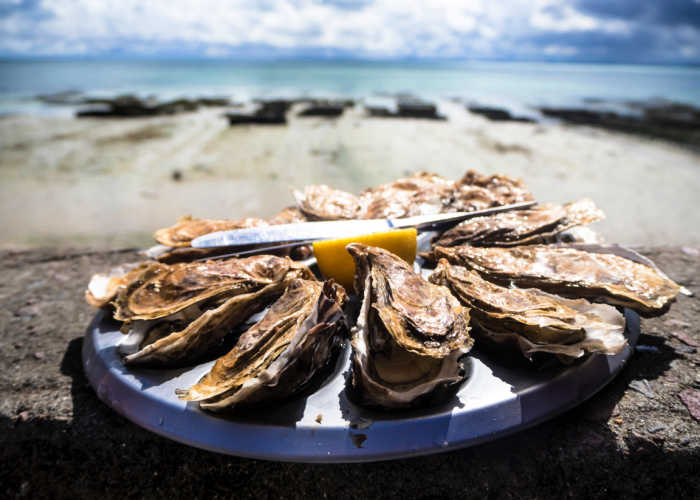 If you really want to immerse yourself in the local food culture, you must give their signature national dish, poisson cru (which means "raw fish" in French) a try. But don't think that everything you can eat here is fish, because you would be wrong. There are plenty of other delicious meals French Polynesia has to offer, like a crunchy pork salad, a tropical chicken with coconut rice, or a traditional Ahima'a (pork, chicken and vegetables), cooked with volcanic hot stones.
4. Diverse Marine Life
Hosting some of the most spectacular diving places in the world, French Polynesia's diverse marine ecosystem is home to over 1000 fish species including more than 20 species of sharks, and some species which are not found anywhere else in the world. As beautiful below sea level as it is above, this South Pacific gem will give you a chance to admire the vibrant marine life and exceptional coral reef that surrounds the islands, while swimming alongside sharks and stingrays.
5. Plenty Adventure Opportunities
With its incredible natural beauty, diverse marine life, perfect weather and endless adventures, this exotic paradise really has it all. When visiting French Polynesia with your family, it's worth trying out all the experiences this place has to offer.
Make every day an adventure and go hiking up the rugged mountains, explore hidden caves, set sail in the crystal-clear seas, or bathe in serene waterfalls. Moreover, French Polynesia is home to some of the most beautiful diving spots on the planet and any trip to one of these tropical islands wouldn't be complete without trying out diving or snorkeling.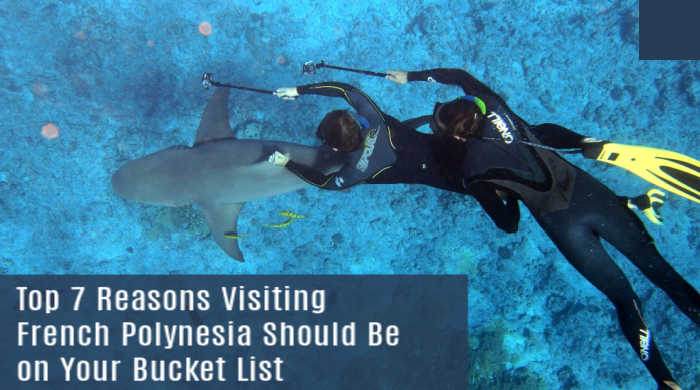 6. Fascinating Culture
With a population of just under 300,000 people, the French Polynesians have a unique life philosophy known as aita pea pea, meaning 'not to worry.' Their rich and expressive culture is very well-preserved and even the youngest of locals respect and keep their traditions.
If you really want to immerse yourself in the Polynesian life, visit a village cultural centre. There, you will be able to learn unique handcrafting techniques, like basket weaving and stone carving, and traditional dances, directly from the locals.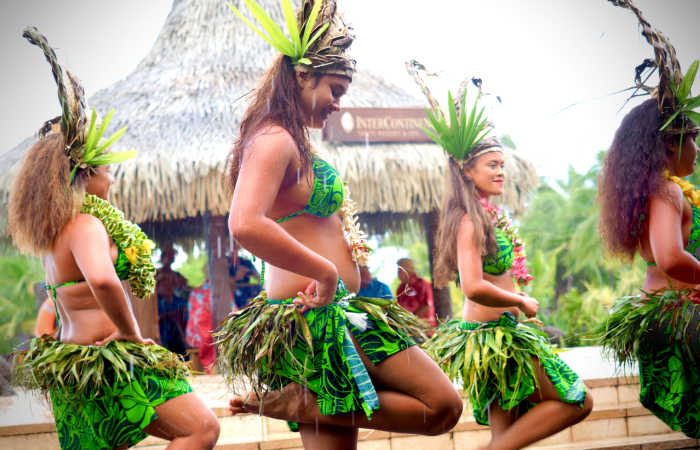 7. Friendly Locals
The people of French Polynesia are very friendly and always ready to help you. Their laid-back culture and joyful attitude will make you feel like you are part of a big family. When visiting French Polynesia, you will always feel welcomed, wherever you will go, which makes this a perfect place to visit with your family.
Curious about planning a vacation here? Explore the map below to see where you might like to travel!
Have you ever thought of visiting French Polynesia? What would you most like to see or do there?