One of the advantages of homeschooling is that I'm able to help my daughters pursue their passions and goals. For some time now, Sunshine has been interested in marine biology. Over the last month, we've been using Oceanology: The Secrets of the Seas Revealed to learn more about oceans and marine life for science. This beautiful, detailed book has helped her learn more about her favourite ocean animals (like dolphins!) and learn about new creatures and plants as well. Here's how I've turned this stunning book into a textbook for Grade 7 science.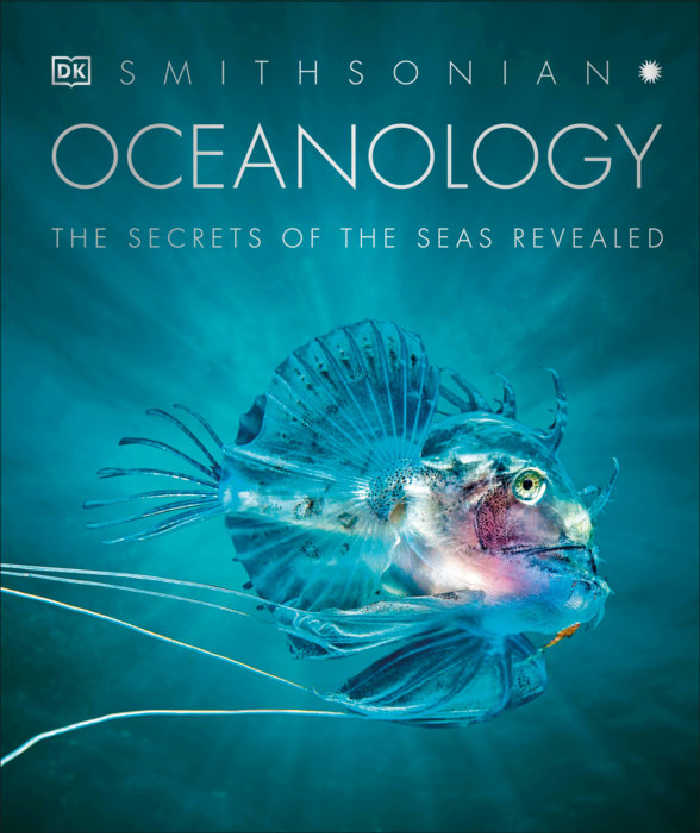 I received this book for review courtesy of the publicist; all opinions expressed remain my own. This post contains affiliate links; as an Amazon associate, I earn from qualifying purchases.
Oceanology: The Secrets of the Seas Revealed
DK Books has been one of our homeschool go-tos for years now. Whether we're studying anatomy, playing LEGO, or researching the best dog for our family, I know that I'll find high-quality, well-researched, beautifully presented books. Oceanology: The Secrets of the Seas Revealed has been no different. This hardcover book was actually much larger than I expected (think encyclopedia or coffee table book—or junior high school textbook).
Inside, the information is organized into eight main areas of ocean life:
rocky coasts
sandy beaches
estuaries and mudflats
mangroves and salt marshes
coral reefs
coastal seas
open oceans
polar oceans
Oceanology also provides an introduction to the marine world, with information on ocean history, climates and depths. The final pages of the book explain more about classification of ocean life, with an overview of each species. The written text is complimented with eye-catching photographs and illustrations that help bring to life the topics and creatures being described. While Sunshine used this book for science, her younger siblings were often drawn to the pictures and wanted to flip through just to look at the colourful fish and underwater animals.

Learning about Ocean Life
Living as we do on the West Coast, we are blessed to have the oceans right at our door. Sunshine has grown up exploring sandy beaches, rocky coasts, estuaries and mudflats. We've watched for orcas and dolphins off BC Ferries and flipped over rocks to find crabs on our local beaches. Oceanology was the perfect way to learn more about these natural areas we enjoy so much.
For example, we saw limpets in abundance when we hiked the Juan de Fuca trail last year. An entire page in Oceanology explains more about these intertidal organisms, complete with pictures that show what we can't see when we're looking at their white, conical shells attached to a rock.
Organisms that live on rocky shores exposed to battering waves are constantly at risk of being washed away. Those that lack the agility to dodge the breakers and find shelter in crevices must do what limpets do—cling on tightly. Limpets are well equipped to survive the worst of the ocean's fury: they have a cone-shaped shell that clamps down firmly, a muscular foot that works like a suction cup, and sticky mucus that acts like glue.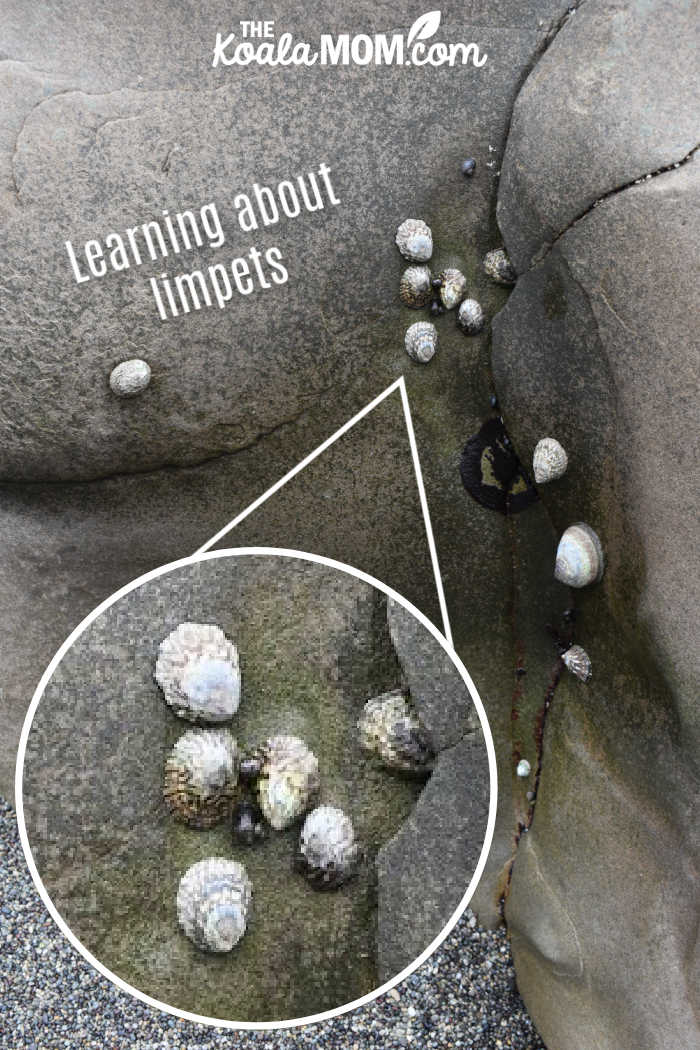 As we continue to hike and play around Vancouver and Vancouver Island, Oceanology will be a great resource for looking up the sea animals and birds we see. I find the girls are more interested in learning about things when they've experienced them this way.
I also enjoyed using Oceanology as an armchair explorer to learn more about oceans and places we've never visited. For example, we don't have many mangroves around here, but I've read many books set among these fabulous trees in Florida. I've never been scuba diving on a coral reef, but I've often seen the pictures my aunt and uncle took when they were doing that. So whether you're learning about places familiar or unfamiliar, Oceanology is a great resource.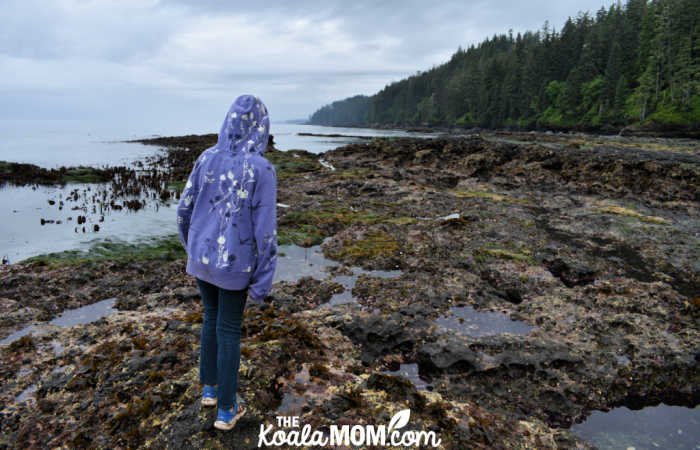 Turning Oceanology into a Textbook
For most of our homeschooling years, I've used boxed curriculum—textbooks paired with workbooks and sometimes teacher's manuals that I just have to open and use. When we depart from that, it's usually to use unit studies or printables put together by other homeschool moms or teachers. Turning Oceanology into a textbook for Sunshine was a new experience for me, and yet overall, it has worked well.
For starters, Sunshine really enjoyed diving deep (pun intended) into a topic she was interested in. Science covers a huge area of topics and not all of these are interesting to every student. (In fact, Lily was a little jealous that Sunshine got to choose her own science projects, and now wants me to help her make her own science curriculum too.) Sunshine was much more motivated to do science when she got to read about ocean life rather than the topics presented in our boxed curriculum.
On average, Sunshine read through one chapter per week and then completed a project based on that chapter. While the chapters are fairly long, they also include a lot of images (there are many full-page, full-colour photographs throughout this book) so the reading wasn't too intense. I encouraged Sunshine to take a few notes as she read or to pay attention to plants / animals / birds that really caught her attention.
Her chapter projects varied from writing a report to completing a quiz, which I created in the form of a crossword puzzle. Sunshine wrote most of her reports on Google docs, which made them easy to share with her home education teacher. She had fun finding images online to complement her report (inspired by the many images in Oceanology). This let me tie science into other learning, such as writing and research. We also discussed how a marine biologist may find herself writing reports about her findings to share with her colleagues or others.
Each chapter in Oceanology also included a section on "the ocean in art." For example, the chapter on Mangroves and Salt Marshes included a Claude Monet painting with a brief description of his life and work. Another way for us to expand Sunshine's learning through this textbook would have been to do some art inspired by the colourful photographs and drawings.
Explore the Oceans
The oceans are an important part of our world and teem with life below the surface. Whether your child wants to be a marine biologist like Sunshine or you live far from the oceans and just want to explore via your armchair, Oceanology is a fantastic resource for your homeschool or coffee table.