A cruise vacation is one of the best ways to get away with the whole family. A cruise ship is a safe, one-size-fits-all vacation provider that offers incredible options for every member of the family, from youngest to oldest. Whether you love cruise crooners and organized dances or want to play by the pool, a cruise has got you covered.
A cruise is also a great way for younger members of the family to see the world for the first time! A cruise vacation will take you to some incredible destinations, and gives your kids the chance to explore a number of different exotic destinations and fascinating ports.
But when it comes to taking your kids off the boat on shore excursions, there are a few things to keep in mind. Going from the safe, relatively controlled environment on board ship to the less managed realm of a foreign port isn't something to worry about, but it is worth planning carefully.
So whether you are cruising from California down the Mexican Riviera or heading to the Caribbean to island-hop from paradise beach to paradise beach, here are a few tips for ensuring that your shore excursions with your kids go off without a hitch.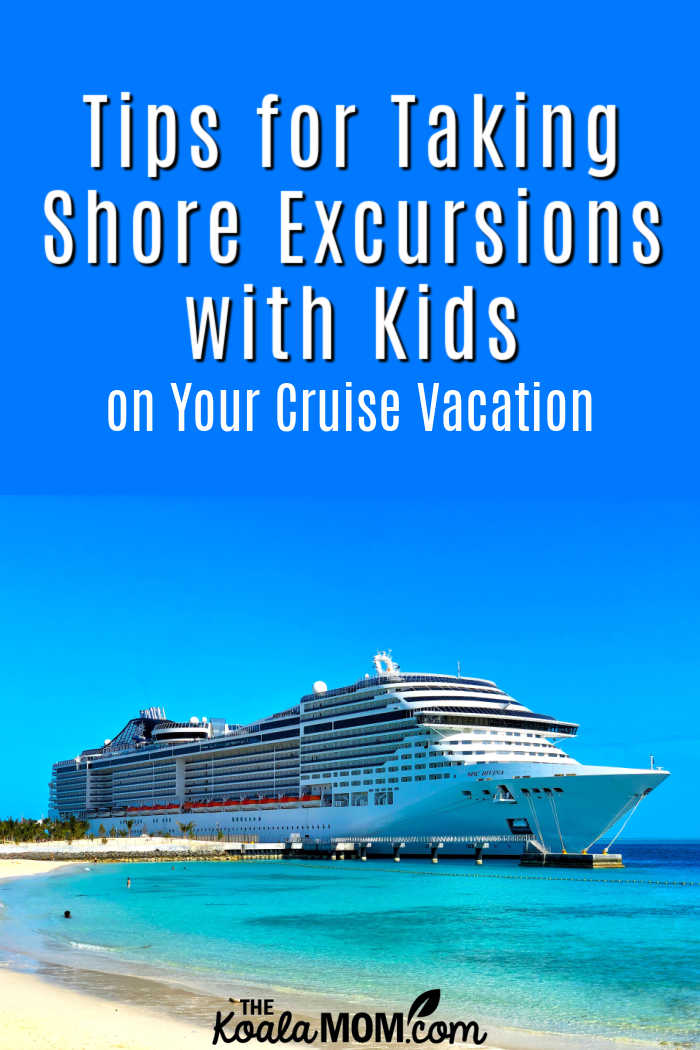 Know what your kids like to do
The key to having a good shore excursion with your kids is making sure they are enjoying themselves. And this means knowing what they like to do! A trip to the local museum might be thrilling for you, but if they aren't interested in history, they'll be bored (and grumpy!) in record-breaking time. Plan the activities you know they'll enjoy, and you'll be more than halfway towards a successful day out.
Plan together
With this in mind, why not involve them in planning the excursion? Giving your kids a few choices and letting them feel involved in the planning process will give them some ownership of the day out. They'll be far more likely to be excited about what you have planned.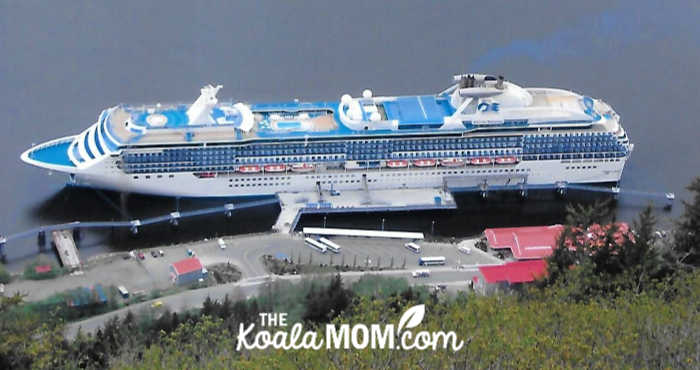 Pack smart
Nothing ruins the mood on a shore excursion faster than not having something that you need or want. Whether it's a waterproof coat, a sweater for when it gets chilly, a juice box, or a pack of crayons for a boring coach journey, packing well can ensure that you are ready for anything, and will make sure your kids have a good time throughout.
Don't be too ambitious
When you've only got a day in a new destination the temptation can be to try and pack as much in to your itinerary as possible. But while this might be fine for you, a busy schedule will probably leave your kids exhausted and in a bad mood by the middle of the afternoon. Toning down your plans, even if it means missing out on an important sight, will ensure that you enjoy the things you do have time to get to all the more.
Some of my favourite memories from our Mexican cruise with two kids were the quieter moments we spent together—playing on the beautiful beach in Cabo San Lucas and popping into the local churches to pray.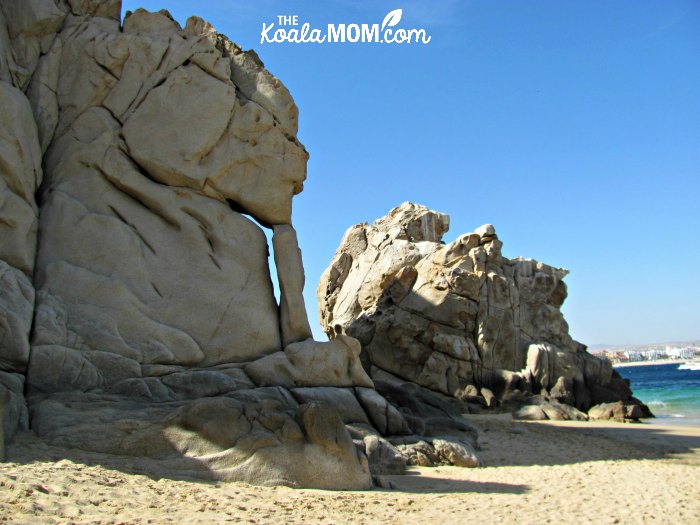 Charge everything
Make sure you plug in every electronic item and gadget you have the night before. There's nothing worse than a tired tween confronted by a dead cellphone or games console!
Be ready early
It's hard to be ruled by the time when you're on vacation, but when doing shore excursions with your kids, you will have to pay attention to the time. Give yourself extra time to get ready in the morning so that you can get off the boat at the right time, especially if you are catching a tour on shore. Pay attention to the time (maybe set an alarm!) while you're on shore and exploring to make sure that you are back on your cruise ship on time too.
Don't be afraid to try something new!
While you do need to tailor your shore excursions to your kids' tastes, and avoid filling the day too full, there's no reason not to try something new and exciting! After all, the entire reason you have chosen this destination to explore is to show your kids a little bit of the magic and mystery of the world, so don't be afraid to push the boat out and try something a little different.