There's nothing better than packing up the car, loading all of your beach gear into the back and hitting the road with all the family. Spending the day playing in the sand, swimming in the sea and splashing in the surf are quintessential family memories we should all experience. Whether you are headed to the beach for the day or on a multi-day trip, you need to ensure you make it a getaway to remember. Depending on how old your kids are, there are countless different things that you can do to enjoy your seaside getaway.
From playing beach games to throwing a beachball in the water, taking a surf lesson, building sandcastles, or simply reading a book and enjoying the sunshine, there is no end to how you can enjoy your time at the beach. Put some time into researching the right beach to visit before you set off so you know what to expect when you arrive and can be sure it will cater to your needs.
For example, if you have young kids, you might want a beach with calm water, where they can play safely. On the other hand, if you have teenage kids, they might want to spend the day catching waves so you will need to find a beach with suitable conditions for their ability levels. You should also check tide tables before leaving and look into parking—will you have to walk far from your car to the beach or is the parking close to the sand? Once you have decided on which beach to visit, it's just a matter of gathering everyone together, getting your things in the car and getting on the road.
Let's take a look at five simple ways that you can make the most of your seaside getaway with the family.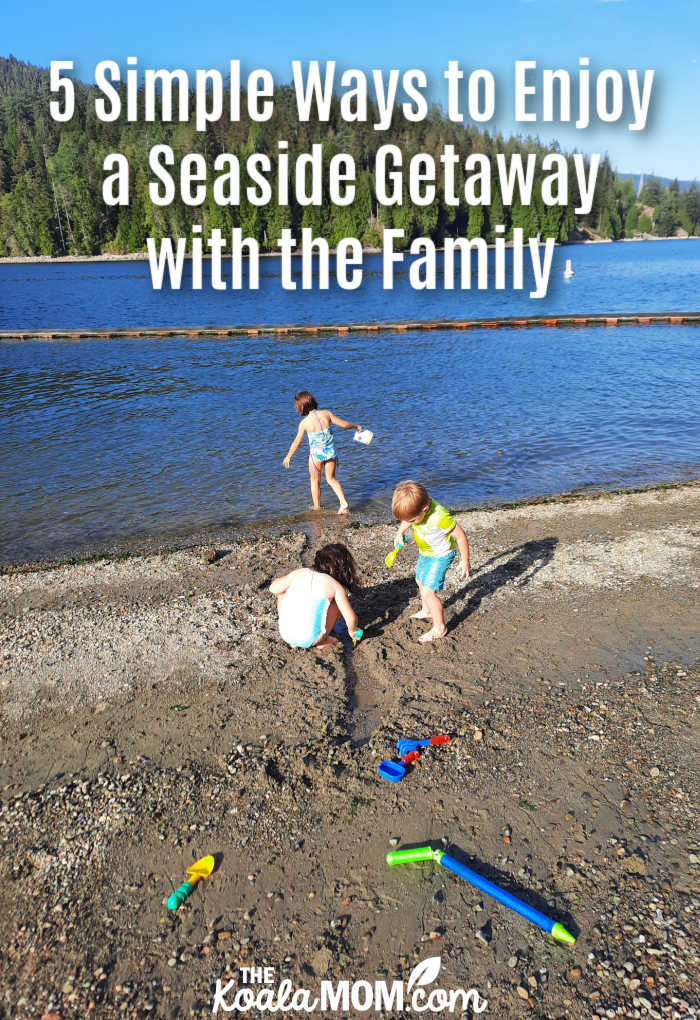 Play Some Beach Games
There's no better way to pass the time when you're at the beach than with some good old-fashioned beach games. Blow up the beach ball and throw it around, have a game of beach soccer, play with beach bats or simply have races in the sand. There are countless games you can play at the beach so make sure and let your imagination run wild and don't be afraid to be creative. Better yet, do some research online before you go so that you have a few games up your sleeve to keep the whole family entertained when you arrive on the sand.
Jump in the Water
No trip to the beach is complete without spending some time in the water. Go for a swim, play in the surf or throw the footie around with the kids. Before venturing in the water with your kids, be sure to check the conditions yourself to make sure it's suitable for your children's ability levels. If there are lifeguards on the beach, follow their instructions and use this as a teachable moment to show your kids some water safety best practices so they can enjoy the beach safely moving forward.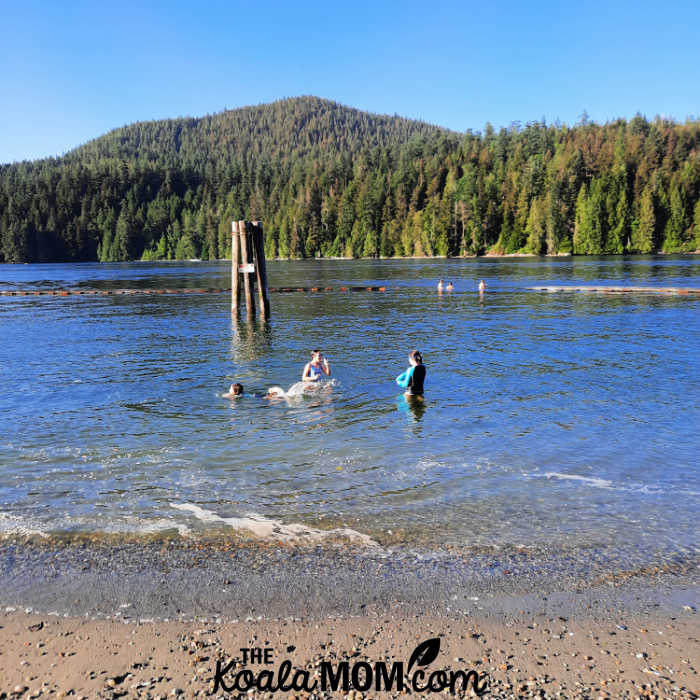 Try Some Water Sports
Many beaches offer a range of different water sports that you can try for an hour, a half-day or a full day. Why not rent kayaks and paddle around, take a surf lesson or try windsurfing? Sharing these experiences with your kids can be a great bonding experience and if you find an activity you all really enjoy, you can start making it a feature in your future family outings. If you have a particular activity in mind, be sure to get in touch with the provider to reserve a spot so you avoid disappointment when you arrive.
Read a Book
Sometimes it's the simple things in life that are best. If you have teenage kids, encourage them to bring a book so they can entertain themselves while enjoying the sunshine. Books can also be a great addition to your beach kit if you have toddlers. Reading them a story while you're stretched out under your beach umbrella is a great way to relax, unwind and spend quality time with your little one on your seaside getaway. Puzzle books are another good option; you can work together to solve a sudoku or crossword puzzle.
Read about a beach getaway in The Happy Crab, which offers some great lessons about kindness and empathy as well as taking care of the animals on the beach.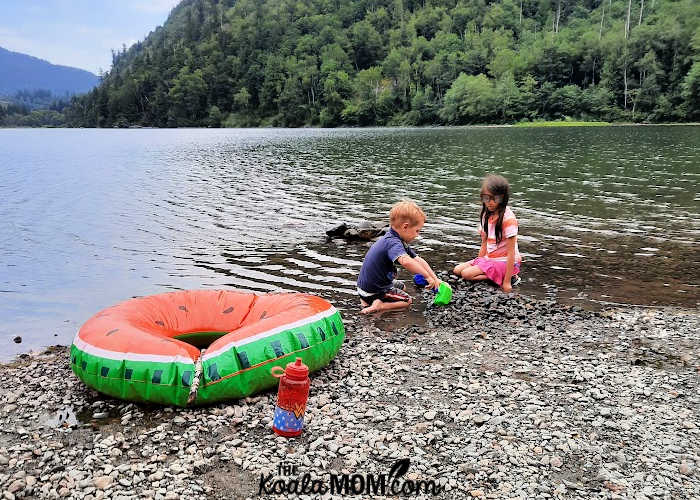 Have a Picnic or a Barbecue
While many beaches have a wide range of restaurants, cafes, and bars to choose from, there's something a little more intimate about self-catering on the beach. Pack a picnic or better yet, bring a barbecue with you and all of the tools you need to cook up a storm right there on the sand. It might require a little planning but eating on the sand with all the family running in and out of the water between bites will create memories that you will treasure forever.
Even if you're only going to the beach for an hour or two, pack some snacks. There's something about playing in the sand and water that always makes the kids hungry! Crackers or chips, apples or dried fruit and other easy-to-pack snacks are always a good idea to have in the beach bag. And don't forget plenty of water to drink!
Have Plenty of Fun in the Sun at Your Next Family Beach Getaway
Going to the beach with your family is a great way to have some real fun in the sun. Whether you are going on a multi-day beach getaway or you are just escaping for the afternoon, with little preparation and planning, you can ensure that the whole family will be entertained from the moment you arrive until you are watching the sun go down as you pack the car up to return home.
Many of our favourite campgrounds are located on or near beaches.