Water safety has become a major concern for Canadian families: drowning is the second leading cause of premature mortality for children.
According to a recent report from the Canadian Hospitals Injury Reporting and Prevention Program, nearly one-fifth of all registered drownings occurred in natural bodies of water, while almost 60 percent happened in swimming pools. To prevent accidents and drowning, children and adults should take measures to stay safe while swimming, doing water sports, or playing near the water.
Here are some water safety tips that the whole family should keep in mind.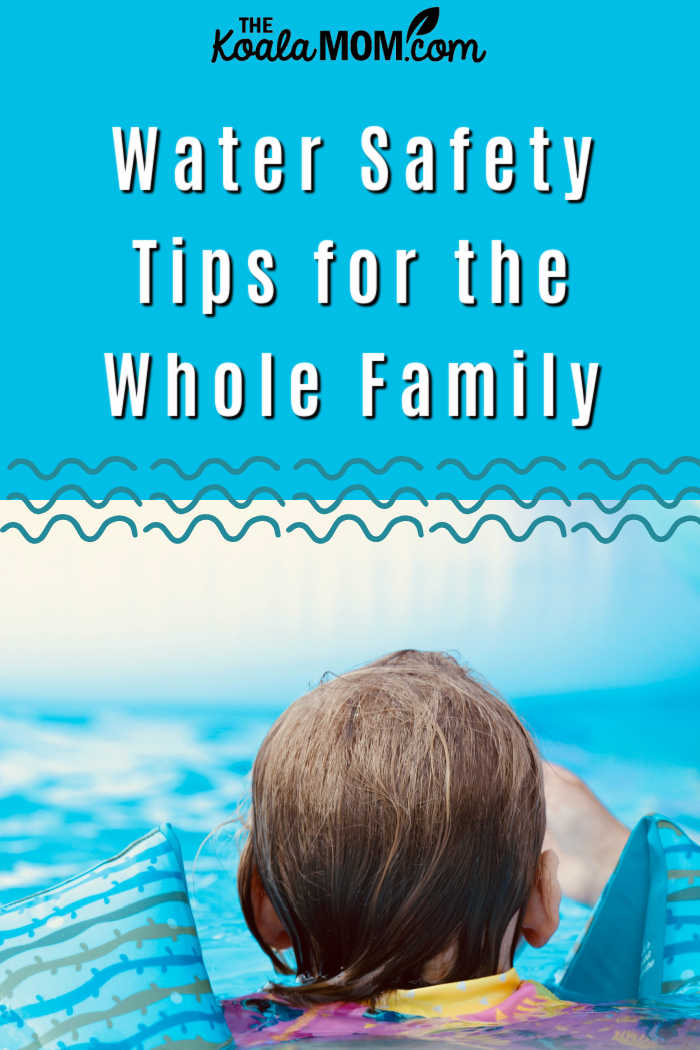 Avoid drinking alcohol
Having a margarita or a daiquiri may seem like a fun idea when you're spending a hot day on the beach. However, research indicates that the causes of drowning include the consumption of alcohol, and alcohol use is involved in 70 percent of water-related accidents. Adults need to be of sound mind to make safe decisions when kids are near the water, and respond immediately if they need help.
This is why it's a good idea to choose a non-alcoholic beverage to cool off if you're planning to go in or be near the water. Stick with plain water, coconut water, fruit juices or fruit smoothies to stay hydrated while at the beach, lake or pool.
Never swim alone
No one should be swimming alone in a pool or open water. Make sure to use the buddy system, and pair an adult with a child whenever possible. It's also a good idea to pair a strong swimmer with someone who's less skilled in the water to prevent accidents.
Keep in mind that children should never be left alone near the water, so constant supervision is a must if you're bringing the little ones to your swimming holiday.
Wear the right gear
Arm floaties can help children stay afloat, but arm floaties are NOT life saving devices. Children should wear a proper PFD while they're on a boat, in the water, or doing water sports. Grown-ups who aren't strong swimmers should also wear a life vest while doing water activities.
For activities such as canoeing and kayaking, experts recommend wearing a helmet, as it offers protection from hitting your head on rocks if the canoe or kayak tips over. Wearing the right gear can go a long way in preventing serious injuries and drowning while in the water.
Be aware of the area
Always check your surroundings for possible hazards, especially when swimming or playing near lakes and rivers. If there is a lifeguard on duty, know where they are and where the designated swimming area is. If there is no life guard on duty, make sure that an adult in your group is keeping an eye on the children at all times.
Be aware of currents in river currents, ocean undertow or waves, and other hazards. Obey all safety flags and warning signs. Check the weather before going swimming and don't swim after dark. Make sure your kids know and follow the rules as well.
Keep your whole family safe by practicing water safety while in or around bodies of water. Remember to make good choices, wear the right gear, and go in pairs to prevent untoward accidents while you're having a fun day at the beach or the pool.