On top of all the things a woman has to go through every day, sometimes, a good hair care routine is often unheard of. So, if you've noticed lately that your hair has been dull, dry and frizzy, those are telltale signs for you to develop a good hair care routine. This means going the extra mile with taking care of your hair.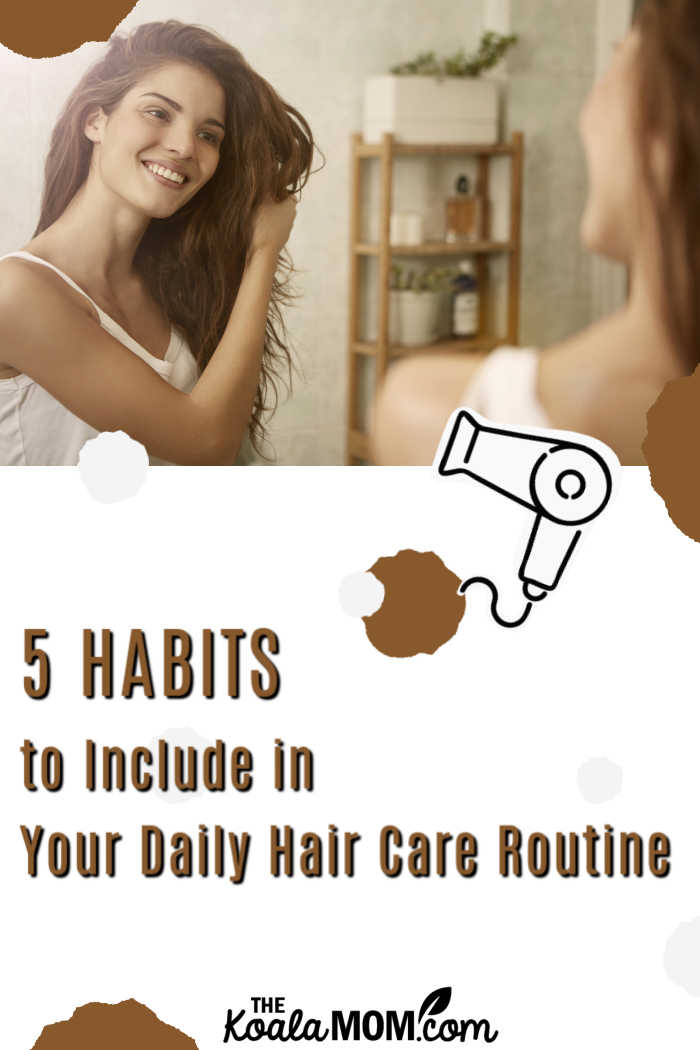 The secret to having great hair starts with having good hair care habits, like the following:
1. Wash Your Hair Regularly
First on this list is obvious: wash your hair regularly. Note, however, that it says wash your hair regularly, not every day. If your hair hasn't accumulated dust and dirt from the outside world, you don't necessarily need to wash your hair every day. At least do so every other day to strip your hair off the dirt and grime it has accumulated when you've been out and about.
There's also such a thing as over-washing the hair, so you have to strike the perfect balance between washing and not washing your hair. Otherwise, this can possibly damage and dry your hair out by removing its supply of natural oils. Some women have oilier hair and some have dryer hair, so experiment with how often you need to wash your hair. I have friends who need to wash their hair daily and other friends who can wash their hair once a week.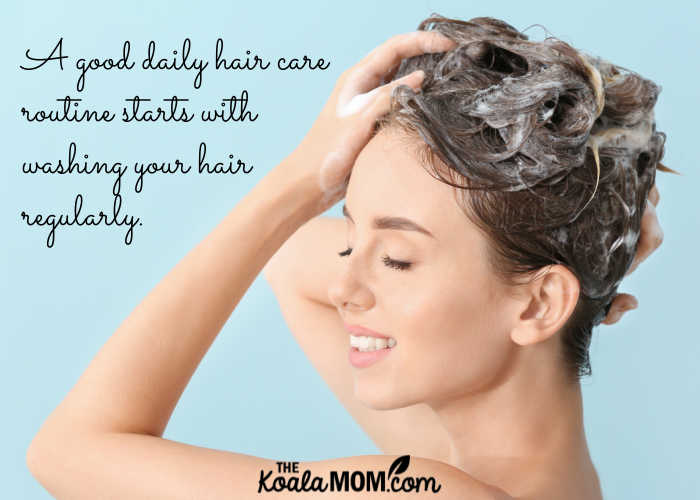 2. Choose the Right Shampoo
The right shampoo is a choice that greatly depends on your hair type and condition. But in keeping with today's beauty and wellness trend of going chemical-free, you may also want to try a chemical-free shampoo.
In the past, chemical-free shampoos weren't as popular in the beauty industry. However, nowadays, you can find chemical-free shampoos in almost every beauty store. The reason for this goes back to the general rule of beauty products: the lesser the chemicals, the healthier your hair or your skin will become.
3. Don't Skip the Conditioner
When you wash your hair, do note that the conditioner is just as important as your shampoo. The type of conditioner you'll use will also depend on your hair type or the damage you're trying to counter. Also, when you apply a clean conditioner on your hair, apply it only on the tips of your hair and not on your scalp. And remember, if you have shorter hair you can use less conditioner, and if you have longer hair, you'll need a bit more.
On top of the regular conditioner, you may also want to use a leave-in conditioner once a week, which you can apply on the weekend when you have more time. The leave-on conditioner can further ensure that your hair looks smooth and shiny.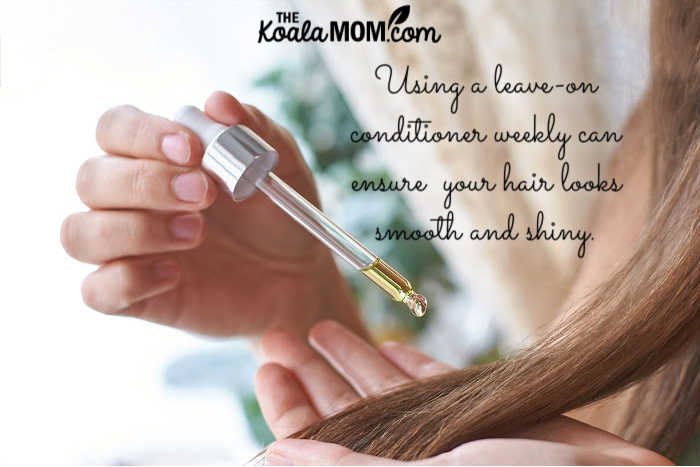 4. Enjoy A Protein-Rich Diet
Your hair's condition and health are largely shaped by the kind of diet you indulge yourself in. For your hair to be healthy and shiny, it needs to have an adequate amount of nutrients that can only be received from a nutritious diet. Among the many nutrients you need, protein is one that your hair needs the most. Thus pumping up your diet with protein should be a part of your hair care routine.
That being said, be sure to have at least 45 grams of protein daily. Some of the best sources of protein include:
Lean meat
Eggs
Poultry
Low-fat dairy products
Fish
5. Avoid Heat Whenever Possible
If you've gotten used to styling your hair with heat every single day, you may want to switch up your routine and give your hair some heat-free days. Over time, too much use of heat on your hair can damage and dry it up. In effect, you'll notice breakage, as well as dull and dry strands.
You can start skipping the heat on the weekends when you're just at home. Or when you're out and about with your family, you may want to opt for hairstyles that don't necessarily call for the application of heat. Try experimenting with braids or different pony tails. (I keep hoping that some day my daughters will have the talents to style my hair for me, but until then, I wear a shorter hair style and usually just let it air dry.)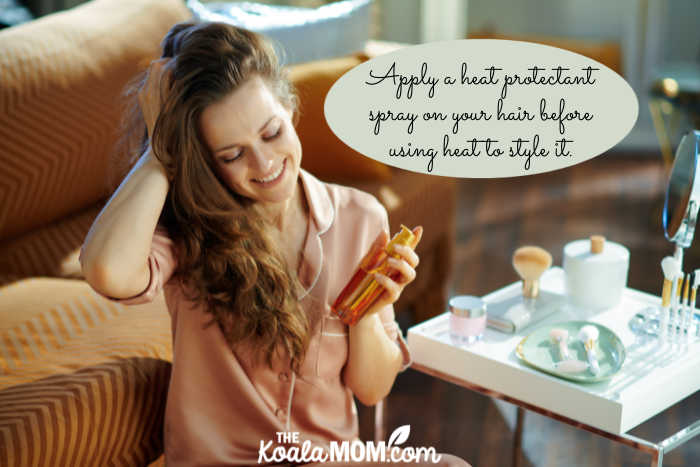 On the days when you absolutely can't be without heat, be sure to apply a heat protectant spray on your hair first. Switch up your routine to wake up earlier, so you can shower first thing in the morning. This buys you more time to allow your hair to air dry while you do your morning routine. That's one less heat tool used, with the heat reserved only for styling your hair.
As you take care of your family, it doesn't hurt to take care of yourself, too. When you feel confident about yourself, you can let your hair's natural beauty shine, even when you may just be at home. To start with, take that extra step to waking up earlier than everyone else at home does. That way, you're guaranteed to have the extra time on your hands to start your morning with the hair care tips above.