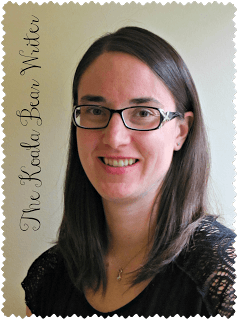 Most of the pictures in my childhood photo albums show me with two French braids in my hair.  I have long, fine brown hair and lots of it, and braiding it was the easiest way for my mom to manage it.  She'll say that I used to scream when she brushed my hair; I do remember that it was a daily frustration to get the tangles out.
That changed the summer I was thirteen and my aunt and uncle invited us to spend a week with them at their timeshare condo.  A sample of shampoo and conditioner had been left in the bathroom; I tried it in my hair.  I couldn't believe the difference it made!  Even my mom was impressed at how easy it was to brush my hair.  As soon as we got home, we switched products for my hair care.
Since then, I've made a list of products that work in my hair and products that don't.  I'm always open to trying something new, hoping it will make my daily hair routine easier.  Parnevu hair care products caught my attention because of the T-Tree Oil they use.  I love T-Tree Oil and so I was excited to try out their T-Tree Shampoo, T-Tree Leave-in Conditioner, and Extra-Dry After Shampoo Conditioner.
The T-Tree Shampoo made a lovely lather in my hair and I enjoyed the light, feminine scent.  I was a bit worried that it would have a strong T-Tree Oil smell, but it didn't.  I don't use many scented products, and my usual hair care products aren't scented, so I liked the soft, pretty aroma of my hair after I washed it.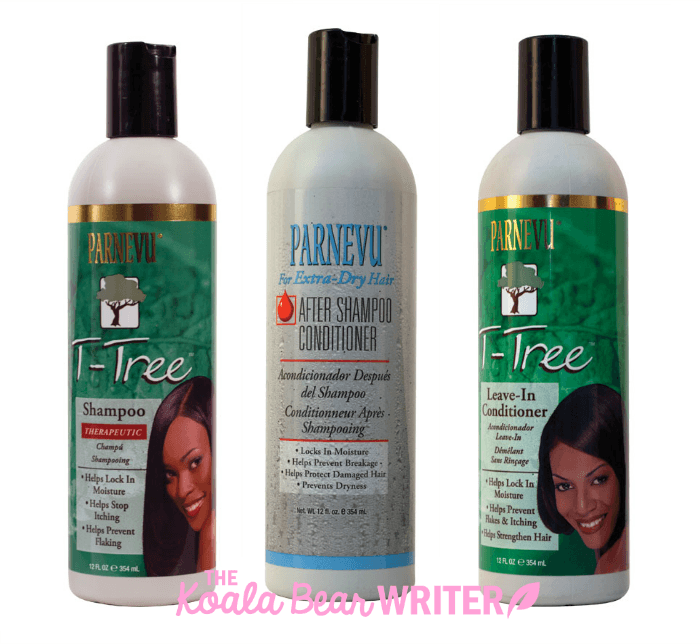 The Extra Dry After Shampoo Conditioner left me disappointed.  It didn't seem to make any difference in my hair—I was left struggling with tangles as if I hadn't used any conditioner at all.  My hair isn't usually dry, so perhaps it was the wrong product to try.
The T-Tree Leave-In Conditioner came to my rescue.  It's a cream, rather an a spray, which I liked; no more hairspray to inhale while doing my hair or to get over anything that happens to be close to where I'm spraying.  I squirted a small amount on my palms, rubbed it across my hands, and then smoothed it into my wet or dry hair—like lotion for hair.  Voila—brushing was effortless once again.
The Leave-In Conditioner left my hair smooth and shiny all day, even when I used my hair dryer.  It was also great for after swimming, as chlorine always leaves my hair feeling dry.  My hair has a tendency to get a bit frizzy or flyaway, and the Leave-In Conditioner smoothed it out without leaving it feeling heavy or greasy.  I've also used it in my daughters' hair, as they have the same thick, fine hair that I do.  Again, I like the fact that they aren't inhaling the hair spray while I'm styling their hair.
Tea tree oil is also said to help prevent or treat head lice, so if your child is in school or daycare where lice has been a problem, Parnevu's T-Tree products could be a solution.  We haven't had to face lice yet, but like many other moms, I like the idea of using a more natural product to treat (or prevent) it, rather than turning to harsh chemical solutions.
If you are looking for the perfect product for your hair, check out Parnevu's T-Tree Oil products or Extra Dry products.  Their website also includes tips and Q&A about hair, as well as information about the benefits of T-Tree Oil for your hair.  You can also find Parnevu on Facebook and Twitter.
Is your hair hard to handle?  What tips have made it easier for you to take care of your locks?
I received the products mentioned in exchange for this review; all opinions expressed are my own.