Years ago, I learned that if I took care of my hair, it would be easier to manage. I've always had long hair, particularly as a child (lately I keep cutting it shorter and shorter). Washing and brushing and styling my hair can be a time-consuming process. I'm also aware of how easy it is to damage my hair by using too much heat when styling it or by putting in metal clips and barrettes, but sometimes I just want my hair done and I don't care if I hurt it.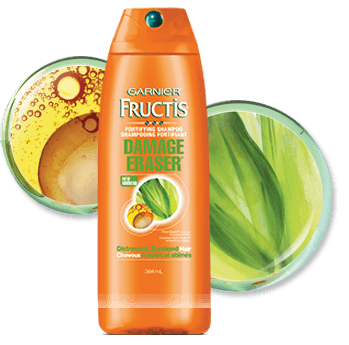 That's where the new Fructis Damage Eraser comes to the rescue.
This hair care product line includes shampoo, conditioner and strength reconstructing butter to restore your hair's strength by 90%.
I've tried a lot of different shampoos and conditioners in my hair. Did I mention how much time I spend taking care of my hair or trying to get it to co-operate? I'm always hoping there's a new product somewhere that will make my hair easier to brush or less likely to seem frizzy or fly-away. And I've noticed a lot of products promise great things, but don't always deliver.
The Fructis Damage Eraser is different. As soon as I used it in the shower, I knew it was helping. The shampoo was thick and easy to lather. The conditioner was smooth and made my hair feel instantly de-tangled. Rubbing the reconstructing butter through my locks made me think of a spa-day for my hair.
Then I brushed my hair out. A few quick strokes from top to bottom and I was done. My hair felt smooth and shiny and tangle-free. I hadn't noticed it was dry before, but it felt silkier now.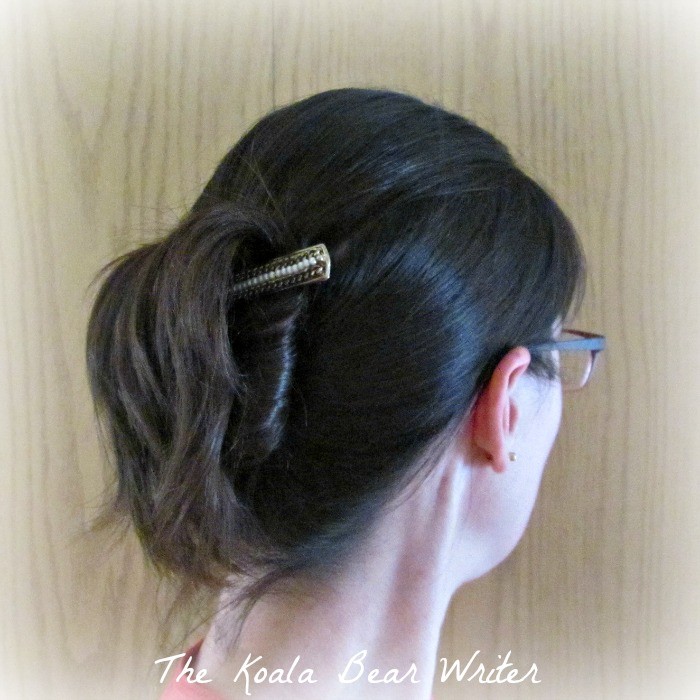 My go-to hair style lately has been a simple updo. I pull my hair back into a pony tail, twist, clip in a barrette, and go. My hair is fine and easily looks a bit frizzy or fly-away, but not with the Fructis Damage Eraser. Now, it looks smooth and shiny. (I still need a hair cut. I haven't had my hair trimmed since I went to Toronto last summer.)
Over the years, I've tried a variety of hair cuts, trying to find one I like. Usually, I've avoided any styles that require blow drying my hair because I don't like drying out my hair. It frizzes enough without that. I like the way my hair looks smooth and curves around my face when I blow-dry it, though. And now, with the Fructis Damage Eraser, I don't have to worry about it.
What is your hair like? Do you have to be careful how you take care of it? Have you noticed it becomes dry or damaged when you use styling irons or hair dryers? Drop by the Garnier website to learn more about the NEW Fructis Damage Eraser product line and take advantage of limited time trial offers.
This post was brought to you by Garnier L'Oreal Canada via SheBlogs. The opinions expressed herein are those of the author and are not indicative of the opinions or positions of Garnier L'Oreal Canada.