We live in a day and age where technological advancements allow us to work from home and have a successful career without ever heading into an office. There are many possible work-at-home careers for women that bring them excellent profits and allows them to improve on their skills and knowledge.
That being said, if you're only now considering making the switch to an online career, you might find it difficult to choose the right career. There are some incredibly profitable career choices, like streaming on some of the most popular webcam sites for thousands of viewers, but admittedly, they're not for everyone. So, let's consider some options that everyone can do, shall we?
Start a Blog
This work-at-home career for women requires some time and patience in the beginning. Starting a blog can be a great way for you to not just make a killing in terms of profit, but also make a name for yourself in an industry or niche. Of course, it takes months, sometimes years, until you can consider yourself to be successful, but it's absolutely worth it.
When you're starting a blog, the first thing you should take care of is identifying the niche you'll be blogging in. A common recommendation is to go for something that's in demand, such as fashion or makeup, but following that might lead you the wrong way. It needs to be something that's not just popular, but piques your interest—this is the more important thing.
Blogging about something that's personally interesting will allow you to keep going even when you don't have significant profits to show—you'll be doing it because you actually love it!
For example, if you like clothes or have a knack for graphic design, you can start a blog covering various independent artists that create designs. This could lead to opportunities to collaborate with artists directly or sell your own custom products, such as custom hoodies.
To add to this, being personally attached to the industry will make everything more enjoyable, from the research to the writing, and the engagement with your readers.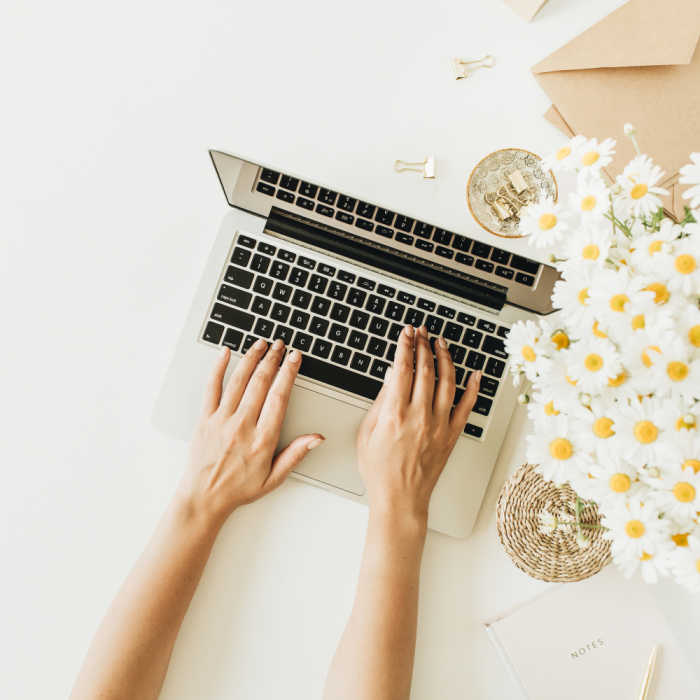 Now, why did we say this one is for the patient ones out there? Because it takes time for a blog to grow, and you can't monetize it without having a strong audience and good statistics. But once you do grow the blog, not only will you be able to monetize it in a few different ways, but you'll also start seeing brands wanting to collaborate, which is another source of income.
If you aren't a strong writer, another related option is to start a YouTube channel or a podcast.
Do Online Tutorials
Another work-at-home career for women is creating online tutorials, such as makeup tutorials. Do you find that doing your makeup comes naturally to you, and you don't really have to overthink it in order to get a great look? Well, that's not the case with every lady out there. In fact, a lot of them would love to have someone teach them how to do their makeup without having to redo it a hundred times before going out.
The key when you want to do makeup tutorials is to start with looks you're actually good at. Whether that's something incredibly simple, or a complex makeup look that takes hours to finish, your viewers will notice you're good at it, you're making it look easy, and they'll want to try it. The same is true with any other skill you may have, from cooking to organizing to cleaning. Make it look easy and show others how to get the same look or effect with minimal effort.
Monetizing such an endeavor is surprisingly easy. If you have a mass of viewers that are regularly watching your tutorials, you can use that to your advantage and make brand deals. Plenty of makeup manufacturers are looking for artists to advertise their products, and if you're already using some of their products, it's going to be even easier for you. If you are doing cooking tutorials, you can advertise kitchen accessories or your favourite ingredients. Whatever you use in your tutorials is a possibility for an advertisement by that brand.
The main downside of doing tutorials for a living is the fact that you have to be active in order to succeed. There's no way you can turn this into a source of passive income because you need to do things yourself in order to grow. And if that's something you're willing to do, you'll quickly find that the income makes it even more worth it.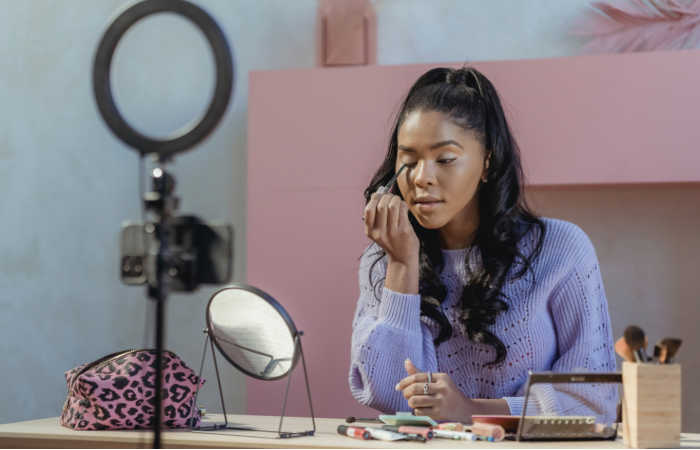 Start Tutoring or Teaching Online
In an industry that's always in demand, tutoring or teaching online is a great work-at-home career for women that can also give you a feeling of accomplishment when you've helped someone learn something they need in life.
A common misconception is that tutoring only works with school or university subjects. The truth is, you can teach someone literally anything, from school taught subjects, to life skills and even everyday things they find difficult. All it takes is for you to know what you're talking about, and you to be able to teach others how to do things. This is similar to tutorials except that instead of filming a video to post online, you'll work one-on-one with clients. If you're a people person who thrives on such interactions, this may be a great gig for you!
If you want to succeed with tutoring, here's a tip—make sure you analyze each of your students and adjust your teaching program accordingly. Not everyone is the same, and some people do require a different approach in order to learn. Being able to tailor your teaching methods to them will not only increase the chances of them actually learning, but they'll know you really want them to learn, which goes a long way towards "customer" satisfaction.
It does take a bit of time before you make it, though, but if you're patient, it's an online career you'll quickly fall in love with.
For any of these work-at-home jobs, a stable and fast internet connection is of utmost importance to avoid internet outages as you must be very well prepared and equipped. There's nothing worse than having time to write a sponsored blog post, only to find out that your internet is down—or planning to meet a student for a tutoring session, but you can't connect via video conferencing.
For more ideas for work-at-home careers, check out my WAHM Wednesday interview series!
More resources for starting a work-at-home career:
Have you tried working from home? What's your favourite work-at-home career for women?