Now that my girls are old enough to be reading voraciously and learning about history, I get excited when I find good historical fiction for them. A story is, I believe, the best way to teach history—to walk through the events and experience them as if we were there. Antony Barone Kolenc's novel Shadow in the Dark caught my attention not only for its historical content, but also because it's a Catholic YA novel. Tweens and teens are drawn into the mystery and story of Harwood Abbey while also learning about their faith. Win win, in my books!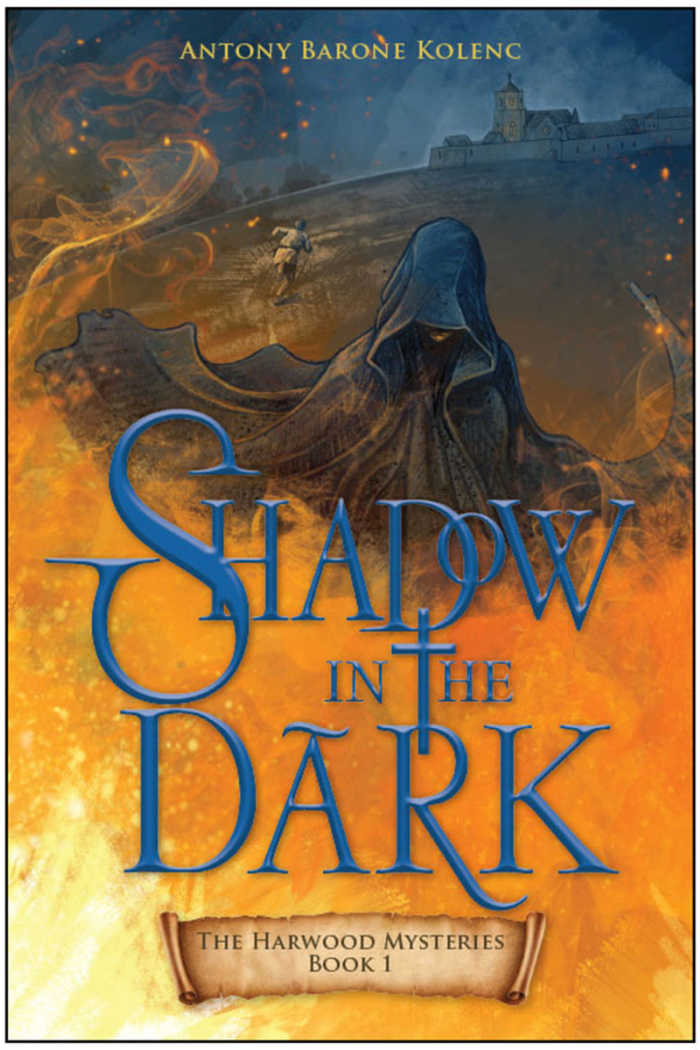 I received this book for review courtesy of the author; all opinions expressed are my own. This post contains affiliate links; as an Amazon associate, I earn from qualifying purchases.
Shadow in the Dark plot summary
When bandits attack his village, Xan loses his home, his family, and his memories. He finds himself in Harwood Abbey after being rescued by the monks. Given a new name and a new home, Xan sets out to find out what happened to his parents—and why the bandits attacked his village. He finds new friends in Lucy, a girl living at the nearby convent, and Joshua, another orphan boy at the abbey.
Although Xan has no memory of who he was before, he finds himself instinctively standing up against the abbey bully. John terrorizes the younger boys with stories about "the Shadow" he's seen lurking around the abbey at night. Xan doesn't believe the Shadow brings death, and sets out to find out who the Shadow really is. When the Abbey itself is attacked by bandits, the mystery deepens. What is the connection between the Shadow and the bandits? And why would bandits attack a peaceful abbey?
As Xan adjusts to his new life in the abbey, he also questions his purpose. Who is he and why is he there? He finds a mentor in Brother Andrew, one of the monks who nursed him back to health and now offers to teach him his letters. Brother Andrew also encourages Xan to put his questioning mind to good purpose. In solving the mystery of the bandits and the Shadow, Xan finds his purpose—and some of his memories.
Our thoughts on this Catholic YA novel
Sunshine and Lily actually read Shadow in the Dark before I had a chance to pick it up. They are both voracious readers who were excited to get a new book, and probably finished it in a day or two. They agreed it was very good (and we'll have to watch for the next book in the Harwood Mysteries).
Although this is a Catholic YA novel, I thoroughly enjoyed it as well. Antony Barone Kolenc writes a solid story with engaging characters and a good mystery. Although I had my suspicions about how the mystery would be resolved, there were still some surprises.
As the main character, Xan draws the reader into the story. It's easy to sympathize with his injury and losses. Through Xan, we encounter the abbey, learning about it as he asks questions, meets the priests and monks, and experiences day-to-day life there. Kolenc shows the variety of men who live in an abbey and how the abbey and convent help each other. I particularly liked Brother Andrew, Xan's mentor. The two spend quite a bit of time together trying to learn about Xan's past. We get to know that Brother Andrew is an artist and was a knight before becoming a monk.
Resources for the Harwood Mysteries
Shadow in the Dark includes a note in the first pages on "How to Read Historical Fiction." I thought this was very useful for kids who are new to this genre of fiction. Kolenc explains that "even though the characters and events are imagined, an author of historical fiction tries to be accurate when presenting what it might have been like for a specific group of people to live and work in a particular time and place." He also recommends kids do some research on the setting before reading, ask themselves some questions as they read, and then reflect further after finishing the novel.
A map of the abbey and its surrounding is included in the beginning, which I always love finding in a novel. I flipped to it several times as I read to place where Xan was traveling. At the end of Shadow in the Dark is an Author's Historical Note with more facts about the time period, and a glossary of terms that kids may not be familiar with. Overall, Shadow in the Dark is a great introduction to historical fiction for kids.
Shadow in the Dark stands by itself as a fun read. It can also be a great jumping off point for further discussion and study, thanks to the Curriculum Companions available on the website. The Catholic Book Club companion offers before, during and after reading questions for kids to discuss. The 2-page Faith Companion helps kids delve deeper into the spiritual themes of the novel. The Literary Companion is an 8-page unity study with comprehension questions, wordy study, character analysis, and more.
If You Enjoyed This Novel…
If your family loved Shadow in the Dark, make sure you check out The Haunted Cathedral to find out what happens to Xan and Lucy next! As Xan struggles with forgiving the men who killed his family, and wonders what to do with his life next, he and Lucy also solve a mystery in the historic Lincoln Cathedral.
If your kids enjoyed reading about Lucy in this novel, then you'll want to grab a copy of Treasures: Visible & Invisible. One of the short stories in that YA anthology is by Antony Barone Kolenc. In that story, Lucy solves a mystery at the abbey on her own.
Another Christian historical fiction series set in the Middle Ages that I've really enjoyed is the Merlin's Immortals series by Sigmund Brouwer. This series follows a teenage boy around England (and further!) as he also uncovers a family mystery and learns about faith and those who have worked hard to hold onto and preserve their faith.
More about the Author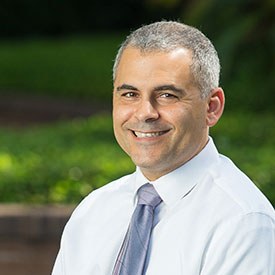 Antony Barone Kolenc retired as a Lieutenant Colonel from the U.S. Air Force Judge Advocate General's Corps after 21 years of military service. He is a law professor who teaches courses on constitutional and military law and has been published in numerous journals and magazines. He speaks at legal, writing, and home education events and writes Catholic YA novels. Shadow in the Dark is the first novel in the Harwood Mysteries, with two novels more coming in 2021. He and his wife have raised five children and have three grandchildren.
The idea for these novels sprang from one of my family's cross-country road trips during a change in military assignments. We spoke at length in the car about ideas for an exciting book that would engage today's youth while also grappling with issues of the moral and religious life. From that conversation emerged the concept of Shadow in the Dark, including the character of Xan, the location of Hardwood Abbey, and the mysterious "Shadow" lurking at the abbey. ~ Antony Barone Kolenc
Shadow in the Dark is available from Loyola Press, Amazon, and your favourite Catholic bookstore.
Do your kids enjoy reading historical fiction? Are you looking for great Catholic YA novels?