Children can develop many skills through playing. As author Diane Ackerman says, "Play is our brain's favorite way of learning." That is why it's essential to fill your child's day with playful ventures. Here are some fun kids activities that will also help them learn a lot!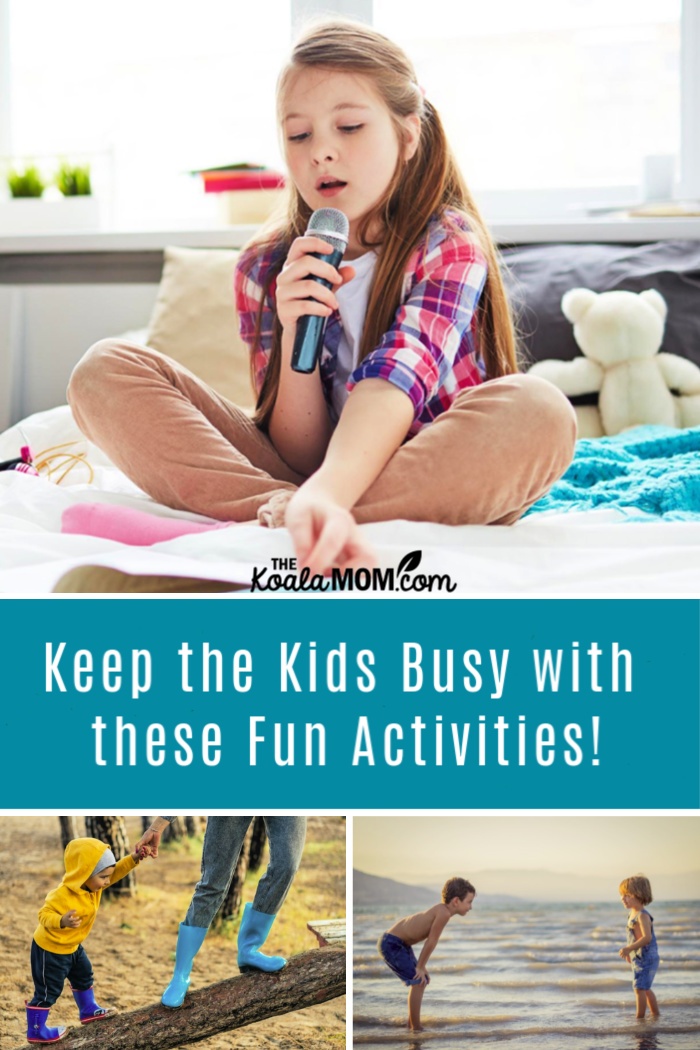 This post contains affiliate links; as an Amazon associate, I earn from qualifying purchases.
Backyard Astronomy
Kids of all ages are fascinated with the night sky. If you don't have a telescope, use old paper towel rolls to help you focus on the stars you're observing. Although this kind of "telescope" won't let you see the stars up close, it helps you pinpoint and spot them.
Several planets can be seen with the naked eye, if you know where to find them. A good astronomy book or star charts can help your child discover the plants and constellations waiting above them!
This is a great activity for the spring or fall, when night falls a bit earlier. Take blankets and pillows out to the backyard to help kids be comfortable while waiting for the stars to appear. Make sure to dress well, as the weather will get colder as it gets darker. Make hot chocolate or other snacks to enjoy while waiting.
If your child really loves watching the stars, consider investing in a kids' telescope for them. Many libraries also have telescopes available to borrow.
Scavenger Hunt
A scavenger hunt is a fun kids activity in which you're trying to find specific items. These can be items of a particular color, insects with a particular number of legs, anything that crawls, your child's collection of Hotwheels or balls, etc. You can also find printable scavenger hunts for kids to get more ideas.
Beach Activities
Who doesn't love the beach? Sand and water provide hours of fun (and learning!) for kids. A day at the beach can include:
art – collect rocks, shells, driftwood and other beach treasures. Note that at national and provincial parks, it is illegal to remove any natural objects (such as shells and driftwood) from the beach. Your child can use these treasures to make a collage in the sand, which you can then photograph for them. If your beach isn't in a park, you can bring the treasures home to make artwork.
races – since you're right by the sea, include an extra challenge. Every contestant has to run to the water, fill up a bucket, and carry it back. It's great physical exercise.
volleyball, which helps kids develop their hand-eye coordination and teamwork skills.
sandcastles, which take a lot of focused effort and develops your child's creativity and motor skills.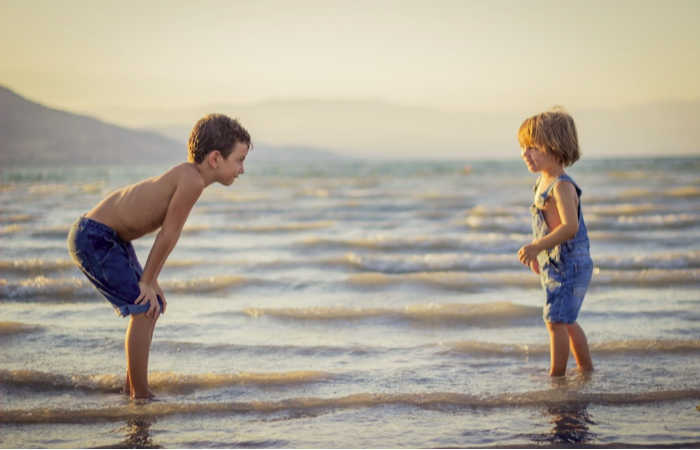 Can't get to the beach? Try doing these activities at home! Craft shells can be used for art projects or with play dough for hours of fun. Create a sensory bin with kinetic sand and more shells or beach toys. If you have a sand box in your back yard, you can let your children dig rivers and ponds there to fill with water.
Play gives children a chance to practice what they are learning. ~ Fred Rogers
Playtime at the Park
When it comes to activities for kids, outdoor parks have a lot to offer. Your kids can play on the monkey bars and climb ladders to strengthen their core and arms. Climbing helps to improve their movement skills, and above all, it's great fun.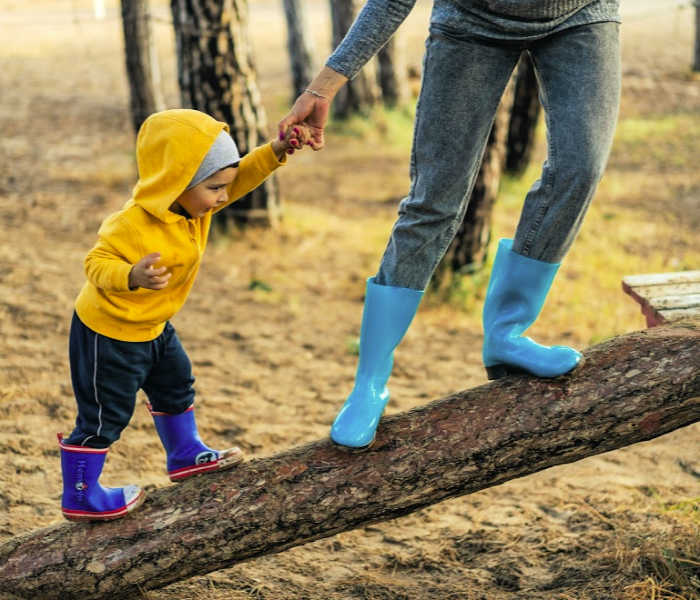 Let's not forget everyone's favorite pastime in parks (or backyards): frisbee. This seemingly simple game can be extremely beneficial for your kids' development. How so? Catching the disc helps to develop self-control and improve hand-eye coordination. Kids also learn about taking turns.
Add extra challenge by setting up your own frisbee golf course in your yard. Create 9 large, bright numbers. Place each one on a tree, fence post or other place. Designate a starting point. Each child throws their frisbee from the starting point to the first number, counting how many throws it takes them to hit that number. From that number, they throw to the next number, and so on. The person with the lowest score wins.
Lego Challenge
Pull out the Lego bricks and challenge the whole family to a building contest! 365 Things to Do with Lego makes this fun and easy with hundreds of Lego building ideas to choose from—plus there's an activity selector and timer on the front cover! You can randomly select a number and then set the timer to see how fast everyone can build their project. 365 Things to Do with Lego also includes other Lego games and party ideas to make your bricks more fun. You'll be laughing and building all afternoon with these fun kids activities and games!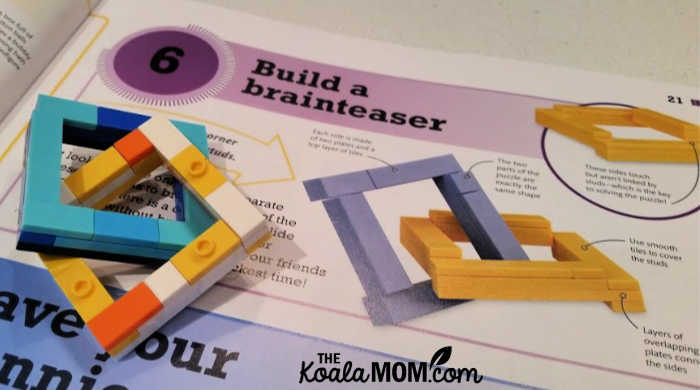 Family Karaoke
Getting a karaoke machine for kids will help them learn new words and expressions through singing. Moreover, children can build up their confidence to put on a show. Before you know it, they'll be performing before the whole family.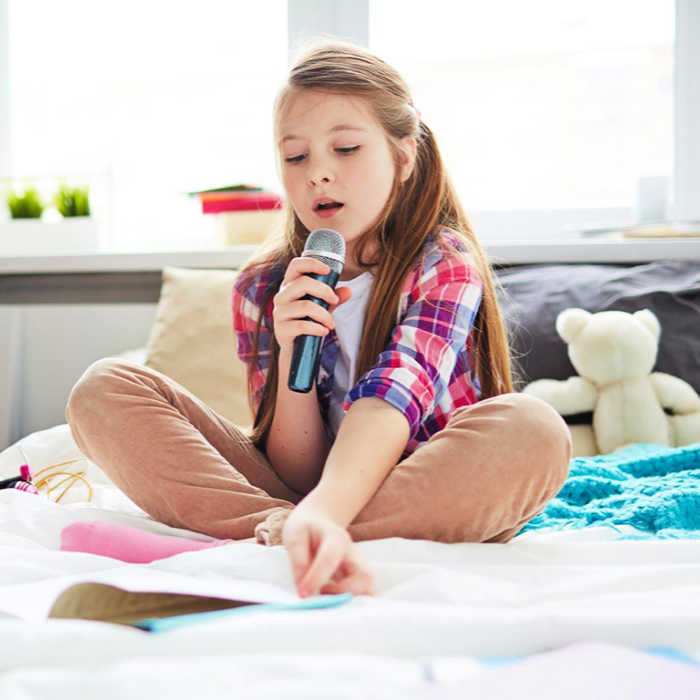 Write the Events
Starting a diary can quickly improve your child's writing and reading abilities. The ability to write down and reflect on things that happened during the day gives children a better understanding of the world and the people around them. And the best part is that it doesn't have to take up more time than only 10 minutes a day. Help your child choose a simple notebook to write in. They can decorate their cover and draw pictures inside to accompany what they write.
Children can also write to relatives or penpals about their day. They'll have fun getting mail back again. It's a great way to keep in touch with grandparents or friends who live far away.
We all need empty hours in our lives or we will have no time to create or dream. ~ Robert Coles
Read, Read, Read
Anytime is a good time to enjoy some reading. Encourage your kids to develop a habit for reading, and it serves them for a lifetime. Start a tradition of a family read-aloud before bed. You could also listen to audiobooks as a family, and then discuss the book and your favourite characters or events. (We're currently working our way through the Wings of Fire audiobooks!)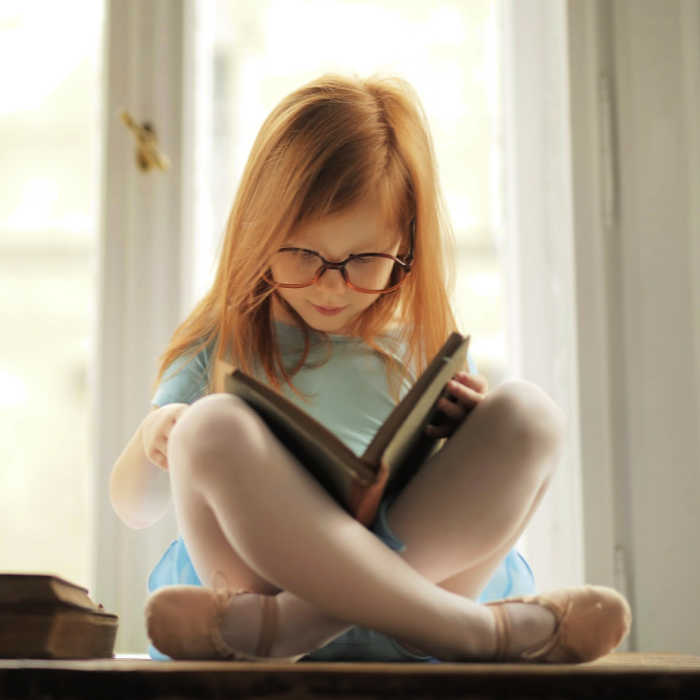 Good Old Board Games
Board games will keep the children busy for hours. A lot of them help improve your child's cognitive skills and memory formation. And get this: thanks to the fact that board games reduce stress, they can also positively impact the immune system. Children can challenge a sibling or parent to a two-player board game, or the whole family can get involved in epic battles with bigger games like Ticket to Ride or Settlers of Cataan. Even preschoolers can play board games and you can sneak in some learning with the fun through word games.
Sidewalk Chalk
Sidewalk chalk provides hours of easy fun. Challenge your children to be artists on your sidewalks or driveways. Create games like hopscotch or snakes and ladders for them with chalk. Or write inspirational messages for your neighbours to read as they walk past!
Get Artistic
Kids love paint! From finger paint to acrylics to water colours, kids will have fun creating bright pictures. If the weather is nice, send the kids outside to paint in old clothes to make clean-up easier. If the weather isn't so great, be sure to lay down newspapers to protect the table and floor, and have the kids wear painting smocks. You can give them a theme to paint, such as a classic painting, or just let them be creative.
Almost all creativity involves purposeful play. ~ Abraham Maslow
What are your favourite fun kids' activities?
Rachel Burns is an experienced copywriter and photographer. She works with startups, entrepreneurs, bloggers, and companies from around the world.