I love shopping with direct sales consultants (also known as personal sales consultants or independent sales representatives). Many of my friends are representatives for various companies and I've discovered great new products through them. Whether I'm shopping for personal care products, books, jewelry, cleaning supplies, or spices, here are 5 reasons why I shop with direct sales consultants.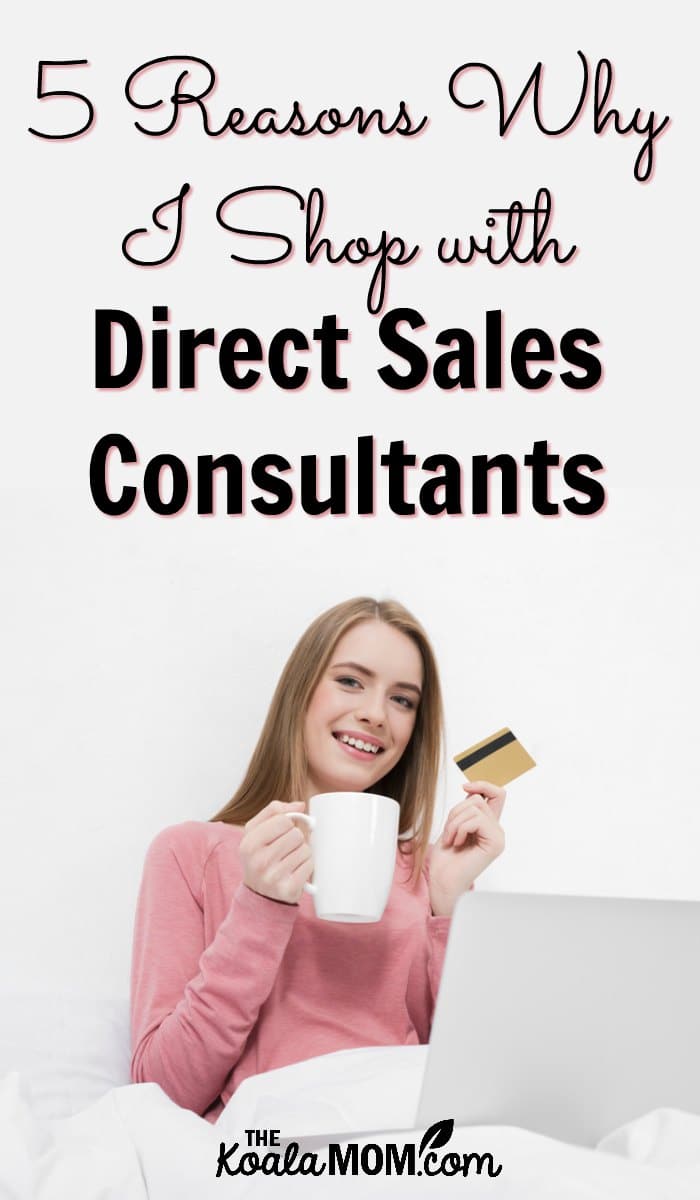 1 — Support a Mompreneur
Direct sales companies make it easy for moms to work from home or start their own businesses. I'd much rather support a friend or fellow mom in her business than a big box store. I have many friends who are direct sales consultants and I've seen the difference that their business makes for them and their family.
Yes, some of the profits still go straight to the parent company. However, a good portion of the money you spend supports your friend or neighbour. If you feel like that makes the products more expensive (because the company and the consultant both want a profit), think about the markup most stores put on their products. When I worked as a cashier at a gas station, the price of anything sold in the store was double what it had been bought for. The percentage your friend makes as a consultant is less than that.
2 — High Quality Products
My mom has Tupperware she's still using from when I was a kid. I have Norwex products I've been using for nearly a decade now. When I see an Usborne book at a thrift store or at the library, I know it's going to be a good book.
Direct sales companies have a reputation for high quality products. There's a reason their consultants are passionate about the product! Many of us fell in love with the product before deciding to start a business based on those products.
3 — Customer Service
We live in an age of self-checkout and online shopping. Often, that means customer service is non-existent. I've often wandered around a store looking for someone to help, or spent hours minutes listening to a computer voice on the phone when I just want to ask a real person a question. By contrast, I've had great experience in shopping via direct sales consultants.
For example, Tupperware has a lifetime guarantee on their products. I was using a large Tupperware bin that my mom had given me, but the lid had broken. When I found a local Tupperware lady, I asked her if she could replace the lid for me. Because my bin was so old, it took her some time to find the right lid—but she did find it and replaced it for free! She also noticed that I'd been storing potatoes in my lidless bin, and offered me Tupperware's potato bin to try. (I love it, by the way!)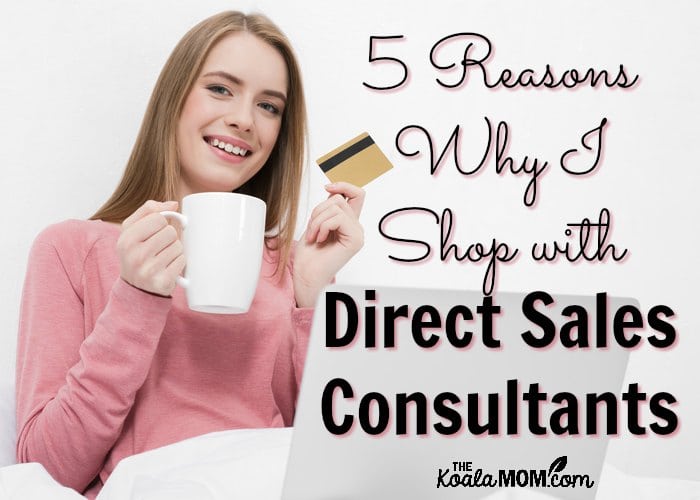 4 — Doorstep Delivery
There are times when running to the store for something (especially with kids in tow) is a big hassle. Direct sales companies offer doorstep delivery—either from your rep or from the company! I love being able to reorder my Norwex laundry or dishwasher detergent and have it arrive at my door within a couple of days. I've often delivered Norwex orders directly to my customers, after receiving it and checking it myself. Both my Tupperware lady and my DoTerra consultant have also come to my home to deliver products.
5 — Build Community
I was in my teens when I experienced my first direct sales party. A neighbor lady invited my mom and I to her Pampered Chef party. We'd only met her once or twice before then, but it was fun to attend her party. After that, I watered her plants and took care of her pets for her several times when she was away. That one little party helped build a sense of community in the neighbourhood.
As an adult, I've hosted personal sales parties for friends, attended friends' parties, and now do my own parties as an independent Norwex sales consultant. I love being able to bring moms together in a fun, social environment. Whether I'm learning about cooking products or books, cleaning hacks or natural home remedies, it's fun to do it with friends.
When we've lived in small towns, I enjoyed running errands. I knew my bank teller, my grocery store cashier, the post office lady, the barista, and others I ran into when I was around town. I miss that in the big city—I rarely see the same people at the stores here. Direct sales consultants create that small-town feeling by being a friendly face on your shopping experience. They really feel like "my" Tupperware lady or "my" Epicure consultant, and I love being able to call them up to tell them what I need.
What are your favourite personal sales products? Why do you like shopping with direct sales consultants?
If you are looking for a product from a direct sales company, but don't know someone who sells it, you can find a local consultant on their website. You can also ask around your friends—they may have a friend who sells what you need.