When we talked about moving into university family housing, it was mostly for logistics.  Family housing offered cheaper rent close to campus, so we'd save on transportation costs.  In terms of babysitting, it also meant we'd only need a sitter for the time we were in class—not class time plus an hour bus ride to and from.  We didn't even think about the fact that we'd be living with other student families, thus creating community easily and instantly.
One of the biggest blessings of the University of Victoria has been their Family Centre.  (I've heard they have the best support for families at almost any university in Canada.)  Three times a week, the Family Centre is open for two hours in the morning for "playgroup"—crafts, snacks, stories, games, and music for preschool kids.  I've watched both Sunshine and Lily blossom through this program, as they get to know the other children and have a safe space to explore and learn.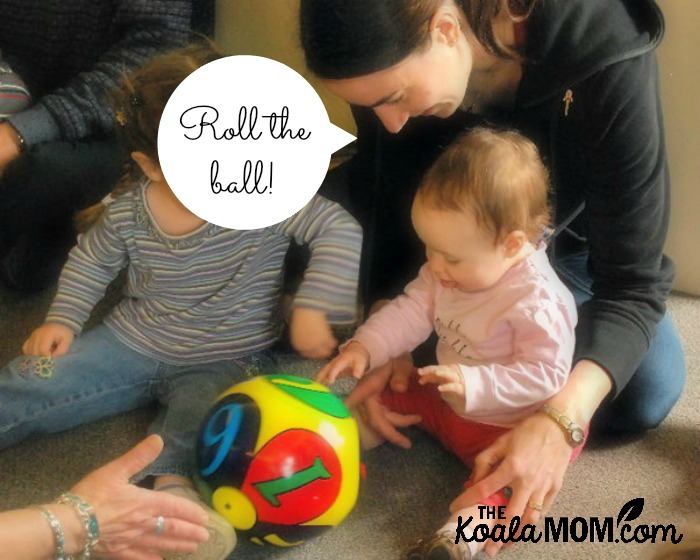 It's also been a place for me to connect with other moms, though often that connection is a quick "Hi, how are you, did your kid sleep any better than mine last night?" before we run off to encourage a child to share or help them get a snack or take them to the potty.  One of the moms has started organizing a monthly ladies' night at the local pub, where we usually end up staying for much longer than we intend just because it's so good to talk about being student moms (or the wives of students) without be interrupted.
We've been especially blessed in that our townhouse faces one of the best parks in Family Housing.  Out of the ten homes facing the park, six have three-year-olds.  Sunshine only has to run outside the door to find her friends—and often during the day I'll hear her shout, "My friends are outside!  Can I go outside?"  Us moms get to chat while we watch our kids play (and encourage them to share and take turns and wear their helmets when riding their bikes and not throw rocks in the park and…).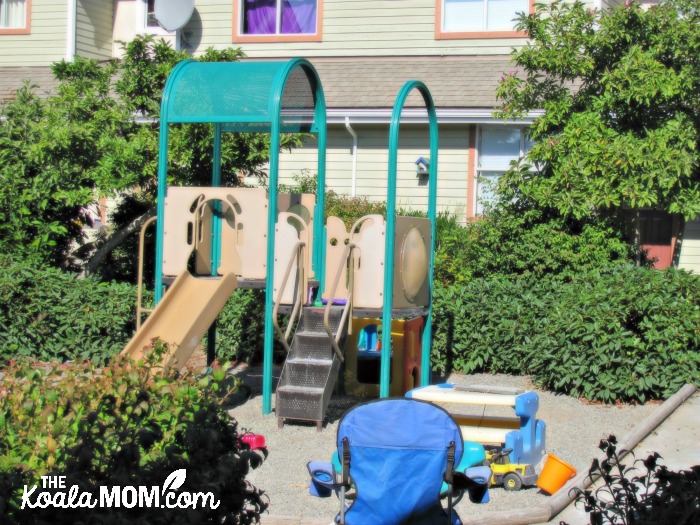 I've been trying to think of another neighbourhood where we'd find so many young families in such a small area.  Growing up, my friends lived around the block of down the road.  There weren't many other families in our acreage who had kids our age.  Family Housing has been one of the biggest blessings of moving out here, and we'll miss these families when we finish our degrees and move on again.
How do you work on creating community in your neighbourhood? Are there resources for moms like playgroups or playgrounds where you can connect?