I wear two types of shoes: boots in the winter and sandals in the summer. The return of cold, rainy weather this winter found me looking for a new pair of boots. When I stumbled across Bearpaw boots, I fell in love. They have tons of cute boots for the whole family, from casual to dressy. I chose a pair of Haille boots to review.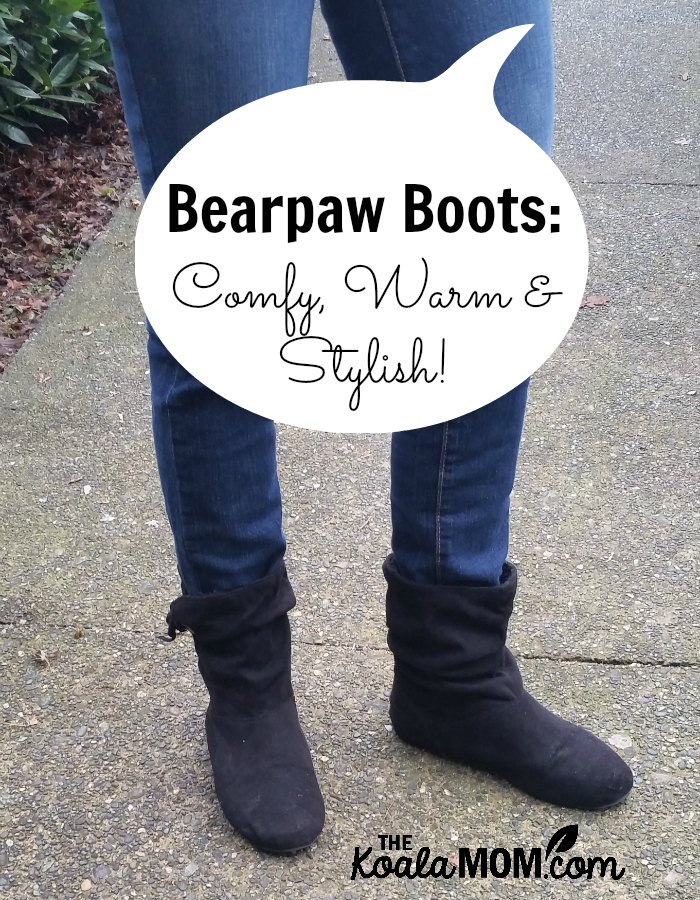 The Haille boots are the first pair of short boots I've owned, and I'm loving them. They are so easy to slip on and off, which is perfect right now when I'm usually heading out the door with my hands full of a baby, a diaper bag, groceries, or something else. Not having to deal with a zipper on my boots has been great!
These Bearpaw boots feature a slouchy shaft and a sweetheart topline. There's a cute little tie on the outside and a rounded toe. These boots are also nice and warm with a wool blend lining and a sheepskin sole (which is super comfy). Even rainy Vancouver gets cold in the winter, so I've been appreciating warm footwear this year.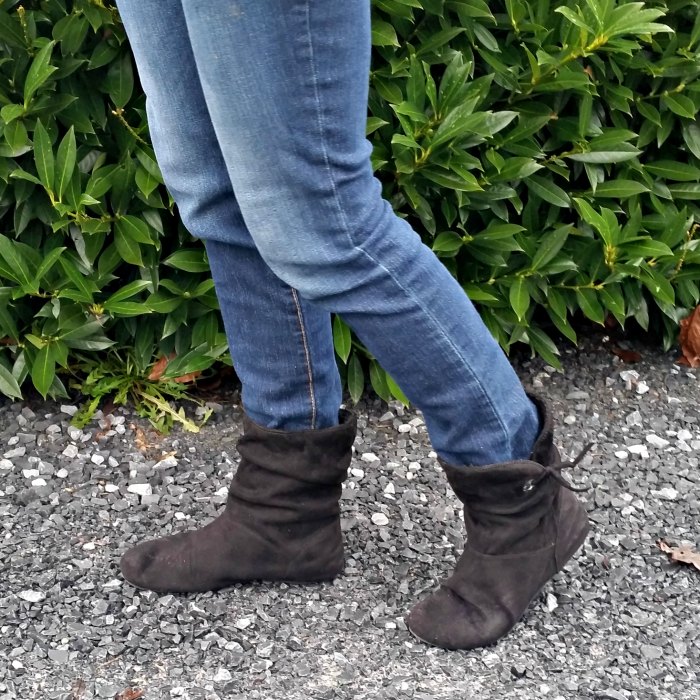 Because the boots are suede, Bearpaw recommends treating them with a water repellent. Even so, I don't recommend wearing these boots in super wet weather. My daughter and I both have suede boots right now, so my hubby treated them for us. When it's pouring rain out, however, we wear other footwear.
The Haille boots look equally great with my jeans or with a skirt and leggings. I chose the black pair, but they're also available in hickory (dark brown).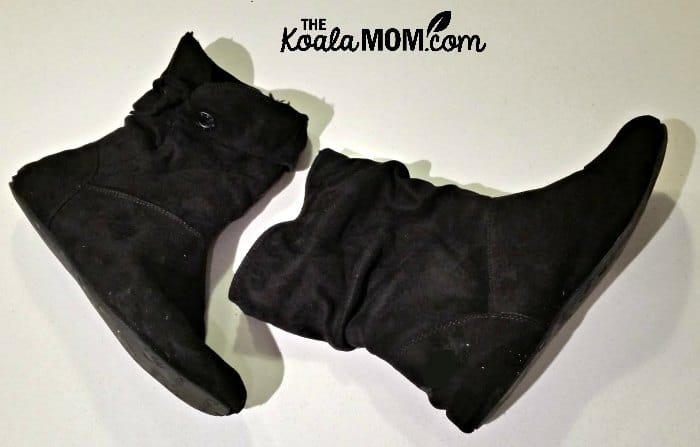 One of my biggest questions in ordering boots online was the fit. Bearpaw has a size chart on their website, which was handy for determining which size to order. I measured my foot, then compared that to what size of shoes I usually wear and what the size chart recommended. My boots fit great!
Bearpaw boots are available on the website. You can also find them on Facebook, Instagram, Pinterest and Twitter. Sign up for their newsletter and get 10% off your first order!
I received these boots for review courtesy of Bearpaw; all opinions expressed are my own.