Today I'd like to introduce you to Ashley Picco, the woman behind Tales of Mommyhood. Ashley and I are part of a Facebook group for Canadian bloggers. Last year we discovered we both had blogging anniversaries in August and decided to throw an online party together. This year, we're bringing BloggersFete back, along with four other bloggers. As we keep planning behind the scenes, I thought it would be fun to get to know Ashley a bit better.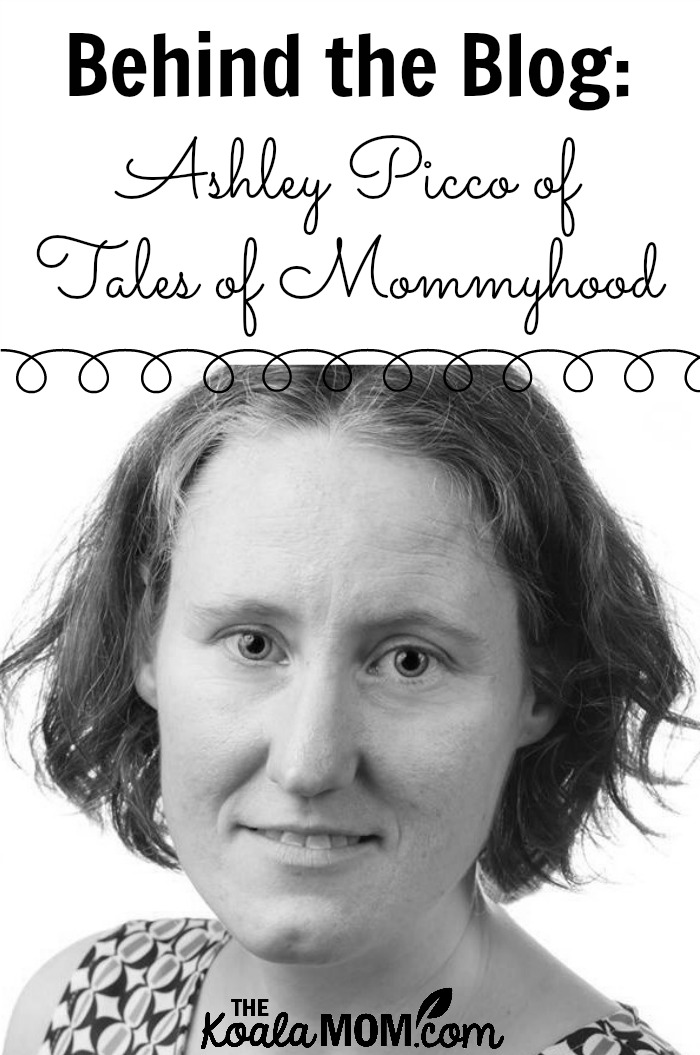 So without further ado, here's Ashley to share a bit about herself and her blog with you.
TKM: First, tell us a bit about Ashley Picco.
Ashley: I am a stay-at-home-mom to two little boys. When I am not spending time with them, you can often find me in the kitchen baking, or curled up with a book.  I LOVE to read.  Right now I am making my way through the Outlander series.
TKM: When and why did you start blogging?
Ashley Picco: I started blogging in August 2008.  My oldest son was just over 1 year old, and I wanted to capture some of the cute things he did. I have family that don't live near us, and I thought it would be a good way for them to see what he was up to.
TKM: How did you come up with your blog name?
Ashley: I am not very creative when it comes to naming things – Tales of Mommyhood was the first thing that came to my mind.

TKM: Do you have a blog schedule or do you post when you feel like it?
Ashley Picco: I don't have a set schedule that I follow. I do have a giveaway linky that I post every Monday, and other than that I try to post another 1 or 2 posts per week.
TKM: What is your favourite part of blogging?
Ashley: My favourite part about blogging is the people I have met (virtually and in person). There is a big support system I have found and it is wonderful.  I also love that it has opened up some opportunities that my family and I would likely not have had otherwise.
TKM: Your least favourite part?
Ashley: It can be stressful sometimes.  It's not always easy coming up with post ideas, and I try to find a good balance between sponsored and non-sponsored content.
TKM: What advice would you offer to other bloggers?
Ashley Picco: It's okay to step back for a bit if it becomes too much.  Working from home can be difficult to keep that work/home balance – so if you need a break for a little while, take the break.
TKM: What is your favourite social media channel and why?
Ashley: My favourite is Facebook. I think likely because it was the one social media outlet I used prior to starting the blog, so I was most familiar with it.
---
Follow Ashley Picco on Twitter to keep up with her adventures in mommyhood. You can also check out my Behind the Blog interview with another BloggersFete co-host Heather van Mil. Coming up, I'll have more interviews with the other co-hosts before the party kicks off in August!