The girls love watching movies together. They often talk about those movies for days, even weeks, afterwards. I'm amazed at how much they remember—and at the questions they ask about what happens. That's why I love finding good movies for them to watch, which will spark even better conversations, like the heroes for kids found in the CCC of America DVDs. Ben-Hur: A Race to Glory and The Odyssey: A Journey Back Home are great movies to introduce kids to these classic stories—and positive values!
I received these DVDs for review from CCC of America; all opinions expressed are my own. This post contains affiliate links; as an Amazon Associate, I earn from qualifying purchases.
Ben-Hur: A Race to Glory
The girls actually started watching this DVD at a friend's house. They were very excited to have their own copy. Ben-Hur: A Race to Glory focuses on the friendship between Ben-Hur and Messala. When Messala betrays Ben-Hur's family, Ben-Hur must survive slavery on a Roman galley to return home to his mom and sister.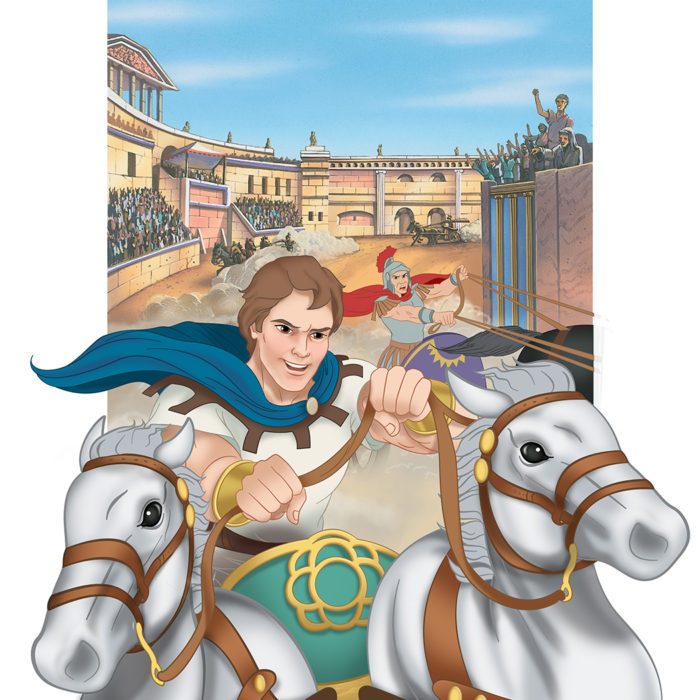 I'll admit that, as a fan of both the original novel by Lew Wallace  and the movie starring Charlton Heston, I found this version of the story a bit cheesy. At the same time, I realize it's a big story to fit into half an hour for kids. CCC of America did a great job of hitting the highlights of the story, like Ben-Hur's brief encounter with Jesus. This heroes for kids story also gives Messala a happy ending (and I was okay with that, because what happens to him in the novel isn't really appropriate for kids).
Ben-Hur: A Race to Glory teaches children about friendship and forgiveness. It draws kids into the world Jesus lived in, showing how even a brief encounter with the Messiah might have changed someone. It's also a great way to introduce kids to a classic Christian novel.
The Odyssey: A Journey Back Home
This DVD fit in perfectly with our homeschool history studies, as we studied Ancient Times this year. The girls are familiar with the Ancient Greeks, so I was excited to show them a movie based on a famous Greek poem.
The Odyssey: A Journey Back Home opens with a boy sitting in a library reading The Odyssey. At least, he's pretending to read it… he's really reading a comic book. Then his grandfather tells him about the Trojan Wars and King Ulysses. The story moves back and forth between Ulysses on his journey home and his wife Penelope at home, fending off suitors who would take over Ulysses' kingdom in his absence.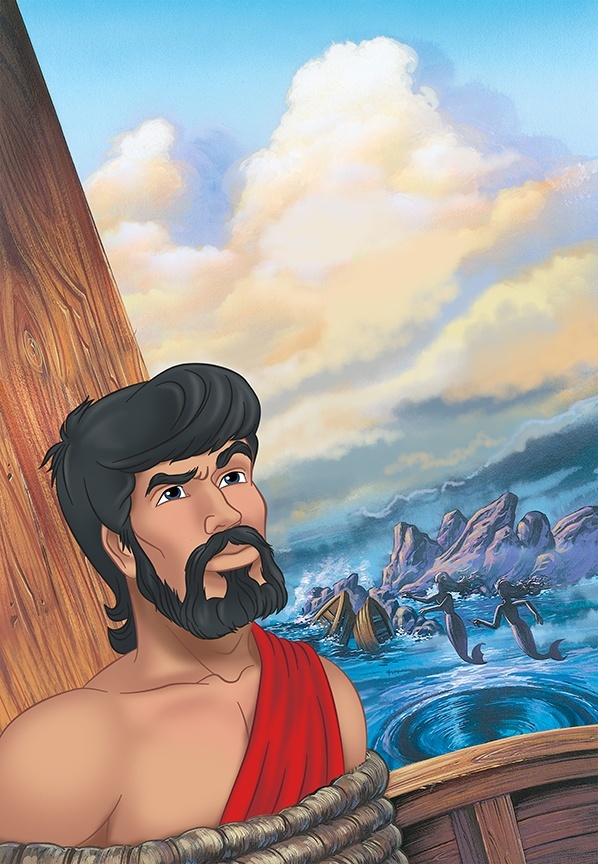 This story focuses on the bonds of family and the virtues of love and hope. Penelope and her son Telemachus wait in patient hope for twenty long years for Ulysses' return, never doubting he will come home. Ulysses faces monsters, sirens and the infamous Cyclops, never giving up on his fight to return to his wife and son.
Because of the fantastical elements of the story, the girls had lots of questions. I explained that The Oddyssey: A Journey Back Home is based on a classic legend or poem from ancient times. Again, this movie is a great way to introduce them to a classic piece of literature, with the hero aspects in it highlighted for little viewers.
More Heroes for Kids
CCC of America has more great DVDs about heroes for kids, including saint stories about St. Nicholas and St. Francis of Assissi. You can buy the complete set or pick the ones your children would like. These movies make great First Communion gifts for kids!