Today, author and mom Amanda Mawhinney is sharing family activities that make money. She's a fellow "koala blogger" who says she named her blog for this cute marsupial because she wished she had a pouch like a koala to store everything she needs as a mom. I can agree with that!

We all want to spend quality time with our families, but can you really make money while building family bonds? These activities not only provide good quality family time, but they also teach your family commerce and entrepreneurial skills and help your kids learn to manage money. You can use these money-making activities to fund future activities that you do together or maybe even your next family vacation.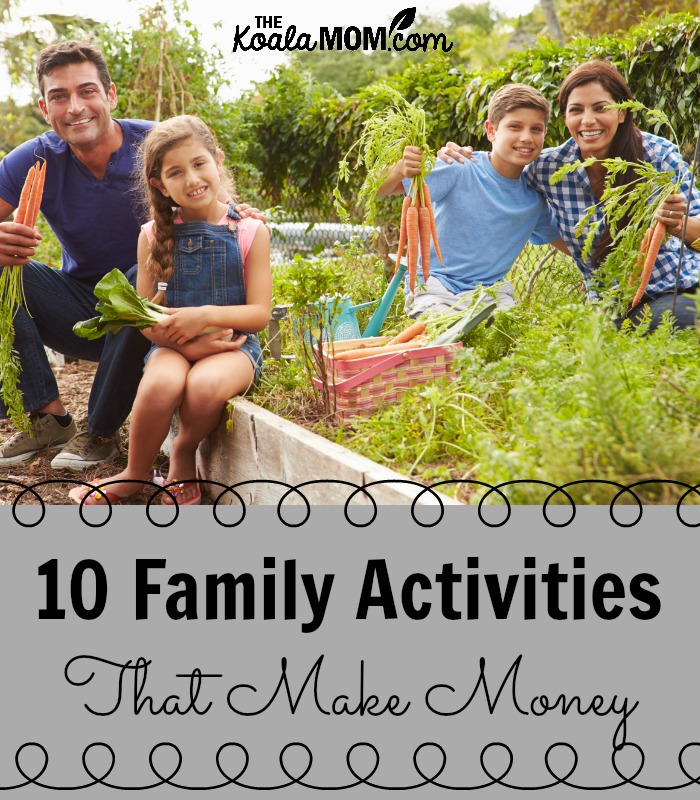 10 Family Activities that Make Money
The first thing you need to do is figure out what skills and talents that your family has. Which of these skills can be used to either create something or do something for someone else?
1. Make crafts
If your family is crafty or creative, you can make your own crafts and sell them on an Etsy shop or at local fairs and festivals.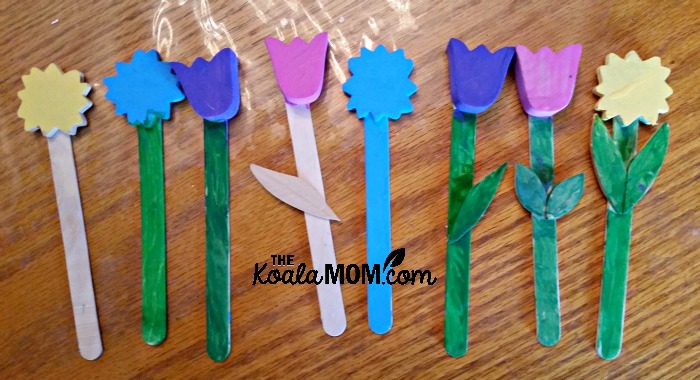 2. Fix up antiques or furniture
It's amazing how a fresh coat of stain or paint can add a lot of value to a piece of furniture. This can be a great learning experience for the kids and a great bonding experience between a parent and child.
3. Find valuable items for cheap at thrift stores and yard sales
If your family enjoys going to thrift stores or yard sales, you can look for antiques or collectibles to sell on eBay. You can also look around your house to find collectibles that you don't care for anymore.
4. Have a yard sale
While you are looking around your house for collectibles, look for anything you haven't used in the last year. Host your own yard sale to get cash for things that are just collecting dust around your house.
5. Provide services as a family
You can also think about what services that your family can provide for someone else. Maybe your family can do some lawn care, shopping for someone who is housebound or even driving someone who doesn't have a vehicle.
6. Grow veggies or flowers
You can grow and sell vegetables or flowers from a garden. Help your kids learn about plants and gardening as you grow crops together. Help them to learn about commerce as you sell your produce at a roadside stand.
7. Bake
Bake a bunch of goodies like muffins, cookies or Nanaimo bars and then set up a bake sale. This works best in conjunction with another event such as a yard sale.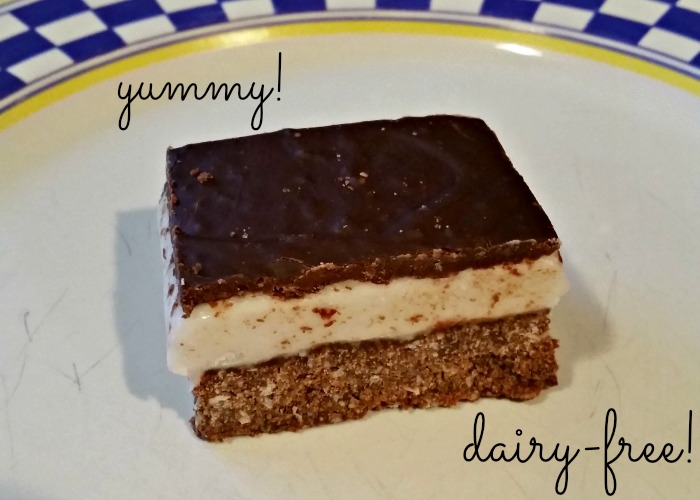 8. Sell food
You could also host a lemonade stand, hot dog sale or a pie sale.
9. Get a job together
Some local festivals will pay a bit of money to individuals willing to sell tickets or park cars for a week or two. The post office hires a lot of employees just for the month of December to help with the Christmas rush.  Keep an eye out in your local paper for short term job offers that you can do together.
10. Check out Craigslist
Find the craigslist site that is closest to your area and it's a wonderful resource that's specific to your community. You can post jobs your family is willing to do or search for jobs that your family can do together.  You can sell some of your stuff that you no longer want. You can search the free section and get some neat furniture and antiques to fix up together and sell.
These are just 10 of over 300 budget-friendly family activities from my book, Frugal Family Fun. Get your copy today to build your family bonds. Believe me, once you have all of these ideas, your family will never be bored again!
Have you ever done family activities that make money? Do you have any ideas to add to this list?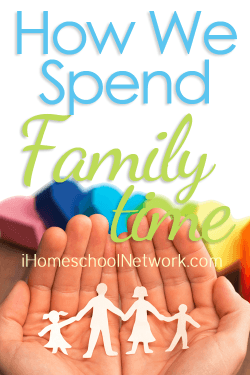 Amanda Mawhinney is an author, trainer and family development coach. Her professional passions are helping families to connect and build stronger bonds and helping women to develop themselves. Her blog, My Koala Pouch, is where she writes about creating healthier families through fun activities for kids and adults.