When we think about planning vacations, we often envision big cities like New York or Seattle. While these bucket-list cities may be worth visiting, you can have a great vacation in a small town, too. Here are a few reasons why you should get off the beaten path for your next vacation.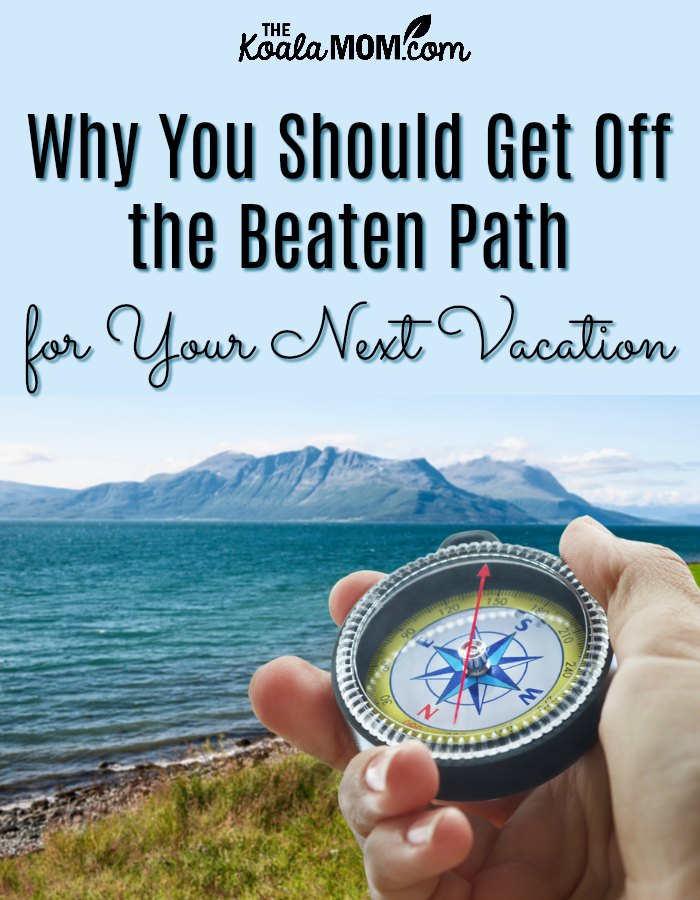 This post is brought to you by HotelPlanner.com; all opinions expressed are my own.
Save Money
Those big-city vacations often come with a big-city price tag. Booking a downtown hotel, close to all the attractions you see, may be expensive. Booking a hotel further away may save you money, but you'll pay for it in transit costs. Instead, save your money by taking a vacation in a small town such as Lafayette, Colorado. Hotels will be cheaper and you'll likely spend less money on transit or gas.
You can likely save on local attractions as well. Tisha Tolar from Wise Bread explains, "Many places will promote their small business tourism with big discount attractions that can really make travel affordable and fun. You should plan ahead by visiting the local community pages for activity information and coupons. The larger, more popular attractions often have no problem getting business and provide very little in the way of discounts and deals."
Get Better Service
We've lived and vacationed in both small towns and big, and I've always experienced better service in small towns. Big cities cater to more people, resulting in lineups and rushes. Small towns can operate at a slower pace, giving your waitress or barista more time to smile and chitchat with you.
Take the opportunity to ask the locals for their favourite places to eat and hang out. World-traveler Leon Logothetis says, "Wherever you are, the locals know best. Sometimes their idea of 'best' coincides with yours. Sometimes it doesn't. Either way, you can learn a little something from them and end up doing something that you otherwise might not have done."
Experience More
While a small town may have fewer attractions than a big city, you can usually explore a small town in a few days without feeling rushed. Browse the local museum leisurely and listen to the lore of the locals there, instead of rushing off to the next exhibit and then the next place.
Try planning your vacation around a local festival to see all that the town has to offer. For example, Lafayette hosts a Peach Festival every August and an Art & Wine Festival in September. These festivals offer plenty of free (or inexpensive) fun for the whole family, plus the chance to see a lot of local businesses and vendors in one place.
Relax
Our daily lives are often filled with deadlines and destinations. Even as a stay-at-home mom, I plan my days around my kids' activities or my own to-do list. Getting away to a small town is a great way to relax, especially when traveling with kids.
In big airports and big cities, I spend a lot of time keeping track of my kids and worrying about their safety. Visiting smaller towns lets me give them a bit more freedom, which means we're all happier. Enjoy the slower pace, sip your coffee, and watch the sunset.
Do you want to get off the beaten path for your next vacation? Where would you go?