Sleep is a much-talked about subject among most parents I know. In the past few months, I've often been asked how Pearl is sleeping at night and if I'm getting enough sleep. (Fine; no.) Of course, it always seems that, on the nights when Pearl is sleeping great, one of my other kids is up for some reason or another. Here are two things I've found that help baby sleep better: a good diaper and a sleep sack.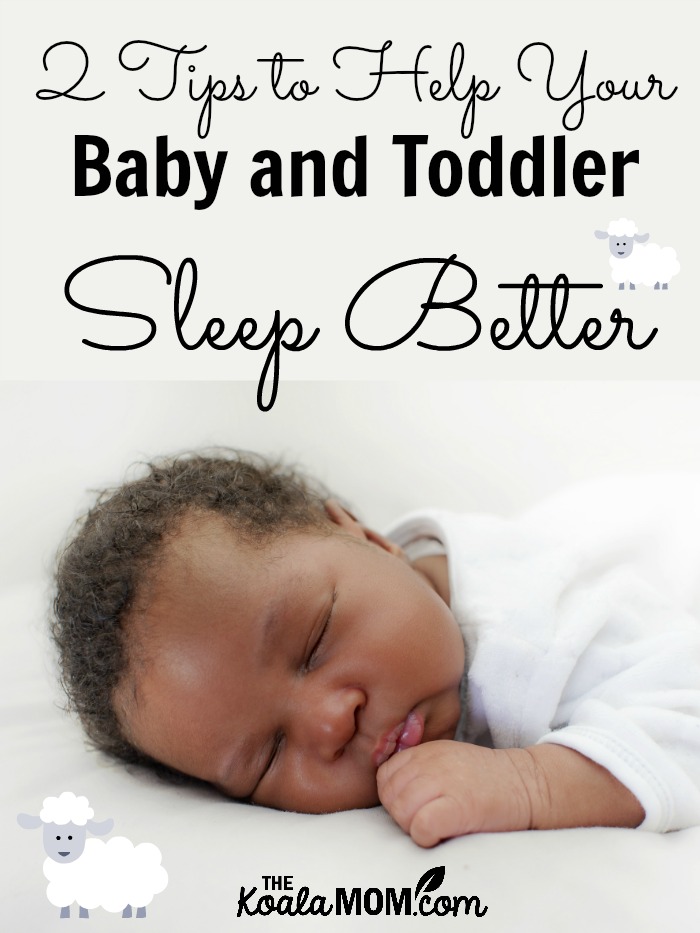 Night Time Diapering
Nobody likes being wet while sleeping, much less a baby or toddler. Wet diapers are one cause of frequent night wakings for many youngsters, sending parents on the hunt for diapers that will last through the night. With Jade, I actually gave up on cloth diapers at night for quite a while and used disposable diapers as her "night time diaper" to help her sleep longer.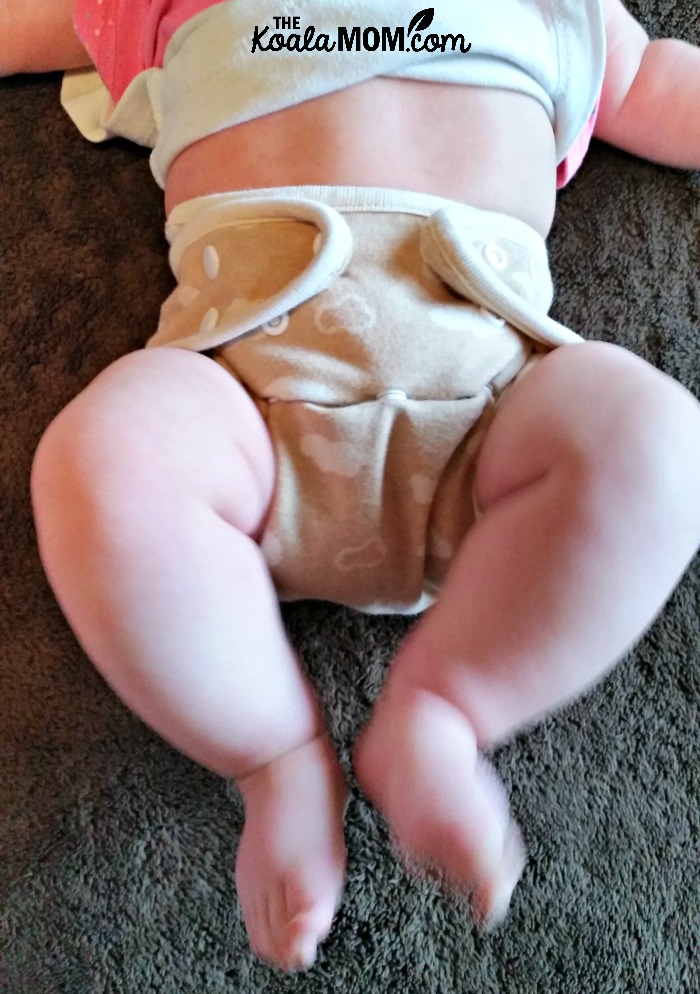 Now that Jade is potty training, I've switched back to cloth diapers at night. One of my favourite diapers is an organic cotton diaper from Kawaii Baby Diapers, a local Richmond company. This diaper comes with a bamboo insert and I simply use two at night. The bamboo is super absorbent and using two at night helps make sure the diaper doesn't leak and Jade doesn't notice she's wet.
In the morning, Jade can quickly unsnap the diaper (she finds snaps easier than the tabs on a disposable diaper) and go potty.

Another perk to this diaper is that it's a one-size fits all. Jade was actually napping when I wrote this post, so I used Pearl as my diaper model. The diaper fits her when snapped down to the smallest size; for her, I only use one insert.
Sleep Sacks
Just before Pearl was born, Jade was waking about once a night. She didn't need to eat or go potty; she hadn't had a nightmare; her legs weren't sore. She just needed me to tuck her in again. Toddlers often roll around in the night, kick off their blankets, and then aren't awake enough (or coordinated enough) to tuck themselves in again and end up waking Mommy or Daddy when they get cold. The solution: sleep sacks.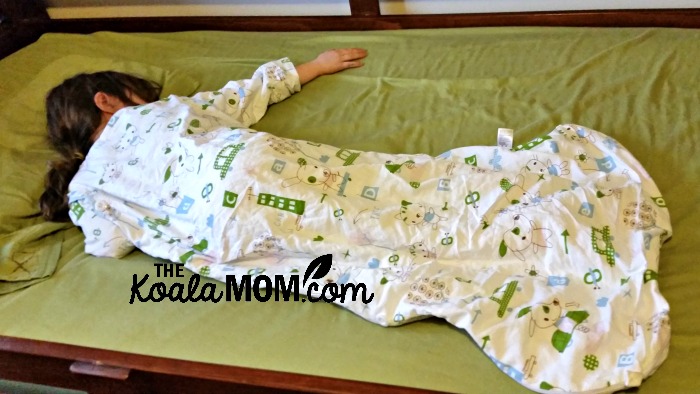 The KaWaii Sleep Bag fits kids from 0-4 (or up to 8, if your kids are small like Sunshine). It features a zipper down one size and across the bottom, making it easy to change babies or toddlers. There are snaps at the shoulders for getting children in and out, and the sleeves can be unbuttoned for warm summer nights. The sleep sack is light cotton which can be worn as pajamas by itself or over pajamas if preferred.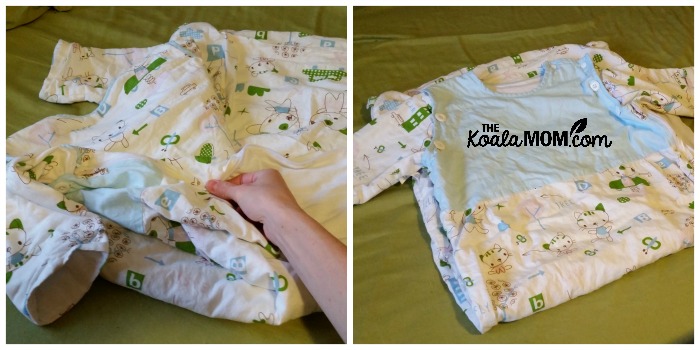 All three of my girls loved the idea of the sleep sack and wanted to try it. Sunshine and Lily had fun unzipping the bottom when they needed to get out of bed, and zipping it up again when in bed. They liked having their feet tucked in while sleeping.
For Pearl, I have a fleece sleep sack to keep her warmer at night or during naptimes. Being the right temperature helps her both fall asleep and stay asleep. In the summer, I might have to switch that fleece sleep sack to a smaller cotton sleep sack like the girls. We'll see how hot this summer is!
For more cloth diapering and sleep solutions, check out Kawaii Baby Diapers. They offer free shipping in Canada and the US on orders over $80 or you can drop by their store in Richmond. You can also follow them on Facebook to find out about deals and sales.
What helps your babies and toddlers sleep better? Have you tried sleep sacks? What diapers work best at night for you?