Old railroads have created some great hikes across BC. One of our favourites is the hike up to the Goldstream Trestle near Victoria or, for a longer hike, following the remains of the train tracks to find the second trestle and train tunnel. Further up Island, another spectacular and easy hike is the Kinsol Trestle Trail.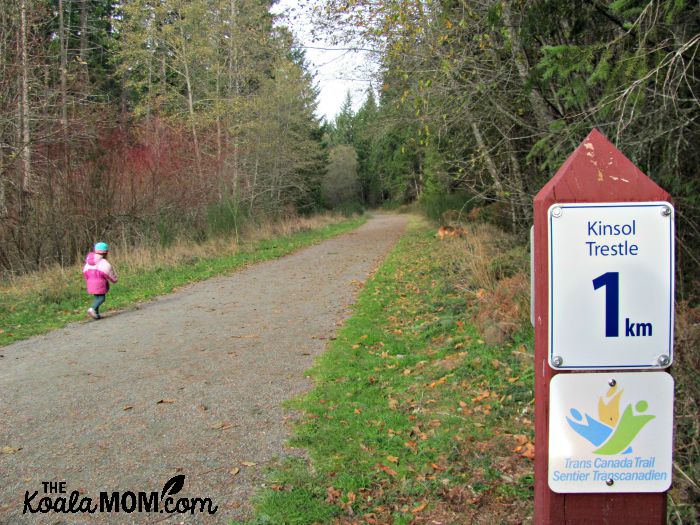 Last fall, we drove up there from Victoria to meet my sister-in-law and nieces for an afternoon hike. It's about an hour north of Victoria, over the Malahat Highway (which is scenic and fun to drive). I had googled directions, but there are signs along the highway and other roads to help you find the way. In the fall, there was plenty of parking in the small gravel lot when we got there, though it seemed a popular walk for local dog owners. There's also a map, trail information and outhouse at the trail head.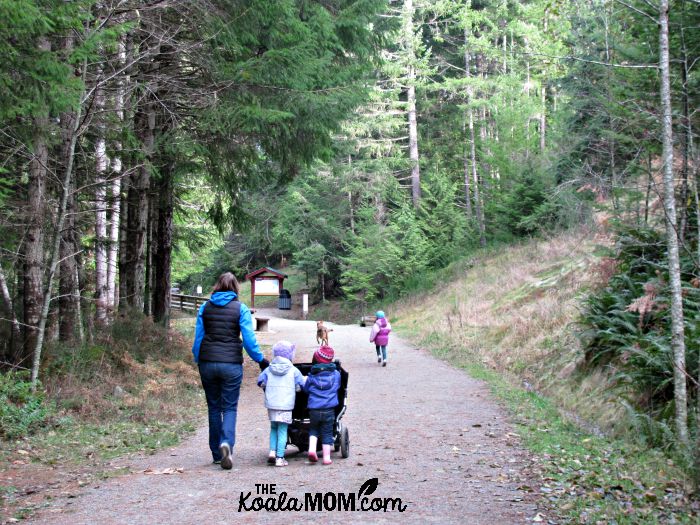 The girls had fun running down the trail with their cousins and taking turns "helping" push the stroller. Since it's an old railroad, the trail is wide and flat, making it easy for kids and strollers. The trail passes some local homes and farms, and a dog came running out to meet us and walked with us for a while.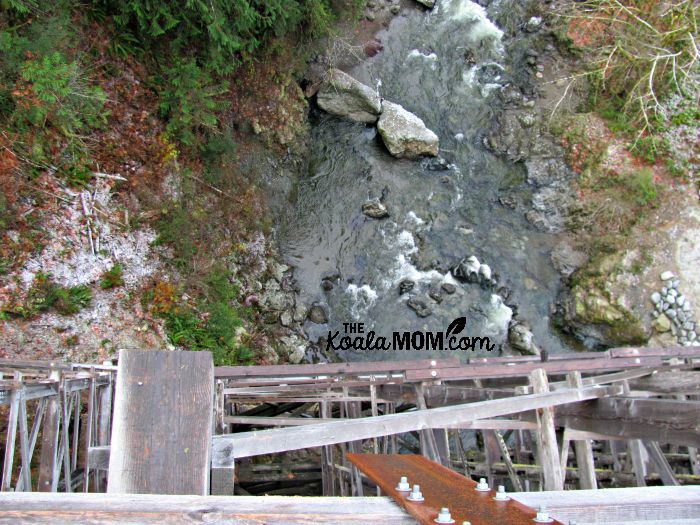 Then we were at the trestle, looking down at the creek far below. Unlike the Goldstream trestles, which remain in their original condition, this train trestle has been upgraded to have waist-high railings and a flat bridge deck. Jade loved peering between the rails to the creek.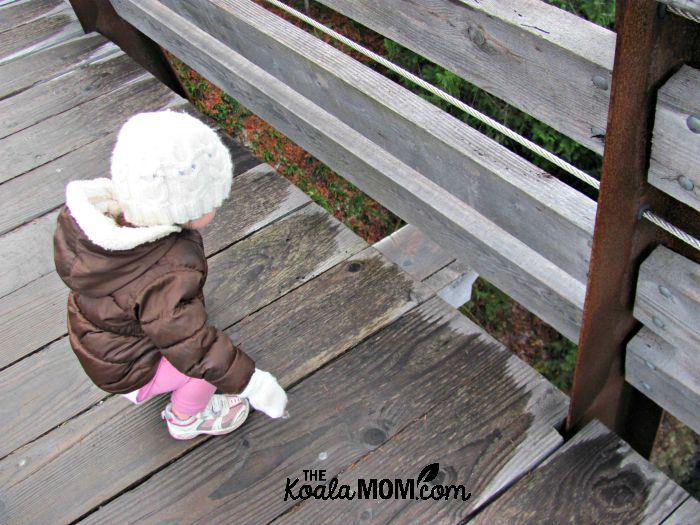 On the other side of the trestle, the trail continues (probably all the way back to Goldstream!) while another trail curves down to the right, underneath the bridge. We followed the curving trail, switch-backing our way down below the bridge to a lovely picnic area. That trail continues all the way down to the creek, but with the stroller and kids, we only went about halfway and then had snacks together.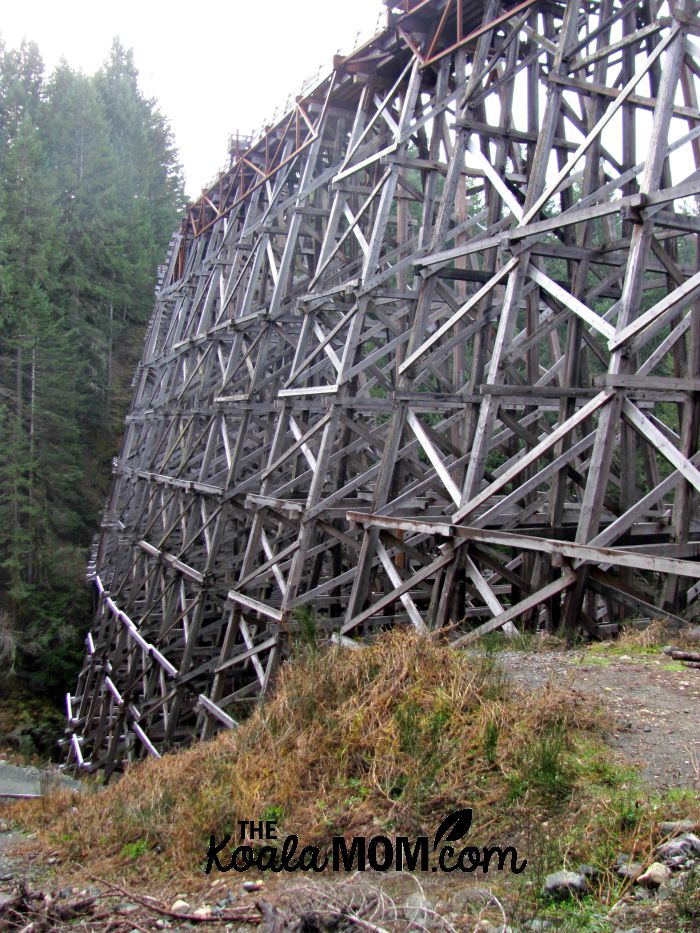 Then it was time to hike back up the trail and across the bridge. Overall, I think we spent an hour doing the hike, plus a bit of time for snacks. For more information about the trail, including its history, you can check out the Cowichan Valley website.