Wood furniture can be a beautiful addition to any room in your home. The clean lines, varying wood patterns and workability of the material often make for a stunning feature piece. But wood furniture is also subject to warping, scratching, and fading. If you have a particular piece you want to keep in tip-top shape, there are a few things you can do to protect your special piece of furniture.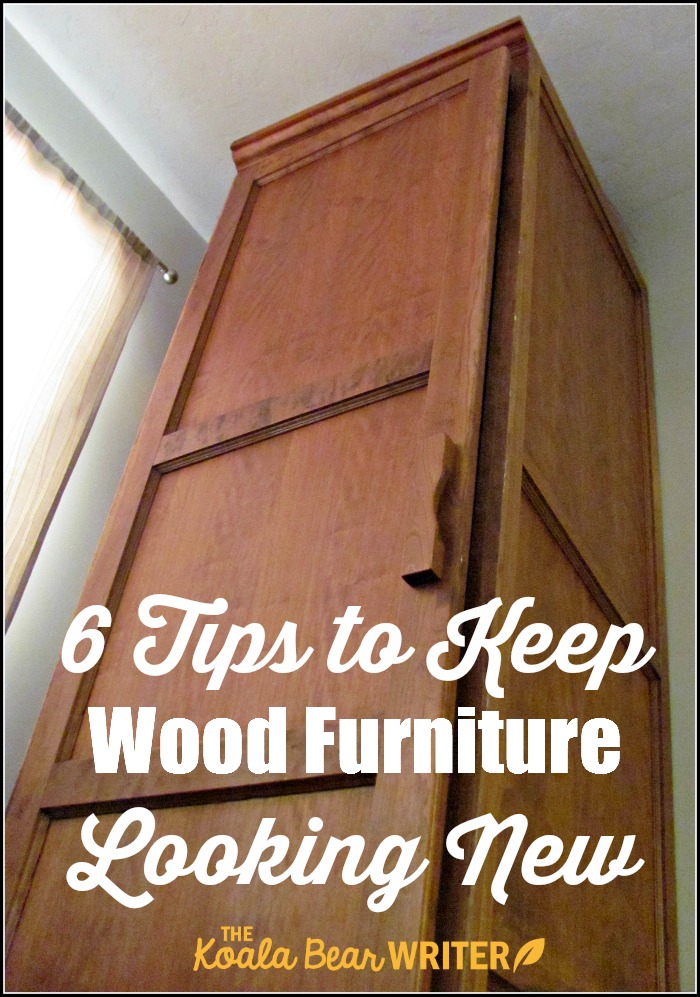 1) Store items away from drafty doors and windows
When possible, show off your wood furniture away from drafty doors or windows. Cold air can warp the wood. Likewise, sun and very hot air can discolor it.
2) Do not use soap and water to wash untreated wood furniture
If you can avoid it, do not use soap and water to clean any wood furniture—especially untreated items. Treated wood items often have a protective coating that keeps the wood safe, so you can usually get away with using a mild soap to clean the surface.
Ideally, you should use a wood cleaner when you need to clean your wood furniture. There are a number of products available, but I recommend going organic whenever possible. Organic polish is safe for your wood furniture and the environment—that's a win/win!
3) Add new hardware
For wooden tables or armoires, consider changing out the hardware for a more modern look. For many pieces this is simply a matter of unscrewing current knobs and replacing them with newer ones from any local hardware or home goods store.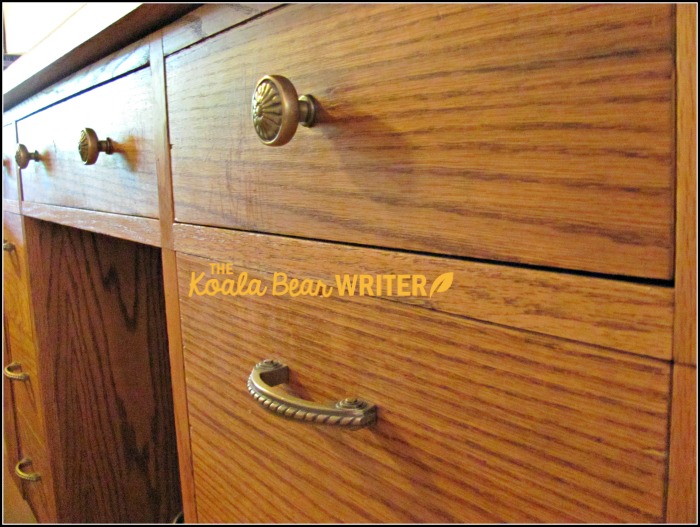 4) Protect wood from heat and condensation
Wood is particularly susceptible to damage from hot temperatures and moisture. To protect your wood tables, use coasters to set your tea or coffee on. My wife and I bought these coasters because they add a personal touch and actually added to the beauty of our coffee table rather than sticking out like a sore thumb.  If you're on a budget, these coasters can be made with materials found around the house and I have them seen done very well.
Finally, be sure to use hot pads on wood tables when serving hot plates and dishes at meal time. To keep the wood look but also preserve our wood dining room table, I put a plastic table cloth over it and then keep a glass trivet in the middle for hot dishes to sit on.
5) Apply polish once or twice a year
Most wooden furniture, especially antiques only needs to be polished once or twice a year. When polishing your furniture, make sure you use the same product (or type of polish) each time, and wipe extra polish off to avoid build up. As mentioned above, Earth Friendly makes an all-natural polish to keep your furniture looking clean without all the extra, toxic chemicals.
6) Reupholster wood furniture
A simple way to add new life to older wood chairs or couches is to reupholster the item. If you are unfamiliar with the process of reupholstering, it's likely in your best interest to hire a professional. With the ability to choose from a variety of modern fabrics, this option allows you to fit the item in with the current décor of your home; you keep the character, history and quality of your wooden furniture, but get to feature it with a modern twist.
Wood furniture is a great way to add personality to your home. By taking steps to ensure the furniture is protected and well-maintained, a solid wood piece can continue to decorate your family's home and last for generations to come.
Hank McKinsey is a SAHD and lifestyle how-to blogger from Clovis, CA.  When he's not working on the home or blogging, he can be found at the park with his two dogs.  Follow Hank on Twitter to see what he's up to.
Note from Bonnie: both the wardrobe and the desk pictured here were built by my dad.