I was halfway through my university degree when I decided I needed a new desk. My old desk was scarred, wobbly, and too small. Dad listened to my sketchy description of what I wanted and we set out to find it. For several evenings after work we'd go touring furniture stores. When we didn't find anything suitable, he looked up more stores to try. He is a cabinetmaker and had high standards for any furniture, but many of the desks we looked at were cheap particle board or poorly constructed or simply didn't meet my needs.
After months of unsuccessful searching, we decided to build it ourselves. Dad and I sat down with some paper, and I described what I wanted while he sketched. He proposed better storage ideas, grilled me about what exactly I needed, suggested ways to have more work space. We measured, drew, erased, debated, drew, calculated.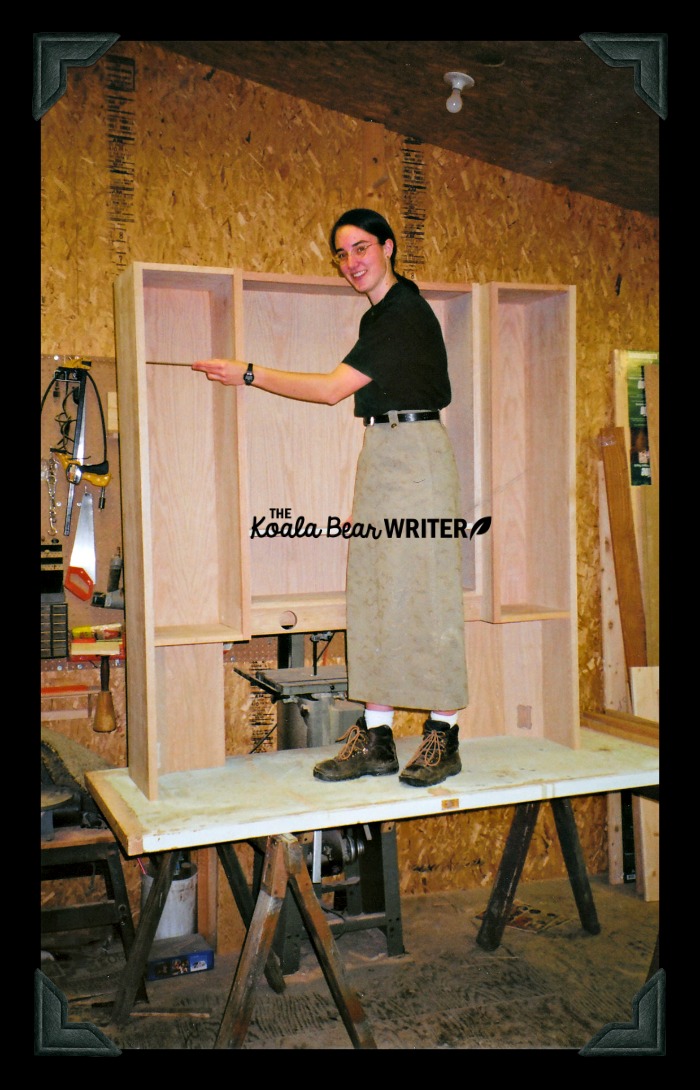 I picked oak—my dad's favourite wood—and we got started. The next few months found us in his shop whenever we had a spare evening or weekend. We measured, cut, nailed, glued, changed the plans, cut some more. Dust hung in a haze in the shop and coated our glasses and followed us into the house. Hammers swung gently so as to not mark up the wood, and a wet cloth was kept handy to wipe up any excess glue. Piece by piece, it came together. Then it was the smell not of oak dust but of wood stain that drifted from the shop and clung to our hands. We stained and sanded and stained and sanded until the wood shone smooth.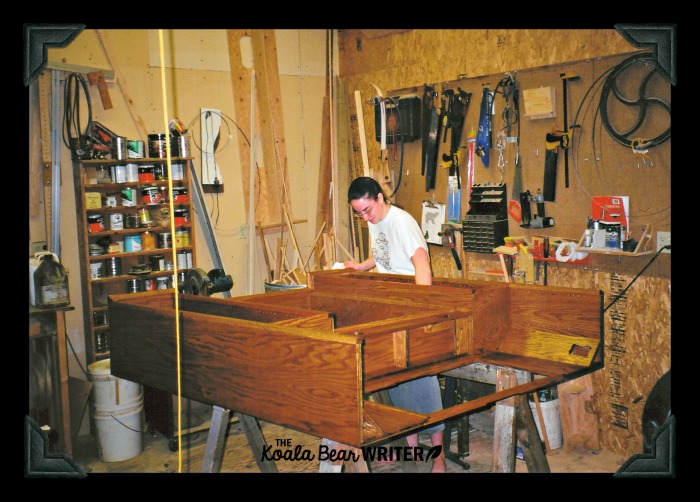 Finally came the grand day that we moved the new desk into my room. The base was three pieces—a bookshelf on the side of a narrow drawer unit and a wider drawer unit for the other side. The drawers were all designed for specific purposes: filing, CDs/tapes, pens and stationary, paper, envelopes, etc.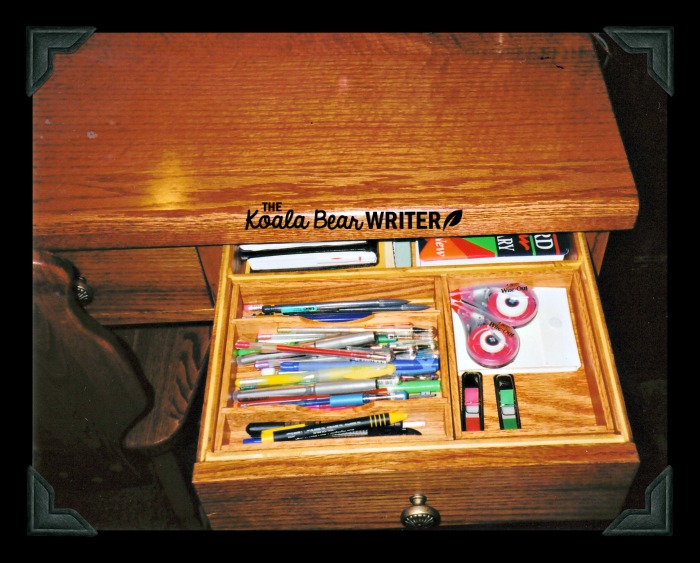 The desktop was the heaviest, because we made it of solid two-inch thick oak, and it had The Thing—a pull-out workspace with a drawer inside.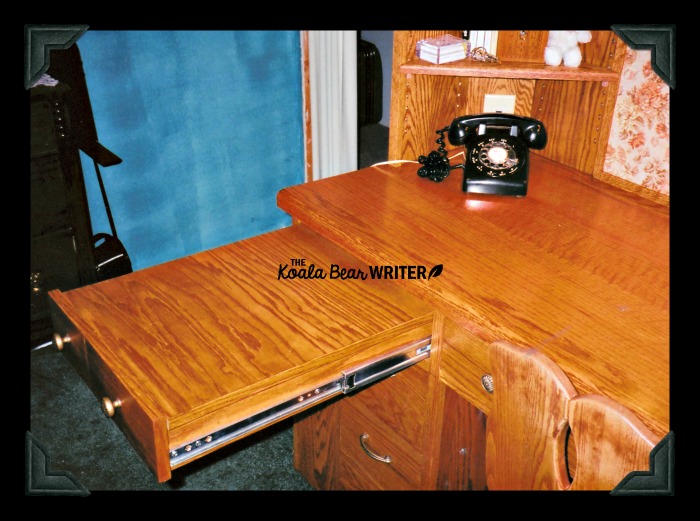 On top of the desk sat the bookshelf, stretching nearly to the ceiling. It had a bulletin board, a light bar, deeper shelves on either side for my binders and narrower shelves in the middle for my paperbacks.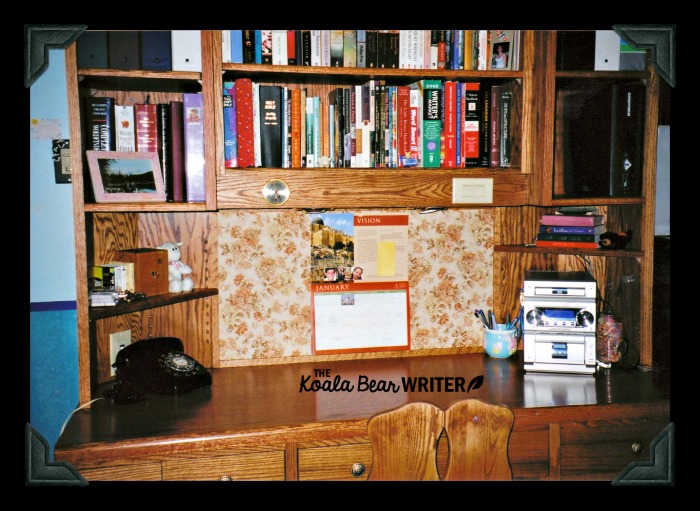 When I moved into my own apartment last January, the desk was my biggest piece of furniture. We carefully debated where it would go in the apartment, because once we put it together, we weren't going to move it again. After we put the pieces of the desk together, my husband and I started to lift the bookshelf onto it. It hit the ceiling.
We put it down again, and my husband got out the tape measure. We had an inch to spare. Once again, we lifted it, set it down on the desk, and slid it back against the wall. I let out a sigh of relief, and thought about the discussion that Dad and I had had over how tall to make the bookshelf. We had almost built it one inch taller than we did, because my old room had slightly higher ceilings.
Each piece of that desk speaks of my dad's ingenuity. I knew what I wanted—a filing drawer, a place to organize my pens, more space for my books—but he made it happen. He had ideas that I wouldn't have thought of, like how to create a larger workspace or make the most use of corner spaces or give the desk better lighting. His wealth of knowledge and experience poured into that desk, carefully created to be exactly what I needed and wanted.
Today it dominates one wall of our living room, attracting admiring comments and looks from all our visitors. And I proudly tell them, "My dad and I built that."