I got my first pair of eyeglasses when I was eleven. I was excited, hoping they'd make me look prettier. I still remember walking along the road between my house and my best friend's while telling her my news. Her response tampered my excitement; she couldn't see why anyone would want glasses.
A few weeks later, I got my new glasses. I walked toward the door of the store, watching as the grey carpet floor seemed to tilt and move in front of my eyes. In the van, my eyes continued to adjust. Then, as we hit that spot in the road where I'd told my best friend about my eye exam, something caught my attention.  "Mom!  The trees have leaves!"
This post contains affiliate links; as a WearMePro associate, I earn from qualifying purchases. Photos courtesy of WearMePro.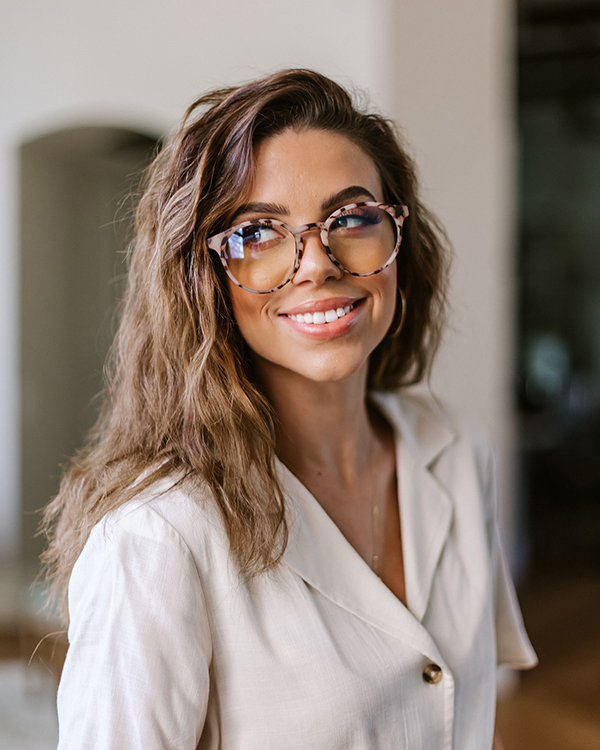 That experience isn't unique to me.  Recently, as I read an essay in In the Flesh for my nonfiction class, I laughed out loud at Trevor Cole's memory of his first eyeglasses:
"The drive home from the optometrist's that day stands out as one of the most magical in my life because as I stared out the window, I saw for the first time that the trees rushing by along the side of the road weren't just big blobs of green. They world was suddenly a place of exquisite detail. 'I can see all the leaves!' I exclaimed."
Friends Share Everything, Even Glasses
Around the same time I got my glasses, so did my friend Angie. Our prescriptions were similar and we ended up with almost identical frames. This came in handy later that year when we hiked the Ram Range together with our families. After a long day in which we'd gotten lost several times, been carried by our dads across a waist-deep, flooded river, and then set up a quick camp at dusk, I discovered one of my lenses was missing.
A search through our tent revealed no little glass circle. I spent the rest of the hike unable to appreciate any of the "exquisite detail" around me. If I stayed close to Angie, however, I could borrow her eyeglasses whenever Mom said "Oh, look at that waterfall!" and pointed to the far-off blurry mountains.
When Glasses Break…
My dad didn't like to buy me new glasses very often, so I wore the same frames for several years (and still do). I only broke one pair. We were at my grandparents and I put my glasses on the edge of the bed. Then I turned around and knelt on my glasses, breaking the arms off. I was terrified to tell my parents what I'd done. They just laughed and talked about putting glasses in a place where they won't get broken.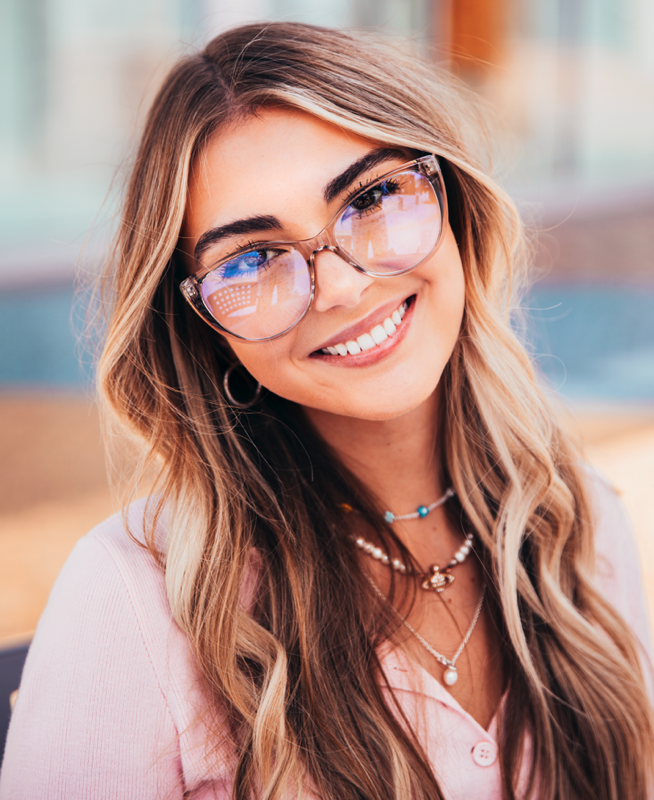 Shopping for Eyeglasses
For years, I simply replaced the lenses in my glasses each time my prescription changed. Then one year the optician recommended new frames—smaller, lighter frames with plastic lenses.
Trying to find new frames was a pain, as I couldn't see what was on my face without my prescription glasses. I remember peering in the mirror, my nose almost at the glass. I had to rely mostly on the opinion of Mom and the optometrist (who'd been helping me with glasses since that very first pair at age 11) to pick a new pair.
Before my second daughter was born, I took advantage of having benefits from Starbucks to get a new pair of glasses. This time, I wore my contacts and took my husband along. While Sunshine played with an old pair of frames, I worked my way through the store, trying on frames, putting them back, and getting frustrated as something that looked great on the wall just didn't suit my face. The price tags didn't help—most of the frames were at least double what Starbucks would reimburse me for.
Finally, I put a pair of glasses on and took a look in the mirror, then called my husband over. When I asked what he thought, he threw the question back at me and I said, "I think I like them." He leaned closer, peering at the price tag, and started grinning. "I think I like them too!" he said.
Find Great Prices for Glasses Online
When I went to Seattle with my friend Joanna, I noticed that she had really nice glasses. The kind of cute, funky frames that I'd always admired but been afraid to buy, preferring to pick more "neutral" frames that would go with anything. When I complimented her, she said she'd found hers online.  I quizzed her in detail about the process and a year later went online to order glasses for myself.
I browsed the website, looking at different shapes and sizes and colours of frames. I explored at the website a few more times before choosing a pair of frames.  It was easy to order—no pressure from a salesperson trying to talk me into different lenses or extra coatings or other features. I had time to look at the options available, think about it and discuss it with a friend, and then order.
I finally picked a different style than any I'd worn before (feeling brave because a large price tag wasn't attached). I worried a little bit about not being able to try on the glasses, as that had always been such a huge part of my experience in buying glasses. My glasses came in about a week and, after the usual adjustment period with a new prescription, look and feel great. Apparently, trying on the glasses isn't super important!
Are you looking for new glasses? Try WearMePro, a family-run business dedicated to making high-quality, affordable eyeglasses. They have a variety of cute frames for both men and women, including sunglasses and blue light glasses.