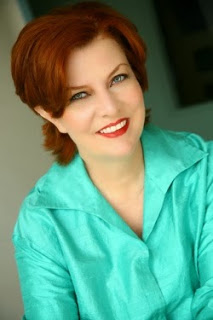 One of my favourite authors is Angela Hunt.  I grew up reading her novels and even met her at an ICWF Fall Conference.  I've always been impressed by how many books she's written (over 100) and how many different genres she's tackled (everything from Biblical to contemporary to children's fiction and nonfiction).
Recently, when I saw that Angela had launched her own publishing imprint, I knew I wanted to ask her more about her.  Here's what she has to say about her newest venture…
KBW: Why did you decide to start your own publishing imprint?
Angela: Because self-publishing is so simple these days and I had a huge backlog of books—some out of print, some new, some that had been sitting in a drawer because they weren't quite right for the marketplace.  Why not start my own imprint?
KBW: Can you explain how books go out print and now can be reprinted by another publisher?
Angela: This is nothing new.  When demand for a book ceases, the publisher puts it out of print in order to free up warehouse space.  BUT—fewer publishers are doing that these days, because the rise of publishing means they can sell books even if only five copies a year sell.  They don't have to keep physical inventory around.
KBW: Do you plan to keep working with traditional publishers?
Angela: Yes.
KBW: Would you recommend self-publishing to a new author or do you think it's a better opportunity for an established author like yourself?
Angela: It will certainly work better for someone with an established readership, sure.  But for new authors . . . well, there's something to be said for the hard process of being published traditionally.  You have to hone your writing to its sharpest edge to get published.  I'm afraid a lot of new writers jump to publish before really learning the craft of writing.
KBW: What has been your biggest challenge in becoming a publisher?
Angela: Distribution is the sticky wicket.  We can put our books online, of course, but they get lost in the millions of books available without a dedicated sales team—and I'm not going to spend all day talking about the books I've already written when I have new ones to write.  That's why it's helpful to have an established readership.
KBW: You've written several how-to books for writers.  If you could boil them down to one tidbit of advice, what would it be?
Angela: And here I thought I'd already boiled them down to the basics.  🙂  I suppose it would be this:  consider your reader.  Don't write to unburden yourself, write to enrich your reader's life.
KBW: Another book issued by Haven Hunt Press is Snapping Shelter Dogs.  Can you talk a bit about how you got into photographing dogs who need homes?
Angela: I saw a CBS segment about a professional photographer who used props, good lighting, and professional techniques to take better pictures of the dogs. I wasn't yet a professional photographer, but I thought I could at least manage the props and lighting.  So I jumped in, and enjoyed it so much that I really began to study photography.  Now I take pictures professionally on some days and I write on others.
KBW: You are truly a multi-genre author (which I admire and appreciate as a reader).  How do you keep track of all your projects and ideas?
Angela: I focus on one thing at a time.  Any more than that and my brain would explode. 🙂
For more information about Angela, Hunt Haven Press, and her books, check out her website. Plus you can grab Angela's app or find her on social media.  You can also read my reviews of Angela's recent novels, The Fine Art of Insincerity, The Offering and Five Miles South of Peculiar.