Pamela M. Kramer is another blogger whom I've had the privilege of meeting through the 5 Minutes for Mom Summer Intern Team.  Today, she's sharing her multi-tasking blogging strategy and more information about how she got started in blogging.
KBW: When and why did you start blogging?
Pamela: My entry into blogging began in September 2007. Everyone has different reasons for blogging but mine is rare because it came from a business perspective. Product reviews served as a two-fold process. First it was a great way to get links back to my online store and secondly it helped spread the word to my target market: moms.
For me it was a great way to learn how the entire process worked from beginning to end. Setting up a blog was so easy using Blogger.com and that began my journey. My blog has changed names and platforms over the years and now I'm finally settled in.
KBW: Do you have a blog schedule or do you post when you feel like it?
Pamela: Let me let you in on a little blogging secret that serves many purposes for me. My blog clearly states I'm a multitasking mom so my methods are based on that concept. My super pro blogger trick for keeping up with blog posts are "memes!" That's right, memes have always been my best friend. You might be more familiar with the terms blog hops or linky parties. There are a few that I participate in and they keep me right on schedule since they are dependent on publishing on a certain day of the week. Other posts get published when I feel like it but my method also builds traffic for my site.
KBW: What is your favourite part of blogging? Your least favourite part?
Pamela: My favorite part of blogging is the writing style of it and comments! When someone takes the time to leave a comment that makes me feel like all the effort that went into that post was worth it.
My least favorite part of blogging is the photo editing. I'm a bit of a perfectionist and it takes me longer than I would like to get the editing right. Although that has caused me to work on my photography skills more. It all comes back around to honing your skill set.
KBW: What advice would you offer to other bloggers?
Pamela: Bloggers never seem to be set in stone. You will evolve and you need to be okay with that because as soon as you grasp one thing another changes. Get comfortable with being a life-long learner because that is the least frustrating mind set. Niches are great if you have one but if you don't, don't let that stop you from writing! Everyone has a story to tell and you will be at your best if you come from an honest place, just be yourself. Have fun with it!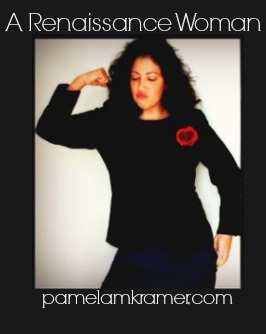 KBW: Where on social media can we find you?