Are you tired of the same old tap in your kitchen? Has it been leaking or not working as well as you'd like? Are you feeling like it could do with an upgrade but don't know where to start or what benefits there are? Well then, this is the blog post for you!
A new and upgraded kitchen tap can bring a number of exciting benefits to your home – from saving on water bills to greater convenience. Read on as we take a look at some top reasons why upgrading your kitchen tap now could be a great idea for your household.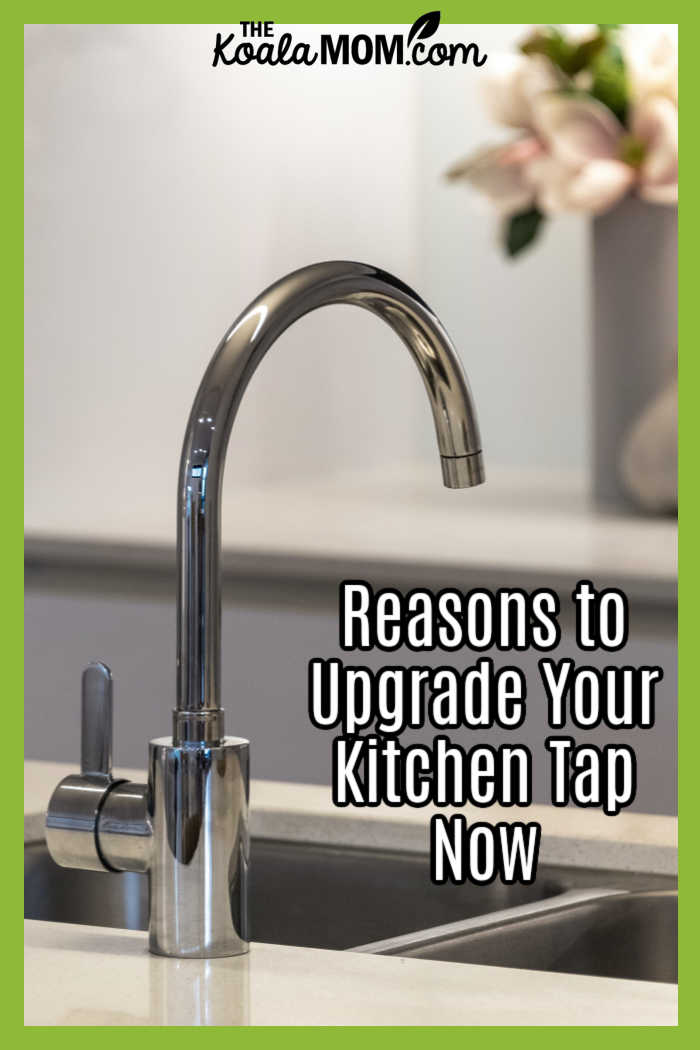 Plumbing may seem like a daunting task, but it's easier than it looks! Most taps come with simple instructions included. You can also find YouTube videos online to walk you through the process. The only tools you should need are a pipe wrench. I've fixed the leaky kitchen tap in one home and changed out all the taps (kitchen and bathroom!) in my previous condo. So if you're annoyed at how your kitchen tap looks or works, her are a few more reasons to tackle this easy job!
Upgrade your kitchen's aesthetic with a modern, stylish tap
The kitchen is the heart of the home, and as such, it deserves to be visually appealing. An easy way to elevate your kitchen's aesthetic is by updating your tapware. With a modern and stylish tap, you can instantly transform your kitchen, making it feel more luxurious and sophisticated.
A sleek and sleekly designed tap can add a touch of elegance to your kitchen while providing functionality. From minimalist to detailed, the options are endless, and you'll be able to find a tap that complements your personal style and the overall look of your kitchen. You can visit this website if you're interested in learning about the different styles available. Make a statement with your tapware and enhance the design of your kitchen with a modern, stylish tap.
Enjoy the convenience of filtered water on tap
Are you tired of constantly lugging heavy cases of water bottles from the grocery store to your home? Look no further than the convenience of having filtered water right at your fingertips with a tap-mounted filter. Not only will you eliminate the need for purchasing plastic bottles, but you'll also be able to enjoy fresh and clean-tasting water at all times.
Plus, the space-saving design of a tap-mounted filter means you won't have to sacrifice valuable fridge space for bulky pitchers or dispensers. Say goodbye to the hassle of buying and storing bottled water and hello to the ease of having filtered water on tap.
Benefit from better temperature control and improved flow rate
Have you ever experienced the frustration of trying to adjust the water temperature with a traditional tap, only to end up with scalding hot or freezing cold water? With an upgraded kitchen tap, you'll have better control over the temperature thanks to advanced technology and design. Some modern taps even come equipped with touchless sensors that allow for hands-free temperature adjustment.
Additionally, many new taps feature improved flow rates, meaning you won't have to wait as long for hot water or deal with weak water pressure. Enjoy the convenience and comfort of better temperature control and improved flow rate with an upgraded kitchen tap.
Cut down on water waste with an energy-efficient tap
Water is a precious resource that we often take for granted. One way we can all do our part to conserve water is by using energy-efficient taps in our homes. Not only will this help reduce our water usage, but it can also save us money on our utility bills. Imagine never having to worry about leaving the tap running while you brush your teeth or wash your hands.
With an energy-efficient tap, you can make a positive impact on both the environment and your wallet. Plus, these taps come in a variety of stylish designs, so you can upgrade your bathroom or kitchen while doing something good for the planet. Join the movement towards more sustainable living and invest in an energy-efficient tap today.
Make life easier with hands-free operation for busy cooks
Busy cooks know how frustrating it can be to constantly have to turn on and off the tap while preparing meals. With an upgraded kitchen tap that features hands-free operation, you won't have to worry about getting your faucet dirty or struggling with wet hands when trying to turn it on or off. Some taps even come equipped with voice-activated technology, making it even more convenient for those times when your hands are full. Experience the ease and convenience of hands-free operation with an upgraded kitchen tap.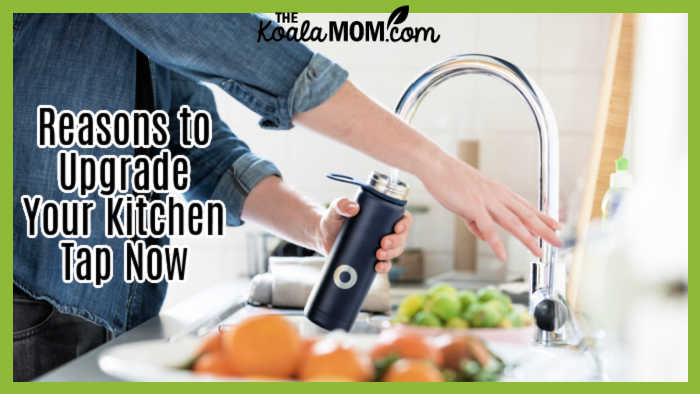 Upgrade your kitchen today with a modern, stylish water filter tap and enjoy the convenience of having filtered water on tap. Whether you're looking for a sleek finish that will stand out and enhance your home décor, or one that blends into the background, there is something to match all tastes.
With improved temperature control and flow rate, you'll be able to benefit from longer-lasting hot showers or filling pots faster too. When combined with motion sensing technology, you can make life a little easier too as it means hands-free operation for busy cooks. What's more, reducing your reliance on bottled water in favor of a filter tap not only helps reduce waste but also saves you money too!
So why wait? Give your kitchen the upgrade it needs – without breaking the bank – today!