Designing a kitchen is no small feat. After all, the kitchen is often considered the heart of the home. It's where we gather to cook, eat, and socialize. So, it's important that the space is both functional and stylish. If you're looking to design a modern kitchen, there are a few things you should keep in mind. In this blog post, we will explore six helpful tips for designing a modern kitchen that you can use as inspiration for your own space.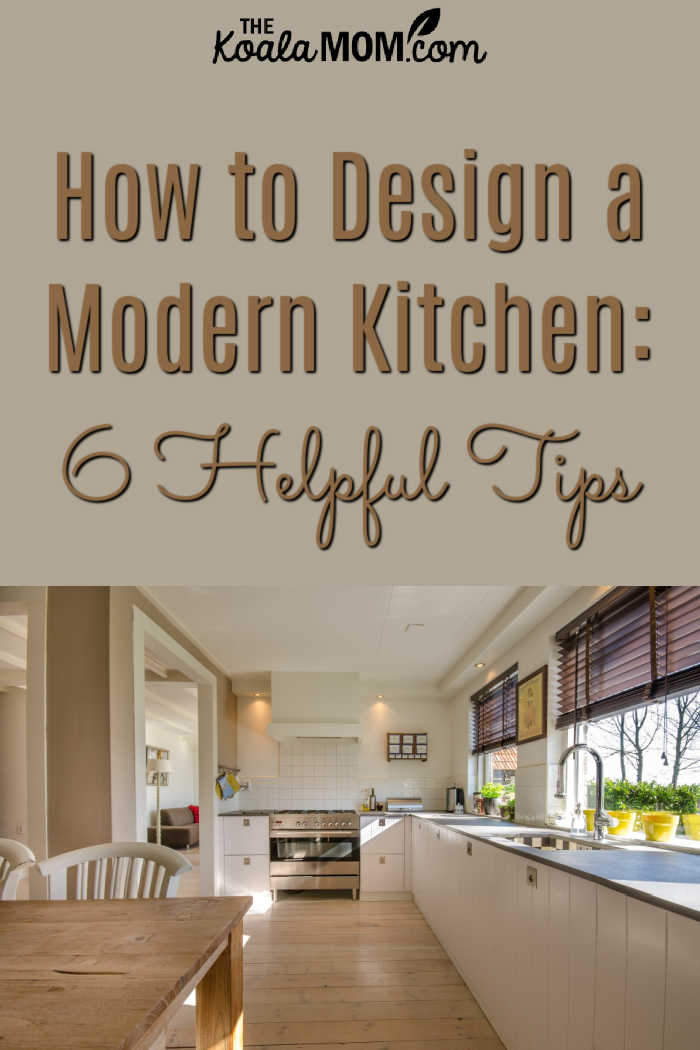 A kitchen should be functional
A kitchen should be functional above all else. This means the layout should be designed with efficiency in mind. The sink, stove, and refrigerator should be arranged in a triangle so that you can move about the kitchen easily. There should also be plenty of counter space for food preparation.
Storage is also important in a kitchen; you'll need enough cabinets and shelves for all of your pots, pans, food processors, and other cooking supplies. You can always hire a professional to help you with this. If you live in California, for example, look for Sacramento kitchen remodeling services. You'll be sure to find someone who can help.
The layout of your kitchen is important for both function and style. When planning your layout, think about how you use your kitchen and what you want to achieve with your design. Do you entertain often? Do you need a lot of storage for bulk foods, canned goods, or kitchen appliances? Do you want an island? Answering these questions will help you determine the best layout for your space.
Keep the color palette simple and neutral
If you're looking to design a modern kitchen, one of the first things you should do is keep the color palette simple and neutral. A lot of modern kitchens have a white, black, and gray color scheme. This creates a clean look that can be easily accented with pops of color such as houseplants, bright towels, vibrant pots, and other decor.
If you want to add a little bit more color to your kitchen, consider using blues or greens. These colors are still neutral enough that they won't overwhelm the space, but they'll add a touch of personality to your kitchen. If the kitchen is a smaller space or has little natural light, avoid darker colours as it will make the space seem even smaller.
Incorporate natural materials
If you want to design a modern kitchen, one of the best things you can do is incorporate natural and nature-inspired elements. This can include anything from using wood for your countertops to adding stone accents. Not only do these materials look great, but they also add a level of durability and functionality that you just can't get with other materials.
Choose sleek and minimalistic appliances
If you want your kitchen to have a modern look, sleek and minimalistic appliances are the way to go. To get this look, start by getting rid of any unnecessary small appliances and clutter. Look for appliances that do double duty; for example, one reason I love my Instant Pot is that it can serve as a rice cooker, pressure cooker, and slow cooker all in one.
Then, choose appliances that are simple in design with clean lines. For your fridge, consider a stainless steel model that is sleek and stylish. For your stove, opt for a glass-top range that will give your kitchen a modern feel. And for your dishwasher, choose a model that is compact and minimally designed. By choosing these types of appliances, you can create a modern kitchen that is both stylish and functional.
Invest in quality kitchen cabinetry
A kitchen is one of the most important rooms in a house—it's where we cook, eat, and socialize. So, it makes sense that when we are designing or renovating our homes, we put a lot of thought into creating a beautiful and functional kitchen. If you're planning a modern kitchen, there are some helpful tips you should keep in mind to create the perfect space.
One important tip is to invest in quality kitchen cabinetry. Cabinets are one of the most important elements of any kitchen, so it's important to choose ones that are both stylish and functional. There are many different cabinetry options available on the market, so do your research to find the perfect ones for your home.
Pay attention to the details of the cabinetry too. The hardware can really make or break the look of your kitchen. Choose clean, simple hardware in a finish that coordinates with the rest of your kitchen.
Visit Showrooms
While designing your modern kitchen, visit showrooms (or friends' kitchens!) to see what ideas you like. If you hire a professional to help you with your design or renovation, they'll likely have recommendations for you. Try out the features of the showroom kitchens to see what sorts of drawers and cupboards you like, what storage ideas work, how the kitchen is arranged, and more.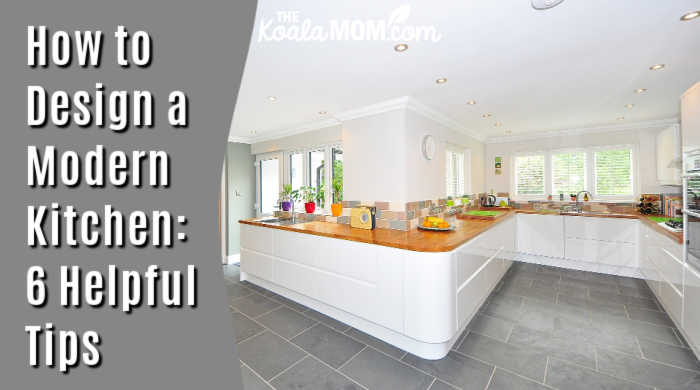 I hope these tips on how to design a modern kitchen have been helpful! A modern kitchen can be a great addition to any home, and with the right design, it can be both stylish and functional. Keep these tips in mind when you are planning your own dream kitchen, and don't hesitate to ask for help from a professional if you need it. With the right planning and execution, you'll have the perfect modern kitchen in no time.