Selling a property can be a daunting task, but it doesn't have to be. Whether you're looking to upgrade to a new home or liquidate an investment, there are ways to streamline the process and maximize your return. From setting the right price to preparing your property for sale, here are six useful guidelines that can help you sell your property with ease.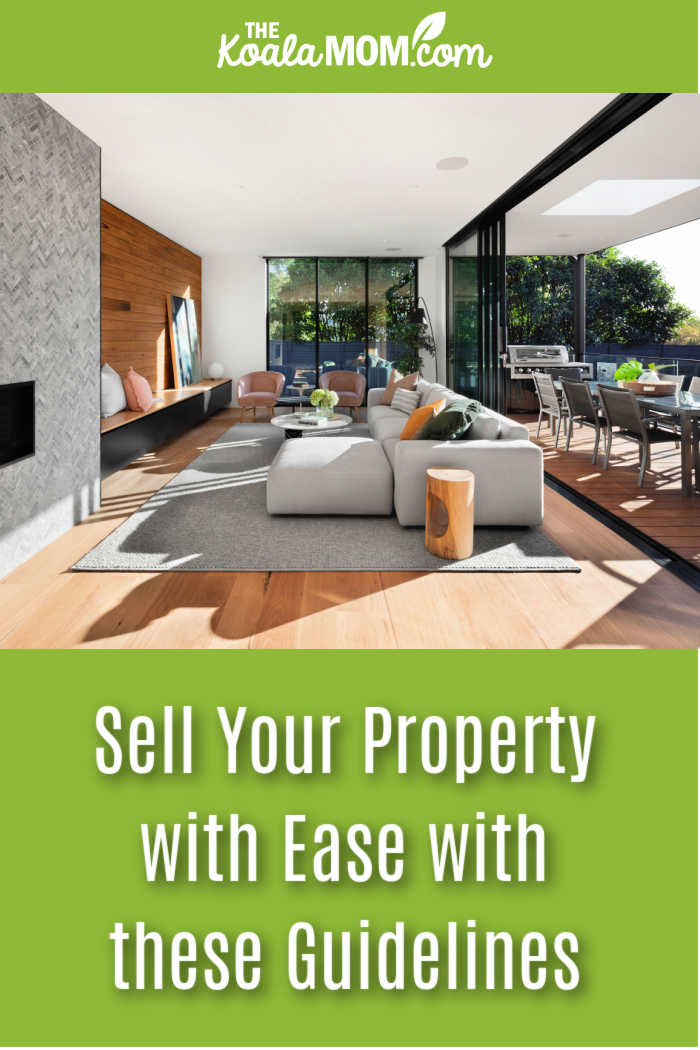 1. Price it Right
Pricing your property too high can discourage potential buyers, while pricing it too low may leave money on the table. To determine the optimal price, research the current market conditions and take into account the unique features of your property. You can also go here for comprehensive property solutions and sales consultations with professionals.
Online tools, real estate agents, and recent comparable sales can help you arrive at a competitive and attractive price point that will catch the eye of potential buyers. For example, if you're trying to sell your Disney Vacation Club property, you can check out all dvc resale listings here to find other listings and price your property accordingly.
2. Boost Curb Appeal
First impressions matter, and when it comes to selling your property, the first thing potential buyers see is its exterior. Enhancing your property's curb appeal can make a significant difference in attracting prospective buyers. Simple tasks like landscaping, painting, and tidying up can help make your property more inviting. A well-maintained exterior sets the stage for a positive viewing experience.
3. Prepare Your Property
The inside of your property is just as important as the outside. Clean, declutter, and depersonalize your space to help potential buyers envision themselves living there. Make necessary repairs, touch up paint, and stage the property to highlight its best features. A well-prepared property not only looks more appealing but also gives the impression of a well-maintained and cared-for home.
Clean and Declutter: Start by thoroughly cleaning your property. Remove any dust, grime, and clutter. A clean and clutter-free space makes it easier for potential buyers to see the true potential of each room. Consider hiring professional cleaners for a deep clean if needed.
Depersonalize Your Space: Remove personal items such as family photos and unique decor. This allows potential buyers to visualize their belongings in the space. Neutralize the decor to make it more universally appealing.
Make Necessary Repairs: Walk through your property and take note of any necessary repairs or maintenance issues. Fix leaky faucets, squeaky doors, or any other visible problems. A well-maintained property suggests to buyers that it's been cared for.
Stage Your Property: Staging is an art that involves arranging furniture and decor to highlight your property's best features. You don't need to spend a fortune on professional staging – even simple rearrangements and thoughtful placement of furniture can make your property more inviting and help buyers imagine themselves living there.
For example, when I prepared my condo for sale a few years ago, I repainted the entire condo in a popular neutral grey colour (rather than the bright blue, purple and green we'd painted the bedrooms) and replaced the dingy, worn carpet with fresh new laminate flooring. Both of those repairs helped make the space look bright and new.
4. Effective Marketing
Use high-quality photos and videos to showcase your property online. Leverage social media, real estate websites, and local listings to reach a broad audience. Consider creating a compelling listing description that highlights the unique aspects of your property. A well-crafted online presence can attract more interested buyers and speed up the selling process.
Do Professional Photography and Videography: Invest in high-quality professional photos and videos. These visual assets are your first opportunity to make a great impression on potential buyers. Clear, well-lit, and professionally shot images can significantly enhance your property's online presence.
Leverage Social Media: In today's digital age, social media is a powerful tool for reaching a wide audience. Share your property's listing on platforms like Facebook, Instagram, and Twitter. Use appealing visuals and engaging captions to capture the attention of your social media followers and their networks.
Use Word of Mouth: Don't underestimate word of mouth marketing. Someone in your social circle may know someone who is looking for exactly what you're selling. Sharing your property listing with all your friends and family can be a great way to find a buyer.
Craft a Compelling Listing Description: Alongside your photos and videos, a well-written listing description is crucial. Highlight the unique aspects of your property, emphasizing its best features and what makes it a desirable home. Mention any upgrades such as a new roof, flooring, or furnace. Use descriptive language that evokes a sense of lifestyle, helping potential buyers envision themselves living there.
5. Be Flexible with Showings
Being flexible with open house and showing schedules is vital when selling your property. Potential buyers have different time constraints and may want to view your property at various times. Accommodating their requests can make your property more accessible and appealing. This flexibility can also lead to faster sales and more competitive offers.
6. Negotiate Wisely
Receiving an offer is an exciting moment, but it's crucial to negotiate wisely. Work with your real estate agent to evaluate the terms and conditions of the offer. Be open to constructive negotiations, but also know your bottom line. A successful negotiation can lead to a deal that benefits both parties and results in a smooth closing process.
For example, when I bought my duplex, my realtor and I negotiated with the sellers about price and possession dates. I was willing to be flexible on both, so we were able to come up with a price we were both happy with and a date that worked for both of us.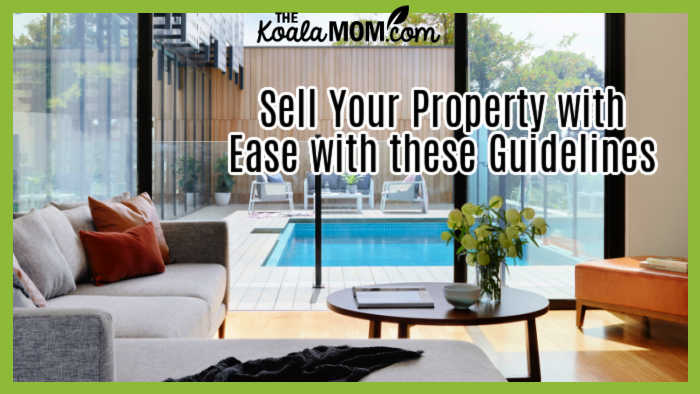 Selling your property with ease is achievable when you follow these six guidelines. By pricing it right, boosting curb appeal, preparing your property, marketing effectively, being flexible with showings, and negotiating wisely, you can navigate the real estate market with confidence. Remember that selling your property is a significant financial transaction, and each step is essential in achieving a successful outcome. With the right approach, you can sell your property efficiently and move on to your next adventure.