The process of buying a new home is full of ups and downs, whether it's your first home or not. Each open house or home viewing is filled with excitement as you wonder whether this could possibly be your dream home. Attending an open house is a unique experience, and due to the large numbers of other interested buyers in attendance or the time restraints you've been given, the potential for missing out on that perfect forever home can increase significantly.
Looking at homes and making a decision about each is a stressful process. On one side, there's the potential for being too cautious and losing that ideal place. On the other side, there's the chance of being too keen to buy and not noticing an issue until it's too late.
While Compass real estate brokers are dedicated to empowering buyers to make the best possible decisions, there's always going to be a lot to consider as you explore a home. Your real estate broker is your best friend in navigating all the ups and downs and decisions needed during this time, but in the end, the decision to buy a home is yours and you have to be happy with it.
To make the most of your time at an open house, stick to these tips and insights below.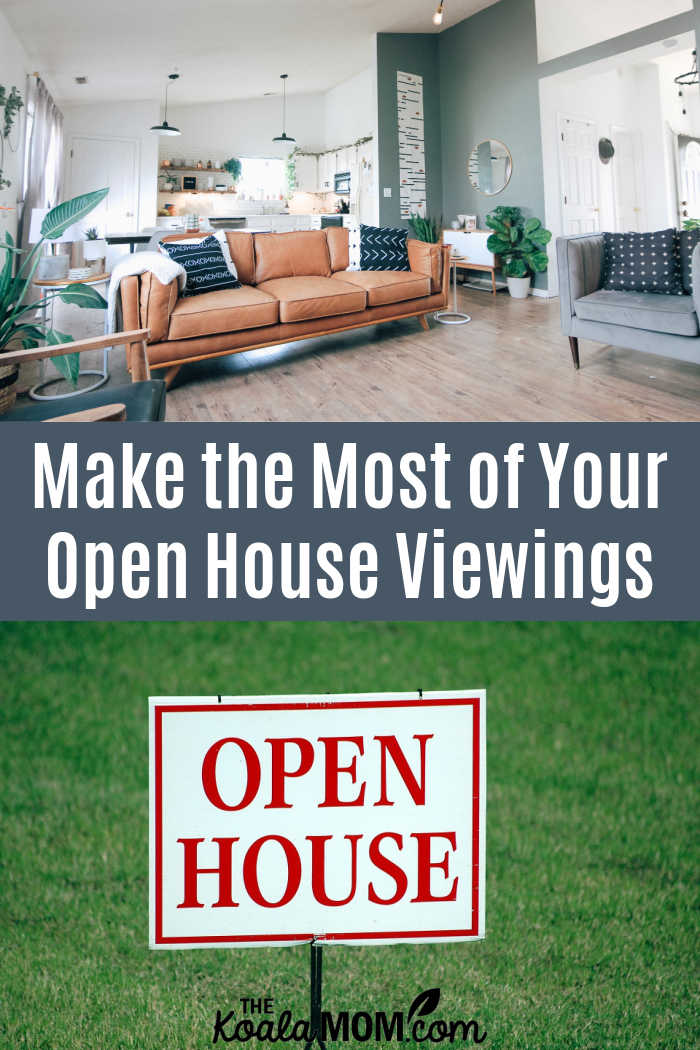 Exteriors Matter too
It's easy to forget the outside of your home. But checking the front yard and general brickwork can offer you a lot of information about how the house has been looked after over the years. Stand far away from the place and try to focus on the roofing and chimney. Does it look sturdy? Is the roof covered in moss and leaves or is it clean and dry?
What about the exterior of the home? Is the paint, stucco or brick work in good condition, or does it have cracks or flakes? Are the windows clean? Are the bushes and trees around the home trimmed or could they be problems later? Redoing the roof or exterior of a home is a huge expense that you may not be ready to take on, depending on other factors in the home.
How well the previous owners attended to the home maintenance will be a big factor in how much work or money you'll have to put into your new home. An older, well-maintained home may provide better value for you than a newer home. However, an old home that has been poorly maintained will likely just be a lot of time and money. Your realtor will likely have some tips and insight into what's worth it and what's not.
Don't be afraid to give the front door a few goes as well. Do the locks work well? Is the material of the door solid? How noisy is it when opened?
Know What to Look for in Each Room
Check doors in every room you enter. Try to make a mental note of any cracks in the walls or ceiling. Most are perfectly harmless hairline cracks, but be careful if you notice any larger ones that reside in the corners of a room.
Pay attention to the power outlets in each room, and the different types of flooring you may be working with underneath your feet. We've looked at home where the laminate was different in every single room, or the carpet was poorly installed and bunching in certain places.
Don't Forget the Fundamentals
Water pressure is a common complaint in homes. So turn the faucets in each room that has them, and check shower pressure too. Have a quick (and very safe) look at the fuse box or breaker panel. Try to find a recent inspection certificate. Ask about when the piping and wiring were last checked. Your realtor may have information about this or be able to find it out from the other realtor.
You may also want to get a professional home inspector to check these things before buying the home. For example, here in Vancouver, many homes are old enough to still have asbestos and vermiculite in the insulation and aluminum wiring. Check the date the home was built to see if it may be at risk for these environmental toxins. If the selling realtor doesn't have information about this, the home inspection may reveal what's there, and then you'll have to decide whether the added cost of abatement is worth making this place your dream home.
Space is a Significant Factor
Yes, larger spaces matter. But depending on how they've been decorated, it's usually easy to see how your furniture and items will fit within them. It's the smaller spaces that people often forget about.
It's important to check that your smaller appliances and clothes will fit into the space available. Can your everyday things find room here, or will you struggle to get everything in?
Don't Let Yourself Be Rushed
It's important to politely hold your ground and not allow yourselves to be rushed into anything. If you want a second viewing, then that's a huge indicator of a home that has potential, but may not be perfect based on what you've seen so far. Sit down with your spouse and make a list of the pros and cons of this home. You should also have a list of your "must-haves" before viewing any home; does this home meet those priority items on your list?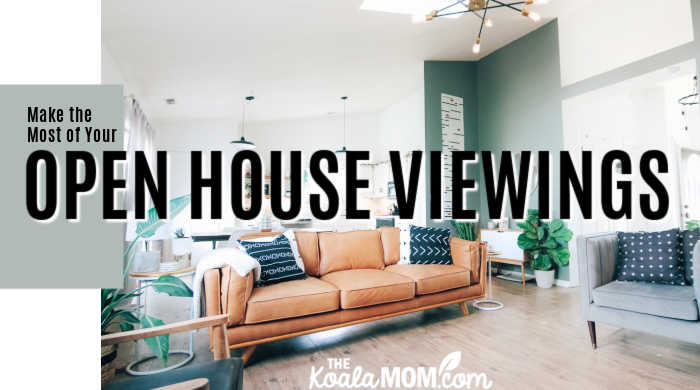 Buying a new home is a huge milestone in life. It cannot be taken lightly. Make the most of the time you're allocated, but take your own time to make that final decision too.