Gifting season is here and you want to make sure your family members know how much you care. As important as it is to find that perfect gift, picking something can be difficult, especially when it comes to your loved ones. Picking the wrong gift can send a signal of thoughtlessness or lack of interest on your part.
To help make life simpler during the gifting season, we've put together a list of the top 6 things to consider when picking gifts for family members, so that you hit the nail on the head this holiday season!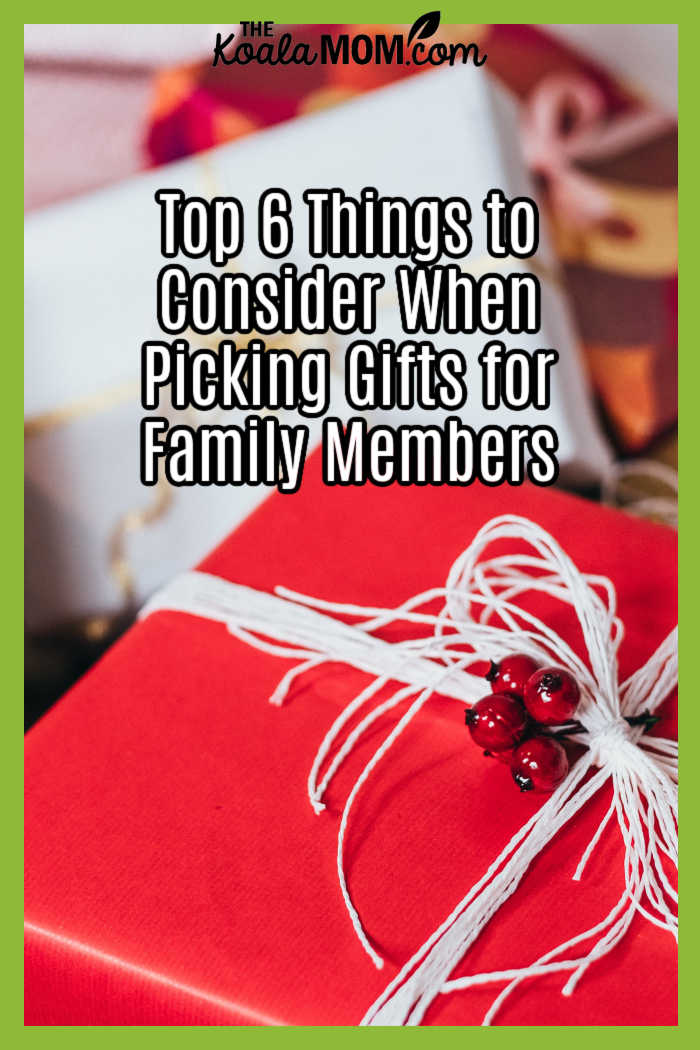 1. Think about their interests
When picking gifts for family members, it's important to consider their interests and hobbies. What do they like to do in their free time? What topics do they get most excited about when discussing them? Taking the time to think about these things can help you find a gift that truly reflects their personality and shows how much you care.
Maybe your dad is an avid golfer and would appreciate some new clubs, or maybe your sister loves to cook and would be thrilled with a gourmet cookbook. Whatever their interests may be, picking a gift that aligns with them is sure to put a smile on their face.
2. Consider getting them something personalized or custom-made
Are you struggling to come up with the perfect gift for a friend or loved one? Consider getting them something personalized or custom-made! A gift that is unique and tailored specifically to their interests is sure to make them feel special.
One idea is to consider a custom vinyl record. These can be created with any songs or recordings that hold a special meaning to the recipient, making for a thoughtful and nostalgic gift. And, at printyourvinyl.com, you can learn more about how you can actually do something like this for your loved ones. Whether it's for a birthday, anniversary, or simply as a gesture of appreciation, a custom vinyl record is a timeless and meaningful present that is sure to be treasured for years to come.
3. Put some thought into the gift
When it comes to picking gifts for family members, it can be tempting to opt for something generic off the shelf. But it's important to put some thought into the gift, as it can truly show how much you care. Take the time to consider your relative's interests, hobbies, and personality when selecting a gift.
Maybe they've been wanting to try a new hobby, or they have a favorite author whose latest book just came out. Putting effort into selecting a gift that is specific to them will show that you value their individuality and the relationship you have with them.
4. Try to find something useful that they can enjoy for years to come
Shopping for a gift for loved ones can be a daunting task, but when you find something that is not only enjoyable but also useful, it can bring an extra level of joy to both parties involved. The perfect gift should leave a lasting impression and be cherished for years to come.
Whether it's a piece of jewelry, a kitchen gadget, or a tech device, the key is finding something that aligns with the recipient's interests and lifestyle. By putting in the time and effort to find a thoughtful and functional gift, you can show your relatives just how much they mean to you while providing them with something they will appreciate and use for years to come.
5. Make sure you know their sizes in case you're buying clothing items
Are you planning on buying clothing items as gifts for your relatives? While it may seem like a thoughtful and personal gift idea, it's essential to make sure you know their sizes before making any purchases.
Nothing can be more disappointing than receiving a lovely outfit that doesn't fit correctly, and this applies to both adults and children. To get the perfect gift, consider casually asking your loved ones for their clothing sizes, or look for hints in their wardrobe.
6. If you're looking for something unique, browse online stores and boutiques
When it comes to picking gifts for family members, it can be difficult to determine what to get them that is both thoughtful and unique. Thankfully, online stores and boutique shops have a vast selection of one-of-a-kind items that are sure to make memorable gifts for your loved ones.
From handmade jewelry to personalized wall art, there are endless possibilities to choose from. Plus, shopping online allows you to narrow down your search by category, price, and even location to find the perfect family gifts.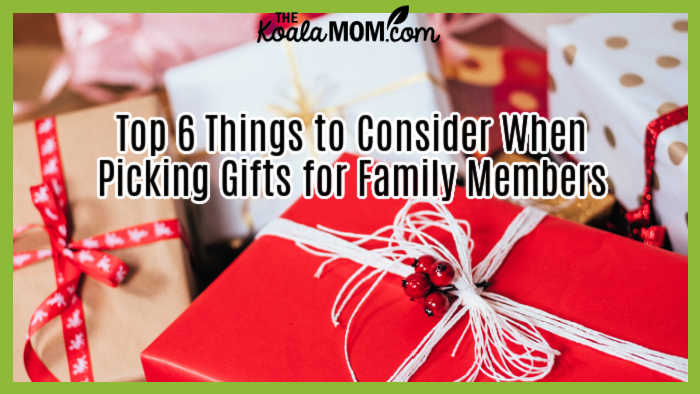 In the end, it's important to think outside of the box when searching for the perfect gift. Trying to find something that is special and unique to your loved one can be a challenge but well worth the effort. Whether you opt for a personalized, custom-made gift, or find something off the shelf that you know they'll appreciate, focus on finding something useful that will last them years to come.
Don't forget to know their sizes in case you're shopping for clothing items and browse online stores and boutiques for more exclusive finds. So go out there and get creative about gifting this holiday season! If you plan accordingly, you won't only create an unforgettable experience with your loved ones but also make their hearts smile in the process.