Are you ready to retire your old car from its service? Whether it's to make space for a new car, or just because you're done with the upkeep, selling your junk car can be an easy way to make some extra cash. However, if this is something you haven't done before, there are some things that you should keep in mind to ensure a successful sale.
From doing the necessary paperwork beforehand, communicating effectively with potential buyers, and understanding what value a scrap yard might offer—read on for 6 important tips for successfully selling your junk car.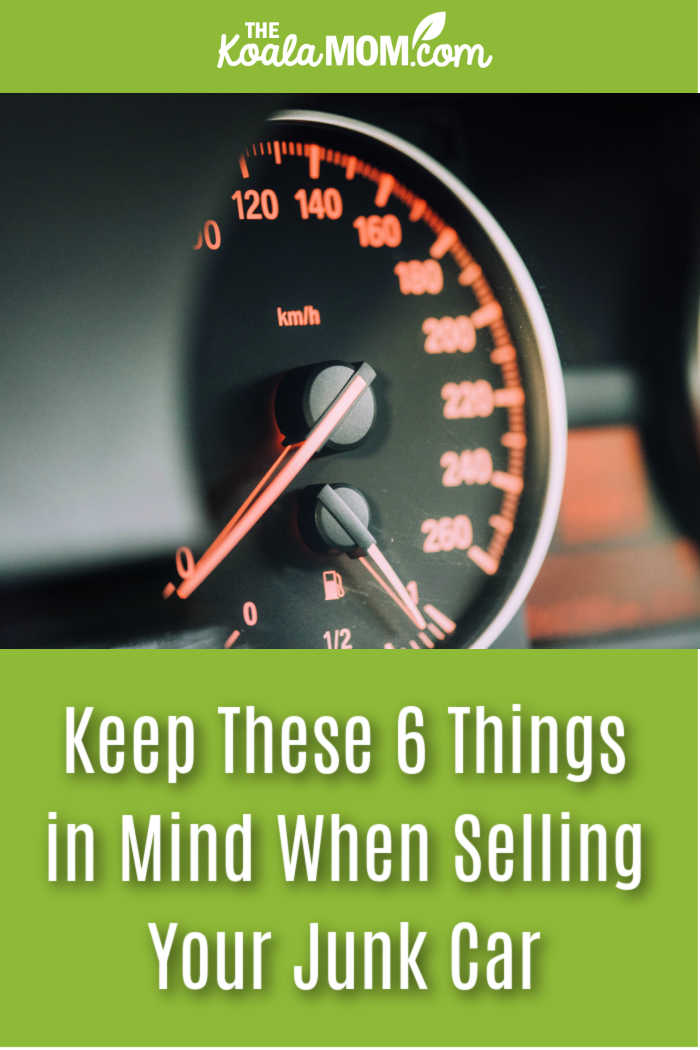 Gather all necessary documents and paperwork
Selling a car may seem like a daunting task, but it doesn't have to be. One of the most important steps in the process is gathering all necessary documents and paperwork. Make sure to have the title of the car, registration, and any maintenance or service records on hand. It's also a good idea to gather any warranties or manuals that came with the vehicle. Having all of these documents readily available will not only make the selling process smoother but will also give potential buyers peace of mind knowing they are getting a well-documented vehicle.
Get a fair market value for your vehicle
When it's time to sell your vehicle, knowing its fair market value is essential to ensure that you get the most money possible. By doing your research on platforms like this website and finding out what other similar vehicles are selling for, you can avoid pricing your car too low and losing out on potential profits. Getting a fair market value also makes it easier to negotiate with buyers and helps you avoid the stress that comes with wondering if you're selling for the right price.
It's important to do your research on the local market to get the best price possible. You may be surprised to learn that prices for junk cars can vary widely depending on factors such as the make and model, condition, and demand in your area. By taking the time to investigate what similar vehicles are being sold for in your region, you can make an informed decision about how much to ask for your car. Plus, you'll be better equipped to negotiate with potential buyers and get a fair deal.
Remove any personal items from the car
Your car is more than just a vehicle to get you from point A to point B. It's a space where you spend a significant amount of time commuting, running errands, and taking road trips. However, this space can quickly become cluttered and chaotic if you leave personal items lying around.
To maintain a clean and organized car, it's important to remove any personal items from the interior and trunk on a regular basis. Not only will it make your vehicle look neater, but it will also prevent distractions while driving and make it easier to find what you need. Plus, it's a great excuse to do some decluttering and get rid of items you no longer need.
It's also a good idea to run your vehicle through the local car wash and vacuum it well, or take it to a shop to get it cleaned and detailed. It will look best in the photos. Nobody wants to buy a vehicle with dog hair or fishy crackers on the back seat.
Have all necessary maintenance conducted prior to selling
You may also want to consider having all necessary maintenance done on your vehicle to get a better price. This includes everything from oil changes to tire rotations and brake inspections. By ensuring that your car is in top condition, you can not only ensure that it sells quickly but also fetch a higher price. After all, buyers are willing to pay more for a car that has been well-maintained. Taking the time to get your car serviced can also help you avoid any last-minute hiccups that could derail the sale.
Decide which type of sale is best for you
When it comes time to sell your vehicle, there are many options available to you. You may choose to have a private sale and handle all the negotiations yourself. It's easy to take photos of your vehicle and list it on Facebook Marketplace, craigslist, or other used websites. Alternatively, you can list your vehicle on an online auction site and let potential buyers bid on it. If your vehicle is no longer in good condition, you may decide to sell it to a junkyard.
Each option has its pros and cons, so take some time to consider which one will work best for you. A private sale may give you more control over the process, but an online auction can potentially fetch a higher price.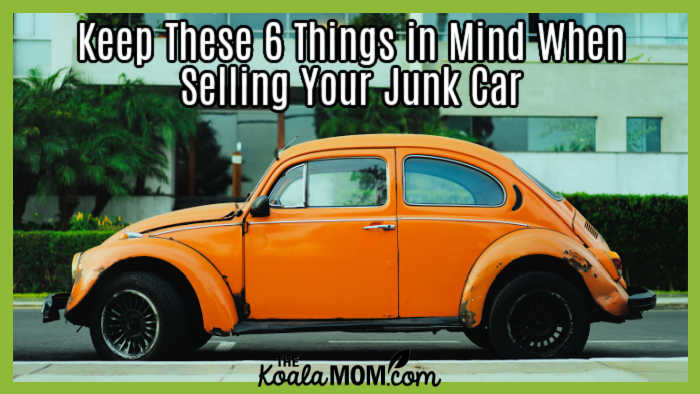 Selling your car can be a time-consuming and daunting process, but with the right research, documents, maintenance, and pricing you can make a successful transaction. Don't forget to remove any personal items from the car's interior before you make the sale. We hope our tips will help you have a smoother selling experience. Take action now to get started on gathering all the important documents needed for the transfer of ownership. A bit of work upfront will pay off when you walk away with a fair profit.