Do you want to know the critical basics of digital marketing?
In today's industrial world, digital marketing is a top priority for any organization. That's because more and more people are using technology and the internet. With good marketing tactics, your company will reach a growing audience of digital users.
That's why you have to put in the effort to learn about it fast. Do you know what it is or how to market your business digitally?
If not, then you've come to the right place. Here, we'll give you five digital marketing basics you need to know.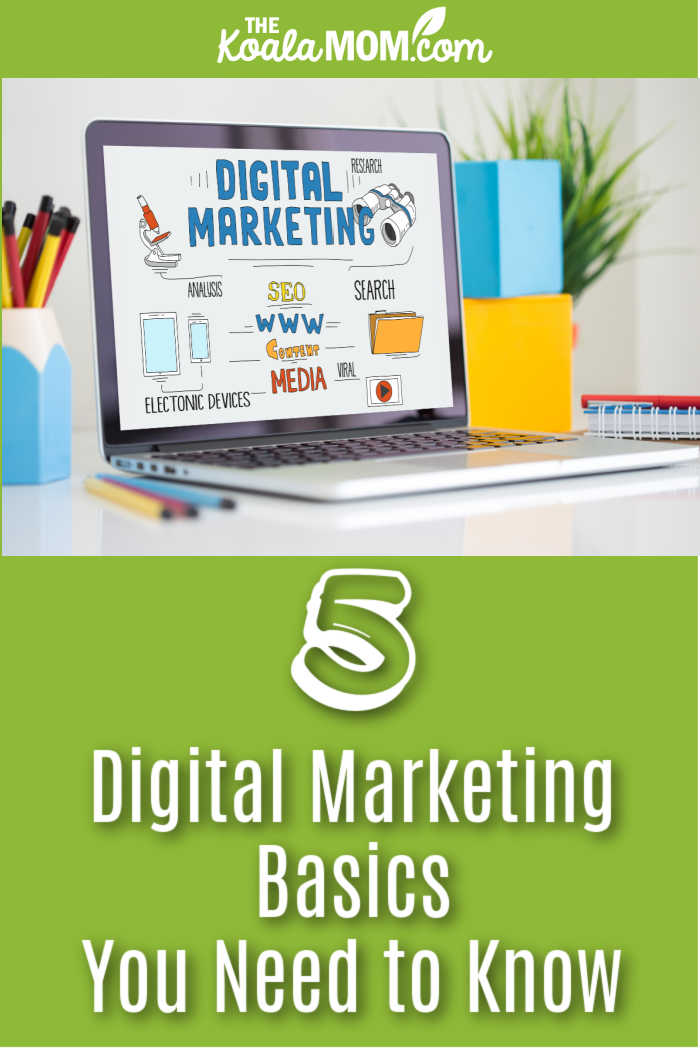 1. Content Marketing
Content marketing involves creating and distributing valuable content, such as blog posts, videos, and other forms of communication among customers. It attracts, educates, and encourages them to take action.
Through this, businesses can target and nurture leads, build trust with potential customers, and increase return on investment. Many businesses now have a "blog" section on their website, where they can share blog posts related to their products. Quality content creation and distribution are necessary for success.
It's also essential to use analytics to monitor content performance. Analytics can help determine which blog posts are most popular and which are getting customer clicks and engagement. Content marketing is an area where businesses can set themselves apart.
2. Search Engine Optimization
SEO is a set of tactics and strategies used to increase the visibility of a website or webpage in a search engine's unpaid or organic results. It helps to ensure that a site is visible and easier to find on search engine results pages. SEO aims to increase website traffic by providing that a given website appears high on the results presented by a search engine when users search for a specific term or phrase.
3. Social Media Marketing
Social media marketing involves creating attractive, interesting, and engaging content on various social media platforms, including Facebook, Instagram and Twitter. This form of marketing will develop an audience that will consider you an expert or influencer in your field. Social media marketing will help grow a more extensive following and paid social media campaigns.
Your social media activity should include organic content, such as videos, photos, texts, and conversations. You can also create infographics for your photo and text content. Check online resources of an infographic maker that can help you know how to create an infographic in no time so you can spend more time engaging with your audience.
While it can be hard to take quality photos to maintain your social media feed every day, infographics offer a quick, easy way to share information and encouragement engagement. You can offer "teasers" in the infographic and then invite readers to your website for more.
4. Search Engine Marketing
Search engine marketing leverages search engine technology to drive more website traffic, conversions, and awareness. SEM focuses on optimizing content and keywords for higher search engine rankings. When a website is optimized for search, it is more likely to appear strong in organic search results and paid search engine advertising.
The fundamentals include researching and selecting relevant keywords for a company's product or services. Then analyzing competition, running A/B tests for ad copy and landing page optimization. Search engine marketing will increase conversions and optimize the website content to create authority and trust in a targeted audience.
5. Email Marketing
This type of marketing strategy involves sending promotional emails and newsletters to an email list of potential and existing customers. Email marketing builds relationships with them and encourage the purchase of products and services.
A few basics of email marketing include list building, segmentation, email automation, content creation, and measurement. It is vital to build a targeted list of customers, as you own your email list and it's not subject to random algorithm changes as social media is. Then, segment your list for more customized messaging.
Understand the Basics of Digital Marketing
Digital marketing is an ever-changing field, but having the basics in mind can help you understand it and implement effective strategies. You need to focus on your audience, create relevant content and use the right tools to reach them.
Start by learning the basics, and you'll be well on your way to success.
If you enjoyed this article, check out the rest of my blog for more!
Photo credit: Depositphotos.