For parents, letting their child travel without them can be a difficult and emotional experience. It requires trust in the person supervising the trip, as well as faith that your child will stay safe and make smart decisions while away from home. Whether it's for a school trip, family vacation, or another excursion, it's important to adequately prepare both your child and the adult supervising them, from emotional support to obtaining a travel consent form.
Fortunately for you, we have put together a few tips to help make the transition easier and ensure that you have all the information you need to support your child and put your own mind at ease.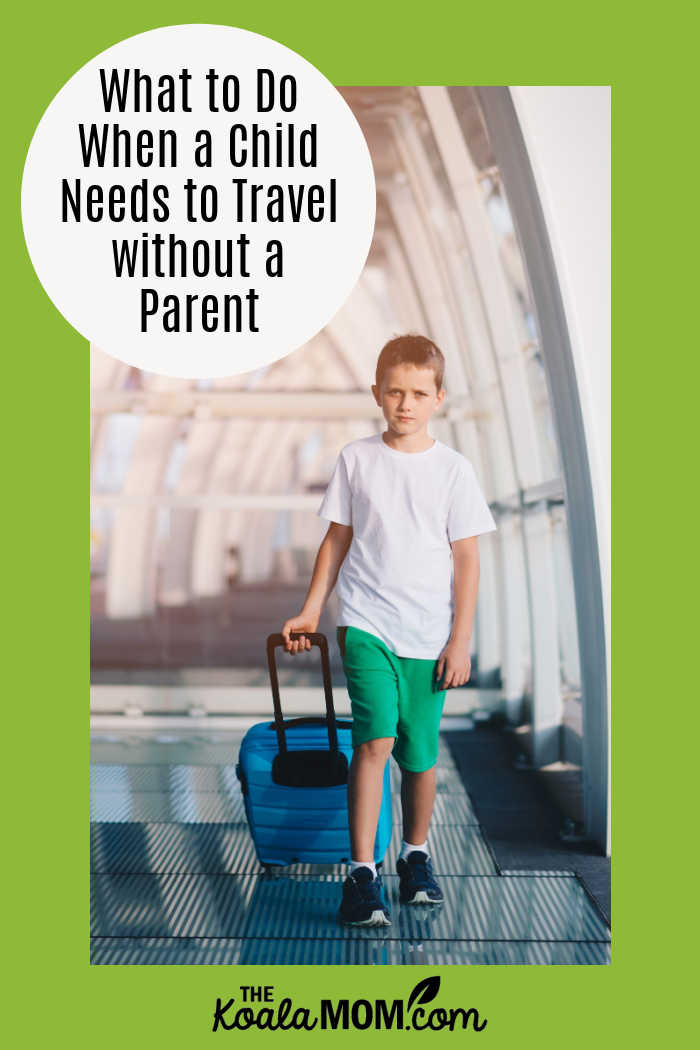 Top Tips for Children Travelling Alone
In addition to ensuring that the legal elements are in place, there are many practical and emotional steps you can take to make sure your child's travel is safe and enjoyable.
1. Research the destination
Researching any new destination ahead of time is always a good idea, as it gives both you and your child peace of mind. Take note of the local laws, customs and expectations so that your child can be prepared for what they may encounter while travelling.
Your child may be interested in reading books or watching movies about the place they'll be visiting. If their trip is for visiting family members, consider pulling out the photo albums and talking about the family they will be seeing.
2. Talk to your child ahead of time
One of the most important things you can do when your child is preparing to travel without you is to talk to them about the trip. Make sure they understand the importance of setting boundaries, abiding by the rules, and being respectful of those supervising them. It's also a good time to remind them who they should contact if something unexpected arises during their travels.
Additionally, it's important that your child knows and understands the itinerary for the trip. Make sure that they are aware of any activities planned, as well as when and where they will be staying and eating.
3. Contact the adult supervising the trip
Once you've had the conversation with your child, it's time to contact the adult who will be supervising them on the trip. You must make sure to thoroughly vet the adult before allowing them to travel with your child.
During your conversation, discuss the details of the trip, as well as any special instructions or concerns you may have. Make sure they know who to contact in case of an emergency, and ensure that they have copies of all relevant documents (such as passports or visas). It's also a good idea to exchange contact information in case either of you needs to reach the other while your child is away.
4. Stay informed during the trip
Even after they've gone, it's important that you stay informed about your child's trip. Ensure that you regularly check in with them or the adult supervising them to ensure that everything is running smoothly. It's also a good idea to take note of any changes in the itinerary or other unexpected events that may arise during their travels.
Can My Child Legally Travel Alone from Australia?
No matter how well we plan, it is always possible that something unexpected may happen. It's important to know the laws and regulations around children travelling alone, so you can be prepared if something goes wrong.
For example, in most cases, airlines leaving Australia will require a child to be a minimum of fifteen years of age before they will be able to travel unaccompanied, though this can vary depending on the airline and destination.
Some airlines may also require additional documentation, such as a signed parental consent form or a passport for the child. It's important to check with your chosen airline before booking a flight for your child to make sure that you are meeting all the necessary requirements.
A child can travel to Australia unaccompanied. However, this will depend on the country from which they are travelling and the regulations that are in place there. Generally speaking, if a child is under the age of 18, they will need to have a signed parental consent form to enter Australia, known as a Child Travel Consent Form. This is available on the Department of Home Affairs website. In addition, they must also have all crucial documents, such as their passport and visa.
Children travelling to Australia may also need to have a valid Australian visa and should be aware that if they are travelling without a parent or guardian, the Australian Government may require them to provide proof of sufficient funds for the duration of their stay.
Before your child leaves on their trip, ensure that they have the necessary paperwork and documentation to both enter and leave the country. You'll want to look up the rules and regulations for both countries (the country they are leaving and the country they are traveling to), as well as check with the airlines they will be flying with.

Travelling with children can be a daunting experience, especially when they are travelling without you. However, take the time to talk to your child and ensure that all necessary arrangements have been made. It can be an enjoyable and safe experience for everyone involved, just make sure that you have taken care of all the necessary paperwork and that you keep in contact with your child throughout the trip.
Photo credit: Depositphotos.