Traveling to Sydney, Australia, is an adventure that many will never forget. I went to and from Sydney several times in 2005 during a working holiday there and would love to someday take my children back. Not only are you surrounded by stunning views, fascinating culture, and vibrant history, but there's also a plethora of pathways to discover along the way. From plane rides and road trips to day excursions or even slightly longer cruises around the harbor, here are a few tips to ensure you travel from Sydney in comfort.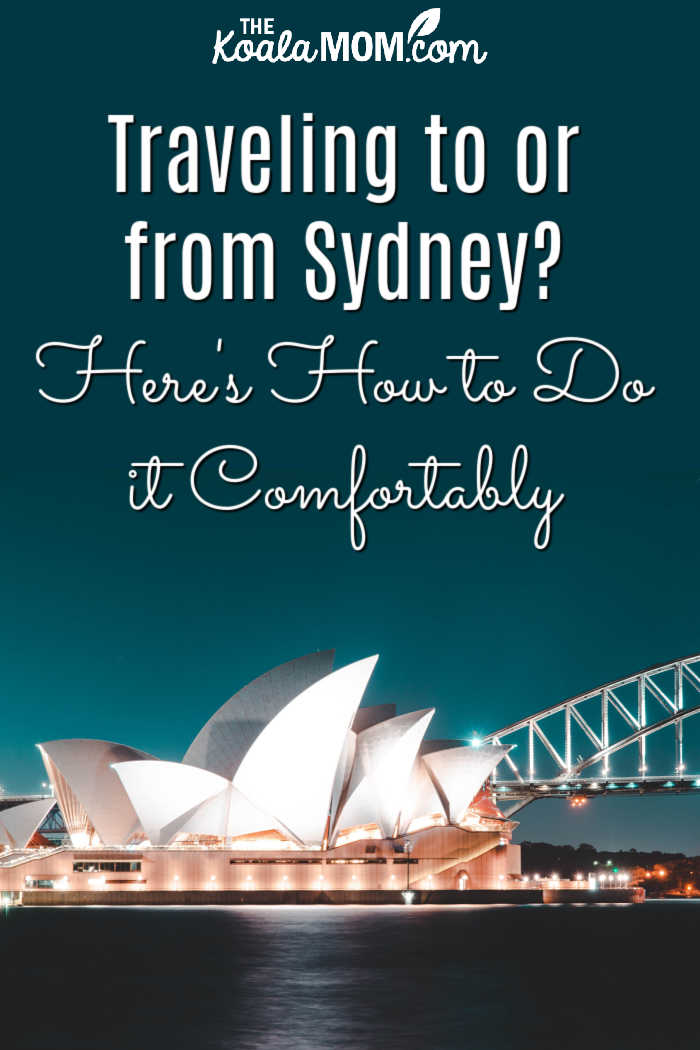 Sydney, Australia is home to 5 million people and hosts an international airport as well as bus and train stations. For many international visitors, Sydney is their first and last glimpse of Australia. Whether you plan to arrive via Sydney and explore other parts of Australia, or arrive at another city and then reach and depart from Sydney, here are some tips to help you in getting around this city.
1. Parking and Vehicle Storing
Driving is one way to arrive or depart from Sydney. Many of my fellow working holiday students purchased cheap vehicles to use during the duration of their stay in the country. You can also rent a vehicle to help get around the different parts of Sydney and venture easily to nearby attractions, such as the Blue Mountains.
If you plan to travel by car, make sure to look into parking in advance. There are lots of car parks and vehicle storage options available at the airport, which ensures a hassle-free start to your journey. You can leave your car there and jet off to Tasmania, New Zealand, or other parts of Australia.
It's also a good idea to research traffic trends ahead of time so that you can plan your route accordingly. As with any large international city, traffic can be an issue in Sydney. And don't forget that in Sydney, cars drive on the left side of the road as in the UK. You may need to give yourself extra time to adjust to this!
Additionally, storing your vehicle long-term is always a viable option, as long-term parking services can be found at various airports. If you're willing to pay a bit extra for convenience, there are even luxury car storage solutions available.
2. Travel Insurance
It's a good idea to take out travel insurance when you're going on a trip. Not only will this help protect you if something goes wrong, such as lost or delayed luggage, but it can also cover medical expenses in the event of an emergency. Be sure to read the fine print and make sure that the policy provides adequate coverage for where you'll be traveling and what activities you plan to do.
Also, consider getting additional coverage for things like rental car insurance (if applicable) or any specialized equipment that may be needed depending on your destination. Travel insurance is an important part of staying comfortable while traveling from Sydney!
3. Pack Lightly
When traveling around Sydney, it's important to pack lightly. There's no point in lugging heavy suitcases around; chances are you won't need most of the items anyway. I packed a large duffel bag for my summer there and soon ditched half its contents as it was too unwieldly and heavy to carry!
Pack items that can be layered for different weather conditions and occasions. Pack only essential items that you plan on using regularly such as toiletries, medications, and clothing. Leave any bulky items at home, like extra books or souvenirs from your previous travels. Use a good quality suitcase that can roll (if you have a car) or an ergonomic backpack that can be easily carried between hotels and transportation hubs.
Remember that winter here is summer there and vice versa. Check the weather for where you are heading and plan your packing accordingly. And remember that different parts of Australia will have different climates.
You'll thank yourself later when navigating through busy streets and airports with ease!
4. Food and Drink Preparation
It's important to take into consideration your food and drink preparation. Pack a few days' worth of snacks and meals ahead of time, so you don't have to worry about finding something on the go. If possible, bring some form of an insulated container or cooler to keep these items cold as long as possible.
Additionally, if you plan to be in remote areas away from stores and restaurants for extended periods of time, consider packing more non-perishable foods that won't require refrigeration or heating up. As for beverages, make sure to always carry enough bottled water for everyone in the car.
5. Comfort and Entertainment
When it comes to comfort, make sure that you are wearing comfortable clothes and shoes. Bring a pillow or other forms of support such as neck pillows or back cushions to ensure that your body is well supported.
Additionally, consider bringing some form of entertainment like books, playing cards, magazines, electronic devices (with headphones), etc. This will help pass the time and keep everyone in good spirits throughout the trip. It's also a great idea to make sure that your devices are fully charged before you depart.
6. Travel Documentation
Don't forget to bring along valid photo identification and your passport. Make sure that your passport is still valid for at least six months after you return from the trip, or else you may be denied entry into the country. You should also consider getting a visa depending on where you're planning to go. (I needed a student's working holiday visa while I was there.)
Some countries also require proof of sufficient funds to cover the duration of your stay, so make sure that you have all the necessary documentation before departing. While you're at it, don't forget to add a copy of your itinerary and travel documents in case you lose the originals. All these extra steps can help make sure that your journey goes as smoothly as possible.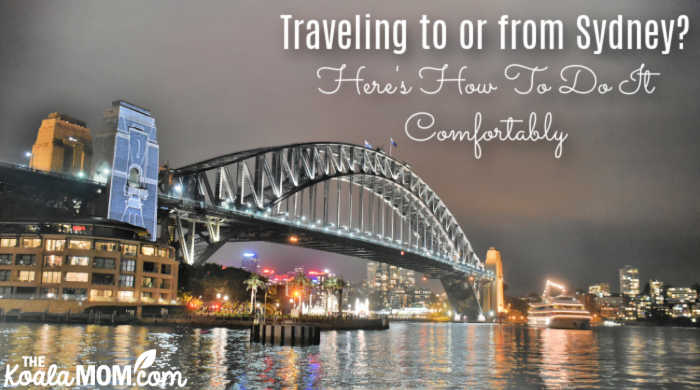 Traveling from Sydney can be a comfortable and enjoyable experience if you're properly prepared. Make sure that you have all the necessary travel documents, pack lightly, and bring along some form of entertainment. Additionally, consider taking out travel insurance before departing to help protect yourself in case something goes wrong. And don't forget the basics: comfortable clothing and enough food and water. With these steps in mind, you'll be ready to hit the road with comfort and confidence!