Do you want to help shape the next generation of young people? If the answer to that question is a firm "yes" then why not become a teacher? Teachers are responsible for molding children and teenagers into healthy, intelligent adults. Because of how important they are to society, becoming one isn't easy. You will need experience, qualifications and a good attitude.
This article will shed light on some tools and resources you can use to aid you in becoming a teacher.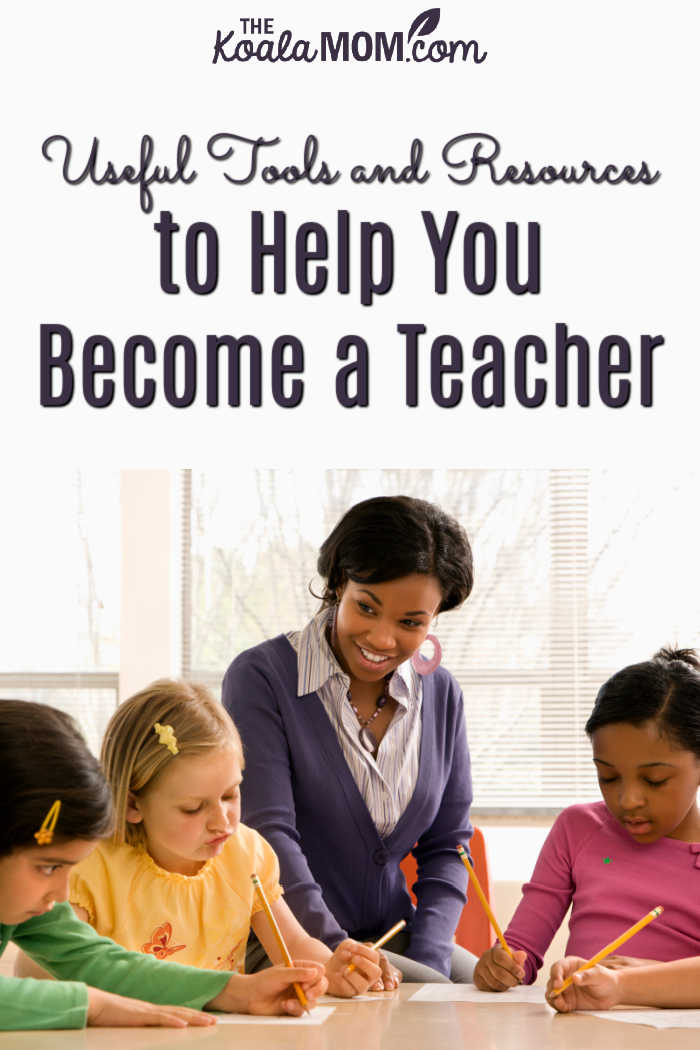 Digital Course Providers
There are qualifications required to become a teacher in most developed nations. However, they don't necessarily have to be earned at a college or university. For example, you can quite easily get a certificate IV in training and assessment online. Many other online teaching programs are also offered online, including university upgrading courses (if you need them).
When searching for a digital course provider, it's a good idea to read reviews; an organization's reviews will tell you about the quality of their courses. When reading reviews, remember it's commonplace in e-commerce for companies to buy fake reviews and publish exaggerated testimonials. You can avoid such reviews by looking on Google Review and Trust Pilot. While these sites are not 100% insulated against fake reviews, it's a lot harder to post on them. Consider asking teachers you know for recommendations if they earned their qualifications on the internet.
You'll also want to make sure to check that credentials earned from a particular digital course provider are recognized where you want to teach. Here in Canada, teaching is regulated by each province. So if you want to teach in BC, you'll want to check the BC government requirements for teachers and ensure that your courses will help you achieve the required certifications and credentials.
Online Safety Assessments
In addition to taking courses designed to help you learn the skills to become a teacher, it's also important to acquire safety accreditations. Unless you are safety trained, no school or college is going to hire you. Teachers need to know how to react in dangerous situations and must also be aware of safeguarding policies; taking online safety assessments is the easiest way to learn about these things.
It's a lot better to get these certificates before you start applying for work because truthfully, most employers will ask you to complete them before agreeing to hire you anyway. Sometimes safety certificates are a prerequisite to hiring; other times employers will just make you complete them during training.
Learning about industry safety protocols can be a good way of impressing employers and showing them that you are determined and eager to become a teacher. Not every budding candidate does complete these assignments; by completing them you'll make yourself stand out among those applying for the same job as you.
Simulated Classroom Experiences
Another type of online learning you should consider doing is participating in simulated classroom experiences. It's not easy working as a teacher. Young people can be arrogant, naïve, and hard to teach. Even if you are somebody with a very commanding presence, you'll still encounter children and teenagers who don't want to follow your rules. You need to know how to effectively discipline such individuals without making yourself look bad. Teachers have lost their jobs for going too far in disciplining students. There are strict rules regarding what you can and cannot do.
Participating in a simulated classroom experience will help you to figure out what to do under pressure. It'll also give you an idea of what it's like standing in front of a class of young people and speaking. If you have not got much experience in public speaking then it's even more important to participate in these simulations. In all truth, if you appear weak and timid in front of your students they'll begin taking advantage of you. A commanding presence is something that can get students to respect you. Learning how to become more commanding is something that can be done by participating in simulations.
Defining Area of Expertise
Why do you want to become a teacher? More importantly, what do you want to teach? Unless you can answer these questions nobody's going to hire you. The latter is the most important as if you do not have a defined area of expertise or interest then you won't be able to find a job you're comfortable with.
If there is a subject you are very passionate about then that's the area you should gravitate towards. Don't make the mistake of thinking you can apply to teach a subject you are not an expert in; students will see right through you.
If you do not have a specific area of interest, then before you start applying for jobs you might want to consider taking an online course or two in an area you want to teach like history or English. You do not usually need a qualification in the subject you want to teach although having one will help.
You can earn an online qualification instead of going to college or university to get one; going to college or university can take years, not to mention these kinds of courses can be obscenely expensive. Finding your area of expertise will make you a much more beneficial asset to schools. It'll also make you more confident.
Finding Work Online
When you are ready to start applying for jobs you'll be pleased to know that you can apply online. You do not have to visit schools in your area and hand out your resume. Finding work online has never been easier, thanks to the multitude of hiring services available online; you may want to sign a contract with a specific hiring service and agree to let them find work for you. Such agencies can be a good way of finding employment. You usually have to pay them for their services but they nearly always deliver positive results.
You may also be able to find online jobs that allow you to work from home. For example, you could earn a TESOL certification and teach English online. You could be a subject-area tutor. Or you could be a full-time online teacher. Again, there are numerous possibilities (and not all them require a four-year teaching degree!) so consider what sort of work you want to do before embarking on becoming a teacher.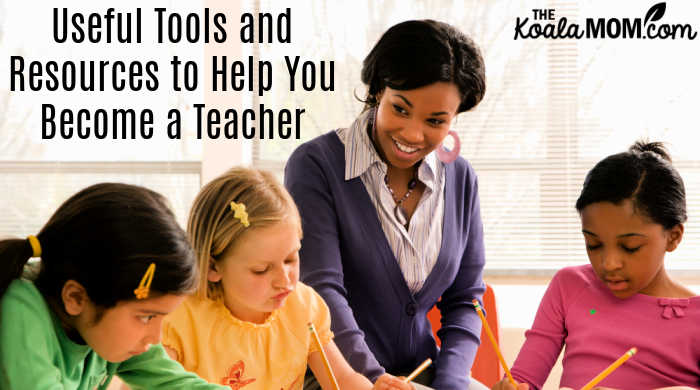 Teaching is one of the most rewarding things you can do. You will singly be responsible for the development and education of hundreds of young people. You no longer have to attend a college or university to become a teacher; you can get all the qualifications you need online.
Photo credit: Depositphotos.