Covering a territory of over 9.6 million square kilometres, China is the fourth largest country and the most populated country in the world, with a population of over 1.4 billion people. Although the Chinese population is proud of its rich culture, history and language that goes back thousands of years, it is estimated that over 400 million locals are studying English, a compulsory subject at school. Despite this, only around 1% of the population in mainland China can be considered fluent.
Nicknamed "the world's biggest manufacturer," China is an economic powerhouse that conducts business with countries worldwide, while English is the lingua franca for all international business transactions. Therefore, it is only natural for Chinese businesspeople to invest time and effort in developing their English language skills.
Because of this, the demand for teachers of English as a foreign language (TEFL) in China is in constant growth. Whether you are an existing TEFL teacher looking for a new teaching destination abroad or you are considering a career change, you will find a lot of useful information here on Teaching English in China: The Ultimate Guide.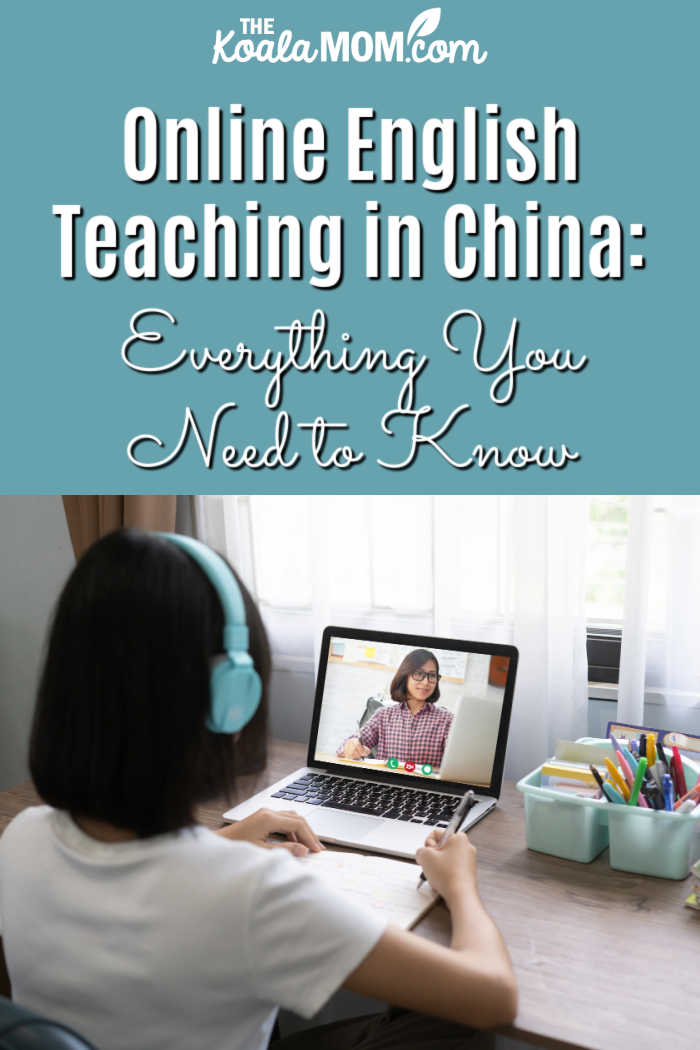 Teaching English in China
When it comes to teaching English in China, you can either teach face-to-face in a classroom environment or online, as long as you hold a Z-Visa.
In order to apply for your Z-Visa, you must meet specific requirements:
You must be a passport holder from countries such as the UK, Ireland, South Africa, Australia, New Zealand, the USA, and Canada;
You must be no older than 55 and 60 for female and male applicants respectively;
You must pass a medical exam and your criminal background check should be clean;
You must support your application with a letter of invitation to work from your future employer in China;
You must hold at least a bachelor's degree;
Your English proficiency should be native or native-level;
Although a TEFL qualification is not required for the application process, having a 120-hour TEFL certificate will make it easier for you to find a job in a state school or one of the many private language schools dotted across the country. Taking online courses yourself can help you not only improve your skills and qualifications but also help you learn to better teach online.
This introductory TEFL qualification will allow you to start your teaching career with confidence, as it will help you gain English language knowledge and develop your teaching skills. Furthermore, it will show your potential employers that you are a dedicated and committed professional.
Living in China
China is organized in 26 provinces which have different cultures, languages, and cooking traditions. There are over 660 ultra modern cities: 90 of those host over 1 million inhabitants each. With so much variety, choosing where to live can be daunting. Let's see if you can find some inspiration from the locations suggested here:
If you are looking for a relaxed and peaceful environment, Hangzhou and Nanjing could be right up your street. They are beautiful cities set in tranquil locations by the lake and offer a slower pace of life, despite their 10 million inhabitants.
On the other hand, if you have your heart set on living in a megalopolis, Shanghai and Beijing could be your best choice. Each of these cities are busy with over 20 million people living there, and life is fast-paced. They are international cities with many expat communities that can help you settle in.
If you are a history buff and are interested in learning more about Chinese culture, Xi'an would be ideal for you. There, you can visit the Terracotta Warriors Museum, which is a UNESCO World Heritage site.
Online teaching
Teaching online can give you flexibility and freedom to work from home while chasing kids, traveling, or pursuing other goals. Online lessons are also quite convenient for the students; my daughter is learning Spanish online and really enjoys the experience, as she simply logs on once a week for her half hour lesson. Online lessons also open up the possibility of more teachers — for example, it allows students in China to connect with native English speakers in English-speaking countries such as Canada and the US.
However, there are few yet crucial differences between teaching online and in the classroom.
When you teach online, it is important to choose your equipment carefully and to look after it. You'll need a laptop with considerable memory space and up-to-date software. A high quality headset can be handy to keep you focused and avoid distractions from external noise. A pen drive is useful for those popular lessons to use at the last minute when all else fails.
Find a well-lit and quiet space where you live that can be dedicated to your online lessons. Natural light would be ideal, but it's not necessary — a carefully placed lamp can be just as good. Don't forget to check your internet connection: it should be stable, reliable, and fast.
When starting off teaching online, relying on the support of established online schools can be vital for the success of your new career. It will be easier for students to find you and they will be more likely to work with a teacher at an established, reputable school. The school will also be able to handle the billing, so you won't have to worry about chasing down students for payments.
Online schools are all different from one another, so it's important you choose the one that best suits your needs. They will find students for you, sort out your timetable, collect and issue payments, and often provide you with lesson plans and materials ready for you to use. Some of these platforms allow you to set your own  hourly fee, while others will set it for you. Some require their teachers to hold a degree, or to have previous experience, or to be native speakers — check their teaching requirements before you apply.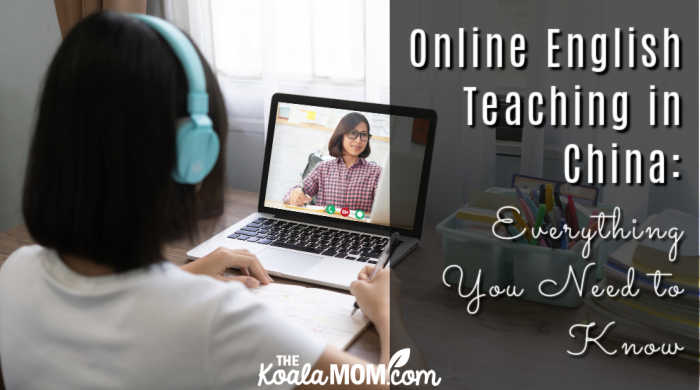 China is a country full of surprises. Whether you're teaching online or in China, you'll experience a myriad of cultures and learn new traditions. You will also be able to start a new fulfilling and exciting career path that will allow you to meet interesting people. In a nutshell, China will offer you the opportunity to live a real-life adventure.
Photo credit: Depositphotos.