Finding out that the next book in a series you're reading is now available is like having a birthday. At least that's how I felt when Antony Barone Kolenc emailed me to say that his latest book was out. The Merchant's Curse is the fourth volume in the Harwood Mysteries and follows Xan on his latest adventures in Lincoln, England. Life is never dull for this merchant's apprentice in the Middle Ages. Once again, Xan must solve a mystery before it's too late…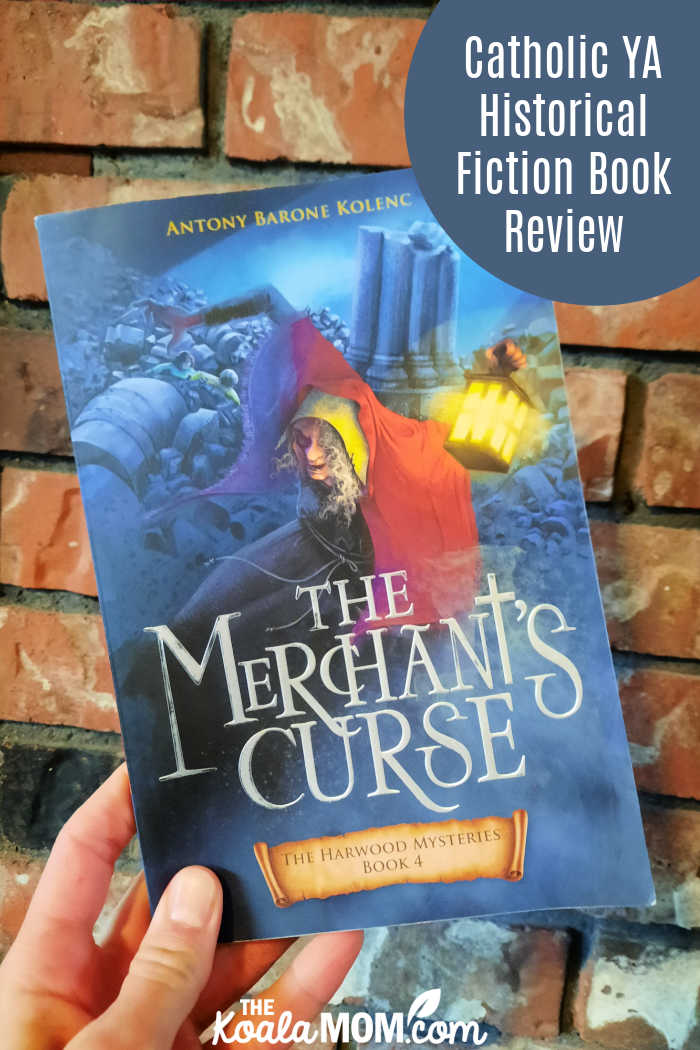 I received this book for review courtesy of the author; all opinions expressed remain my own. This post contains affiliate links; as an Amazon associate, I earn from qualifying purchases.
The Harwood Mysteries
We first met Xan in Shadow in the Dark. When bandits attack his village, he loses his family, his home, and his memories. He finds a new home and new friends at the local abbey, where he also discovers a mystery: a shadow lurking in the dark. As Xan tries to find out who he is, he also sets out to discover what the Shadow is—and what his own purpose is.
Xan's story continues in The Haunted Cathedral. The abbot sends Xan to Lincoln to find his long-lost uncle. With him travels his friend Brother Andrew and also the bandit Carlo, to be tried in the courts at Lincoln. As Xan searches for his uncle and struggles with forgiving Carlo, he discovers strange noises and happenings at the cathedral. Is there really a ghost haunting the church?
In The Fire of Eden, Xan tries to discover who has taken a priceless ruby. To solve this mystery, he must work with his old enemy, John. An orphan like Xan, John was blinded by an accident. Do the two boys have a chance at friendship and at finding the ruby?
The Merchant's Curse
Living in Lincoln as his merchant uncle's apprentice, Xan still sometimes questions his purpose. His friend Lucy has answered God's calling on her life by joining the convent. He longs for her certainty about his own future as he writes letters to her and to Brother Andrew. When Brother Andrew sends Xan a copy of Ecclesiastes, Xan reads it faithfully and attempts to apply its lessons to his own life.
It's not hard to see the need for wisdom as he tries to get along with his uncle's partners, the easy-going Godric and the arrogant young Nigel. When the three of them go on an errand together, they encounter an old woman feared to be a witch. Angered by Nigel's taunting, the witch curses Godric. The very next day, Godric falls ill and nothing the doctor or priest does helps him feel any better.
Xan sets out to find out more about the witch and what can cure Godric's illness. His young friend Simon helps him, even as Simon's older sister Christina continues to scorn them and to pursue Nigel. Xan fears that Nigel's allegiance to King Henry's rebellious son will endanger all of them. He also worries about the thugs hanging around his uncle's store. Those thugs work for the harsh Master, but his uncle's debt to the Master has been paid—hasn't it?
It will take all of Xan's quick-thinking sleuthing to uncover the twisting threads of this mystery… before the witch's curse ends Godric's life and with it, his uncle's merchant business.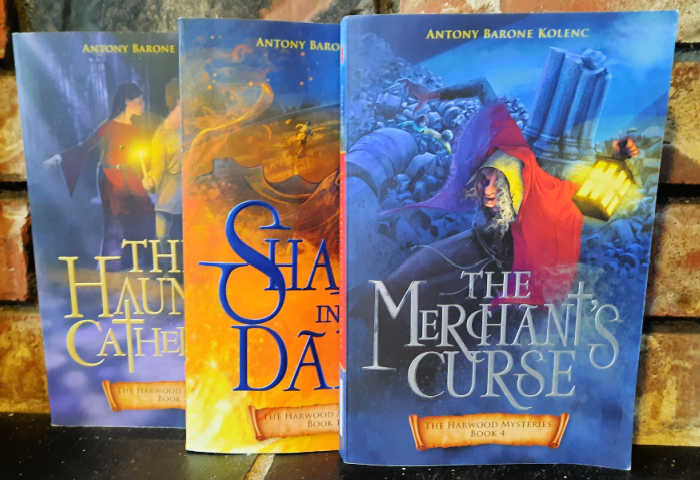 A Fast-paced YA Novel
Once again, Anthony Barone Kolenc has spun a fast-paced story that takes readers running with Xan from one end of Lincoln to the other. I have thoroughly enjoyed the way Anthony weaves faith, history and fun together through this entire series. Xan is a completely relatable character as he worries about his uncle's business, tries to sort out his feelings for Christina, attempts to apply his faith to his own life, and faces yet another mystery to solve.
I finally had the chance to write a story that explores the themes of my most beloved Old Testament book: Ecclesiastes. … This is my favourite book in The Harwood Mysteries thus far because it brings together so many suspenseful and spooky elements while also hitting on a fascinating piece of English history and building in a bit of sweet romance, too. ~ Anthony
For tweens and teens who may be new to historical fiction, Anthony includes a note at the start of The Merchant's Curse on "how to read historical fiction." This series provides an excellent introduction to historical fiction for young readers, as Anthony makes history both interesting and accessible. Readers learn about life in the Middle Ages, from superstitions about witches and how trade happens, to the ways that religious life was more prominent then than it is now.
Maps of Xan's world and Lincoln help readers place themselves in the novel as Xan moves around. The Merchant's Curse happens entirely in Lincoln in the time of King Henry II. An author's historical note at the end of the novel explains more about the facts presented in the story, including why Christina and Lucy would be choosing their paths in life when they are only 12 and 14 years old. There's also a glossary of terms readers may be unfamiliar with.
If your kids are already fans of The Harwood Mysteries, they'll love this latest installment. If they haven't yet met Xan, Anthony does provide some background for what happens in previous books so you could jump in with this story. For example, we somehow don't have The Fire of Eden but I still enjoyed this novel (and now want to go back and find out what happens between John and Xan!). I'm pretty sure you'll love Xan just as much as we do and want all four books!
More about the Author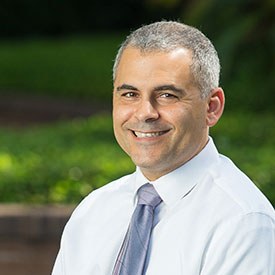 Antony Barone Kolenc retired as a Lieutenant Colonel from the U.S. Air Force Judge Advocate General's Corps after 21 years of military service. He is a law professor who teaches courses on constitutional and military law and has been published in numerous journals and magazines. He speaks at legal, writing, and home education events and writes Catholic YA novels. He and his wife have raised five children and have three grandchildren.
Visit the Harwood Mysteries website for free literary, faith and book club companions for all four novels. The Merchant's Curse is available from Loyola Press, Amazon, and your favourite Catholic bookstore.