"Our daughters are the most precious of our treasures, the dearest possessions of our homes, and the objects of our most watchful love," says the famous poet Margaret E. Sangster. Perhaps this quote perfectly captures what most parents feel about their girls. Whether they're small children or all grown up with kids of their own, daughters hold an exceptional and irreplaceable spot in the hearts of their moms and dads.
If you have daughters, you probably share the same feelings. You love them so much that you want to give them the best of everything—including holiday gifts. Unfortunately, finding the perfect gift is not as easy as it was when they were little and all they needed to be happy was toys. If your daughters are young adults or older, you may need to exert more effort to find items they'll love.
From clothes and accessories to gadgets and hobby kits, this piece will give you several holiday gift ideas for your beloved daughters.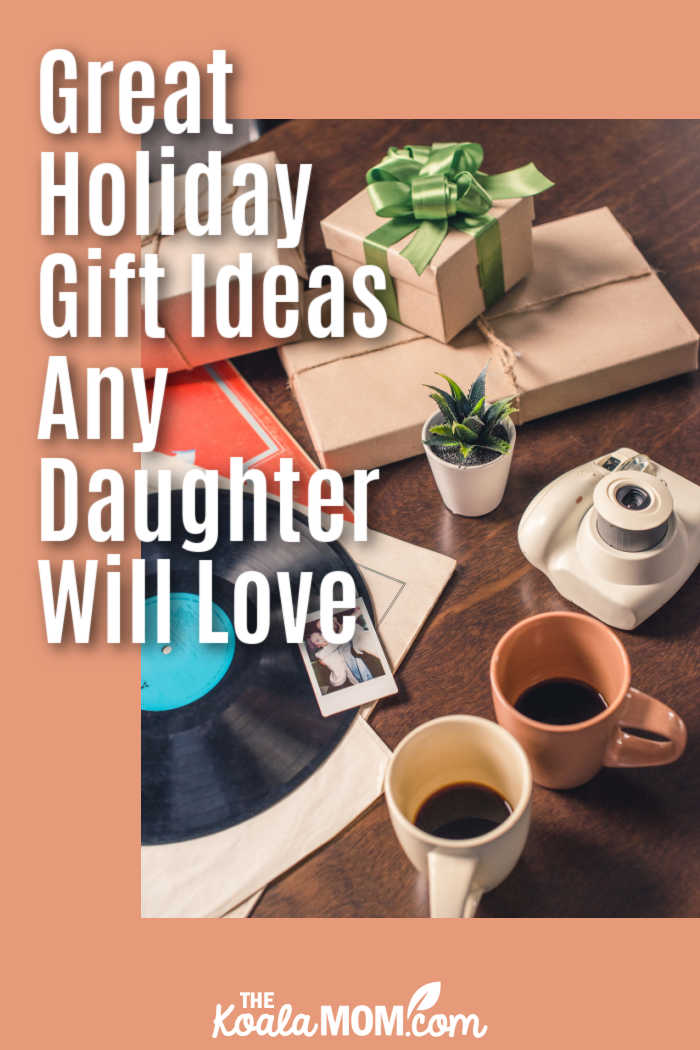 Wardrobe Staples
Wardrobe staples are some of the best holiday gifts you can give your daughters. Sure, they may have plenty of clothes already, but they'll probably find classic, timeless, and versatile pieces pretty irresistible. And who knows? Maybe they need a wardrobe update, which will make your gift even more meaningful.
Consider giving them a set of staples from head to toe. You can shop tights, a crisp white button-down shirt, a sweater, a pair of black loafers, and stylish oversized sunglasses, as these pieces work well regardless of the season and occasion. Remember to purchase high-quality items to ensure they'll last for many years.
Another idea is to order a custom t-shirt based on your daughter's favourite movie, book, or current interest. You can choose the style and colour of shirt, then upload your own text and logo or design. Maybe your daughter has a favourite book or movie quote she loves repeating. If she enjoys sketching, maybe she'd like to rock a shirt with one of her own sketches on it. With a custom t-shirt, you can be creative!
Spa Supplies
Because dealing with stress is often a part of everyday life, why don't you give your daughters something that can help them de-stress and relax after a hectic day, such as a spa date with you or a facial massage roller? This tool can ease tension and offer a calming sensation as it glides over and massages the facial muscles. And what's more, some studies show that using a facial massage roller can significantly improve skin blood flow and vascular dilation response. Such improvements can translate to numerous beauty benefits, such as softer, younger, and more radiant-looking skin.
Instant Camera
Giving each of your daughters an instant camera is like handing them a magical device that captures memories and beautiful moments. Unlike any smartphone or digital camera, instant cameras use a developing film and print out a physical photograph within seconds of the photo being taken. Your daughters can hold the images, write notes on them, or paste them in their journals or mood boards instead of merely looking at them from a screen. Imagine all the fun they'll have taking photos and gushing and laughing at the pictures they've captured.
Personalized Journals
This holiday season, you can also give your daughter personalized journals. Find stationery in colors and designs they like and have the supplier inscribe their pet names to make them one-of-a-kind.
When you give your girls customized journals, you are providing them with so much more than a worthwhile hobby. You're essentially handing them a powerful tool to protect their mental well-being. Journaling about a stressful experience is an effective way to ease signs of depression, anxiety, and hostility. Besides providing them with a way to cope with struggles, having a journal can also help your daughters record beautiful moments and keep track of life goals.
Fresh Flowers
Before you dismiss the idea of giving your daughters bouquets of lovely fresh flowers, it may interest you to know that beautiful blooms have been scientifically proven to induce positive emotions. Receiving flowers makes people happy, and this feeling lingers for days. So, if you haven't tried giving your daughters roses, lilies, or tulips as gifts, this season is the best time to start. Order early and have them delivered with a handwritten note from you to make your presents extra memorable.
Aside from store-bought flowers, you may also consider gifting birth month flower grow kits. Let your girls enjoy the process of collaborating with Mother Nature in nurturing flowers from seed to full bloom.
Dainty Diamond Bracelets
If you can afford to splurge, consider giving your girls dainty diamond bracelets for the holidays. Diamonds are luxurious and valuable—the perfect gem to represent how much your daughters mean to you. They can use them to elevate their look on special occasions. Most importantly, they can also pass these jewelry pieces down to their own children as they tell them stories about you. Wouldn't that be heartwarming?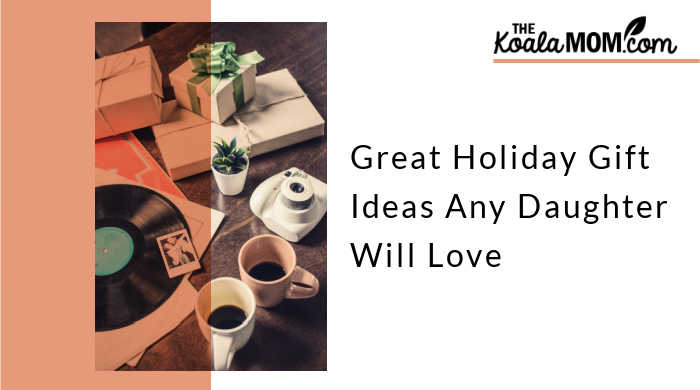 Whether you have daughters who are teens, college students, or professionals, there's a great chance they'll be happy and excited to receive any of the gift ideas above. After all, they're practical and interesting, plus they help communicate how much your daughters mean to you. So, keep these ideas in mind as you create your holiday gift list this year, and make sure to wrap your presents beautifully and neatly to make them even more special.