If you're like most people, you probably have a few possessions just taking up space and gathering dust. You may not even use them anymore, but they still occupy valuable storage space in your home. Why not declutter that space and put those unused possessions to good use? That's right – you can make money from your stuff when you consider the right ideas. Here's how.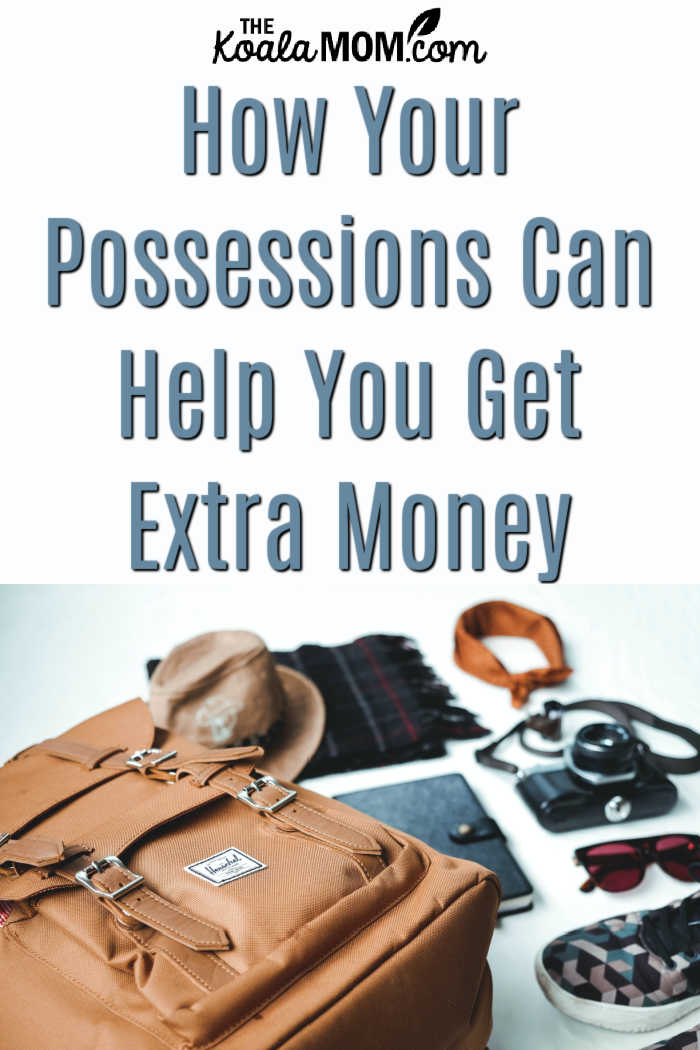 Take Pictures and Sell Online
Start by taking great pictures of your items and trying to list them online. This is especially effective if you have unique or high-quality items. There are several ways to do this, such as by selling them on eBay. If you have collectibles or other items that would do well on auction, then selling them on eBay is a great option. Create an account, take some good pictures, and write an enticing description.
No matter what platform you choose to sell your items on, good quality pictures will help ensure a sale. Take multiple pictures of your item from different angles, without anything distracting in the background. Good lighting is also essential so potential buyers can see what they're getting. Be sure to write an engaging description that will capture people's attention. If you are selling furniture or similar items, you should also share any measurements.
Take a Loan
Some luxury items, such as jewellry, musical instruments, and antiques, can be used as security for a loan. You can usually get a loan based on the item's value and don't have to part with it permanently. This is an excellent option if you need money quickly and you're confident that you can repay the loan promptly.
Just be sure to do your research before going this route. You should be familiar with the value of your item and only borrow what you're confident you can repay. You want to avoid losing your belongings permanently just for a quick loan.
When looking for a pawn shop or other lender, shop for the best rates and terms. Also, get everything in writing so there is no confusion or uncertainty later. For example, when taking a Maxferd Jewelry and Loan, understand all the requirements for qualifying for the loan and getting your jewelry back. Go through the website of your target pawn shop and get all the details. Look also at reviews to get an idea of the company's reputation.
In case you think that your credit won't allow you to take out a loan, don't worry. You can easily find loans online without bank account information required, meaning you can still get the quick cash you need without having to provide traditional banking information. These quick aids are perfect for emergencies and can help you get by until your next paycheck.
Sell Items Locally
This can be at the flea market, a garage sale, or even online on platforms like Craigslist. You can get rid of anything locally – from clothes and furniture to electronics and toys. This is an excellent option if you want to get rid of your stuff quickly since you don't have to worry about shipping anything anywhere.
Just be sure to price your items competitively and be prepared to haggle a bit. Browse the website a bit to see what other items similar to yours are being listed for. You may not get top dollar for everything you're selling, but you can still make some decent money – especially if you have a lot of things to get rid of.
You may also be able to find local consignment stores that will handle the sales for you. Expect to get less for your items as the store will take a cut of the price (ask what the cut is before agreeing to consign any items). If you don't have time to sell items yourself or don't want to deal with the haggling, this can be a good option. For example, if you have numerous nearly new baby clothes or items, find a local secondhand baby store that will sell it all for you.
Rent Them Out
This is an excellent option if you have items that people always need but may not necessarily want to buy outright – such as tools, party supplies, or even extra furniture. You can list your items on sites like RentNotBuy or Zilok, and people in your area can rent them from you for a fee.
This is a great way to make extra money without having to part with your belongings permanently. Plus, it's a good option if you want to keep using your stuff but make a little bit of money on the side.
The trick is knowing what people want to rent and are willing to pay for. Tools, party supplies, furniture, and even extra space in your home are all potential money-makers. Do some research to see what's popular in your area, and then list your items accordingly.
Sell Them for Scrap
If you have items that are no longer usable – such as old electronics, broken jewelry, or even just pieces of metal – you can sell them for scrap. Several companies will buy your scrap metal, and some will even come to you to pick it up. This is an excellent option if you have a lot of scrap metal to get rid of and you want to make some quick money.
Just be sure to research and find a reputable company that will give you a fair price for your scrap. There are a lot of companies out there that will try to lowball you, so it's crucial to find one that you can trust.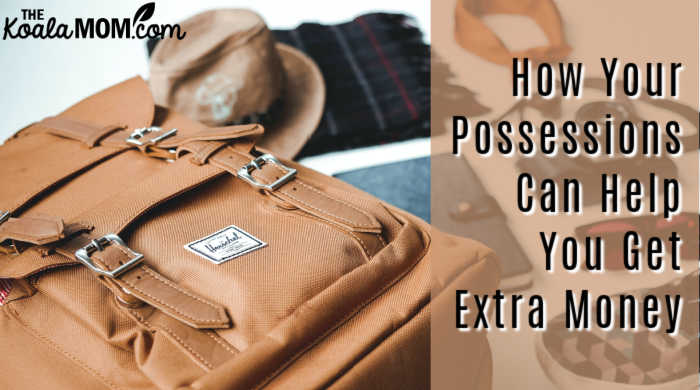 There are several ways to make extra money by selling your belongings. Just be sure to research and find the option that best suits your needs. And, as with anything else, be sure to get everything in writing. Whatever you do, don't let your stuff sit around gathering dust. Put it to use and make some extra money.