Renovating and decorating one's home can be an inspirational and creative endeavor. However, given the fact that there are so many home items on sale in stores, it may sometimes be difficult to find a good quality-price balance in furniture and other home elements. However, with good organization, planning, and a few tips, you can cut costs while designing your home and find quality and unique furniture to complete the renovation of your home.
To that end, we have made a list of tips on how to find high-quality and unique furniture for your next home renovation project!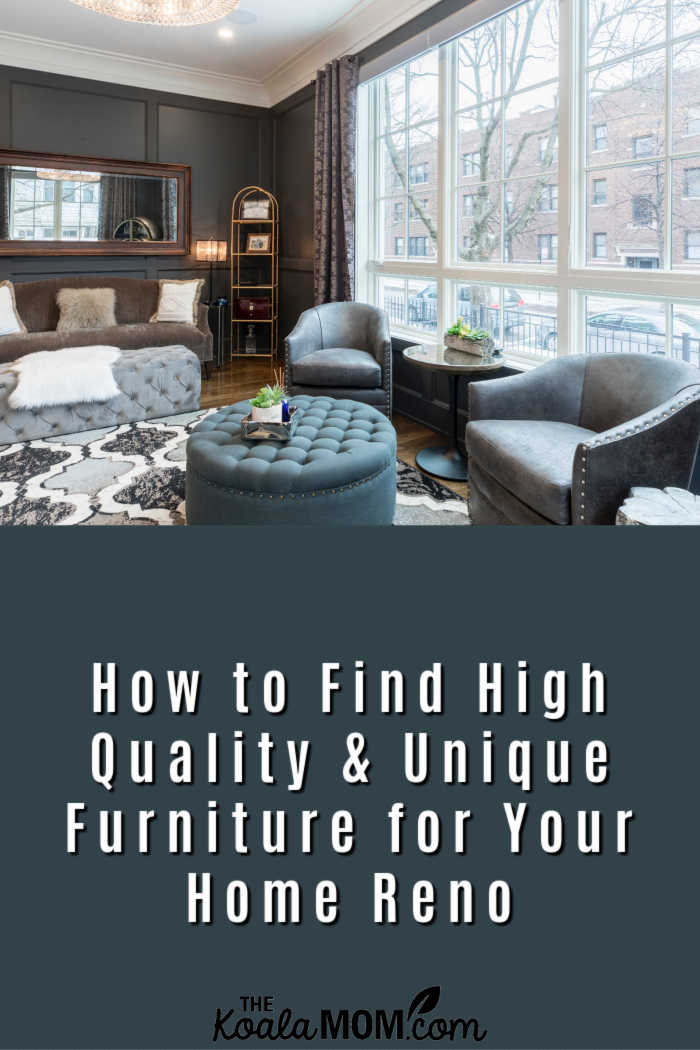 Plan out your home's renovation first
It frequently occurs that people set unrealistic goals for themselves during the planning phase and simultaneously set a budget that is too low in an effort to save money on home renovation and décor. We urge you to thoroughly examine the costs associated with plastering, furniture, painting, carpentry, white goods, as well as any other items that you want to use to decorate an apartment or house before establishing the budget for home décor.
You can more easily plan by knowing the costs of the services and home renovation products available on the market. This will also help you establish your budget. You'll see clearly what you can afford and what you can't. You will have a clear understanding of what you can and cannot afford, allowing you to begin decorating your house with reasonable expectations and a budget right away!
Consult the Internet and magazines for inspiration
Even if you want to design your house in a completely own aesthetic, you need first get familiar with common decorating trends. These trending concepts can provide you with full stylistic solutions as well as inspire you to create your own concepts. Hence, numerous and widely represented in popular culture, as well as in a variety of items in both conventional print media and contemporary online publications and platforms, is the community of admirers of lovely interiors.
For someone starting the interior design process, the Internet and interior magazines can be a great source of inspiration. These magazines also provide great offers in terms of furniture and other home elements. If you are looking for modern and contemporary styles, you can check out Homes Direct 365 as they provide great furniture offers and a proper quality-price balance. Therefore, by virtue of the Internet and magazines, you can find great places to get quality and unique furniture for your next renovation!
High-quality furniture
The furniture you buy to furnish the interior of your apartment or home shouldn't be the cheapest; rather, it should be of the best quality. This is not only for aesthetics but for other reasons too. First, once you get high-quality furniture, not only will it make your home look better, but it will also provide you with coziness and comfort.
On top of that, by buying high-quality furniture, you may well save money as you won't have to repair or get a new one for years to come. This way, high-quality furniture guarantees you a saving of both money and time. Therefore, although it may not seem like it at first, this is really a more economical option for decorating your house.
Consider the price
Quality furniture doesn't have to be much more expensive because it will endure much longer than inferior furniture. So make an effort to find furniture that is both inexpensive and of the finest quality. The stool you sit on to stretch your legs does not necessarily need to be of the highest quality, but the bed you will sleep on every night demands high quality as this impacts the quality of your sleep and energy, so pay attention while choosing one.
Reconsider the potential of your current furniture
Your present furniture may have the potential of being unique furniture. In addition to purchasing brand-new, high-quality furniture, you may also restore your existing furniture to usable, more unique, and better shape, particularly if those pieces are already of high caliber and durability.
After a quick upholstering, a damaged, old, and dirty couch will look dramatically different! What's more, you can add your own touches and make it unique and personalized! The best part is that there are so many options available for colors, patterns, and materials that you can entirely transform an apartment using pre-existing furniture while still doing it on a budget. Indeed, it is another excellent way to update your furniture and transform the look of your house.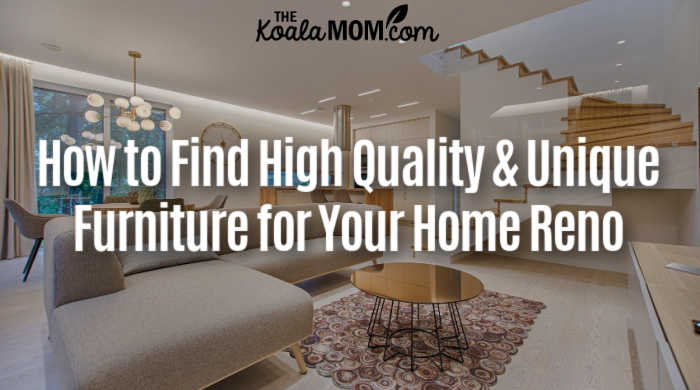 Furniture is the core of every house. So, make sure you invest in this crucial part of your home! Good luck!