It is never too early or too late for your children to get started in the kitchen. In fact, children as young as 18 months of age can begin helping in the kitchen, according to Molly Birnbaum, the editor-in-chief of America's Test Kitchen Kids. While cooking together can be a fun activity for both you and your children, it can also be a very beneficial one. From improving fine motor skills to teaching valuable life skills, here are just three ways spending time in the heart of the home can be of benefit to your young children.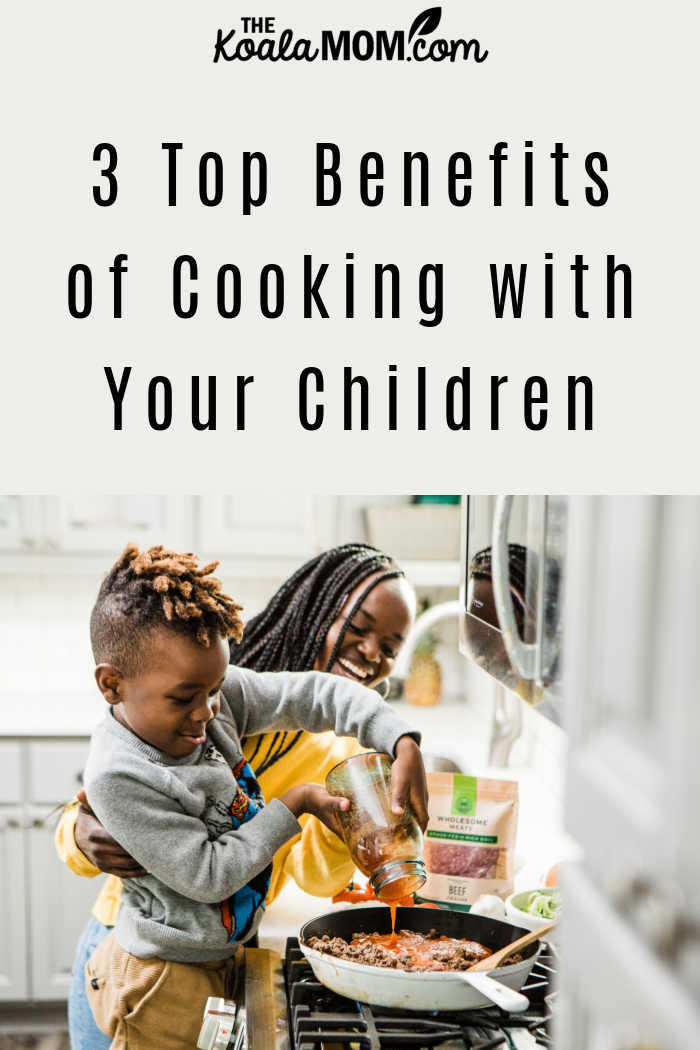 Cooking Improves Fine Motor Skills
There are numerous common child-friendly kitchen tasks that help young children develop better hand-eye coordination and fine motor skills. These skills, in turn, help children improve various academic skills such as writing, coloring, and cutting.
Tasks that are particularly beneficial include measuring, stirring, rolling, forming, spreading, squeezing, and peeling/shelling. My kids have always enjoyed whisking together sauces for me from a young age or helping to form cookies before baking. I remember my mom giving me lumps of bread dough when I was a very little girl, to let me make my own little rolls and pretzels while she was baking for our family each week.
In order for your child to truly benefit from their time in the kitchen, however, it is important that they have the right tools at their disposal.  In addition to an apron and oven mitts, also consider getting a few non-slip bowls, a mini whisk, and a set of child-friendly knives to help nurture cooking skills while also ensuring your children are safe in the kitchen.
It Enhances Language Skills
Cooking with your children can provide you with a wonderful opportunity to help enhance their language skills. Simply describing what you are doing and explaining to your children what they should do is a good way to expose them to new words. To boost their vocabulary even more, encourage your children to explain what they are doing while also naming the ingredients and kitchen tools being used.
By following instructions, repetitive language skills are also advanced. You can even turn your time in the kitchen into a game by playing 'I spy' or by asking your children to guess what the result of certain actions, such as mixing or baking certain ingredients, will be.
It Teaches Valuable Life Skills
Apart from bettering fine motor and language skills, cooking with your children from a young age can also prepare them for adulthood. Even if your child has no intention to become a professional chef or caterer, being able to prepare your own meals is a very valuable life skill to have.
Children can learn how to make a basic sandwich or fruit salad, pour a glass of juice or milk, and heat something in a microwave very early on. By helping you in the kitchen, children will also be taught a host of general safety lessons such as steering clear of sharp knives and a hot stovetop or oven.
For more tips on getting kids in the kitchen, check out The Analyst Play Kit from Lovevery. It has some kid-friendly measuring cups, recipes, and activities to help you teach your toddler various kitchen skills.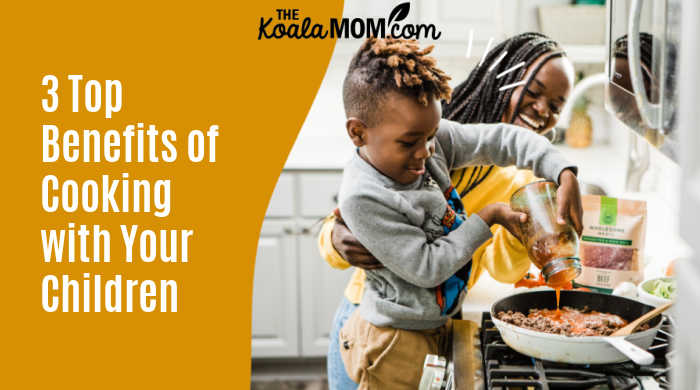 Getting your kids involved in the kitchen can be a very enjoyable experience. Prepping, cooking, and even cleaning together can turn out to not be just a fun activity, but very beneficial to your children as well.