Most of the homes we've lived in have been slightly older. Just before Lily was born, we lived in a two-bedroom four-plex in a small town. The rent was cheap and the location was right, so we didn't mind the bright colours on the walls. A few months after we moved in, one of my husband's buddies came to visit us. He'd worked for decades in construction. After glancing around our home (likely built in the early 1970s), he said, "Don't make any renos. There's probably asbestos in the walls."
It can be scary to think that there are enironmental toxins in our homes, hiding in the walls or the air. Even though my husband's buddy's comment was scary, I was glad to know what he thought. Because we were only renting, we didn't plan to make renovations. We repainted a couple rooms while we lived there, and then we moved on to another home.
Still, his comment has stayed with me, especially as we searched for our own home last year. I was glad to have our realtor's advice about potential hazards in some of the homes we looked for—and the experience of friends who had bought before us.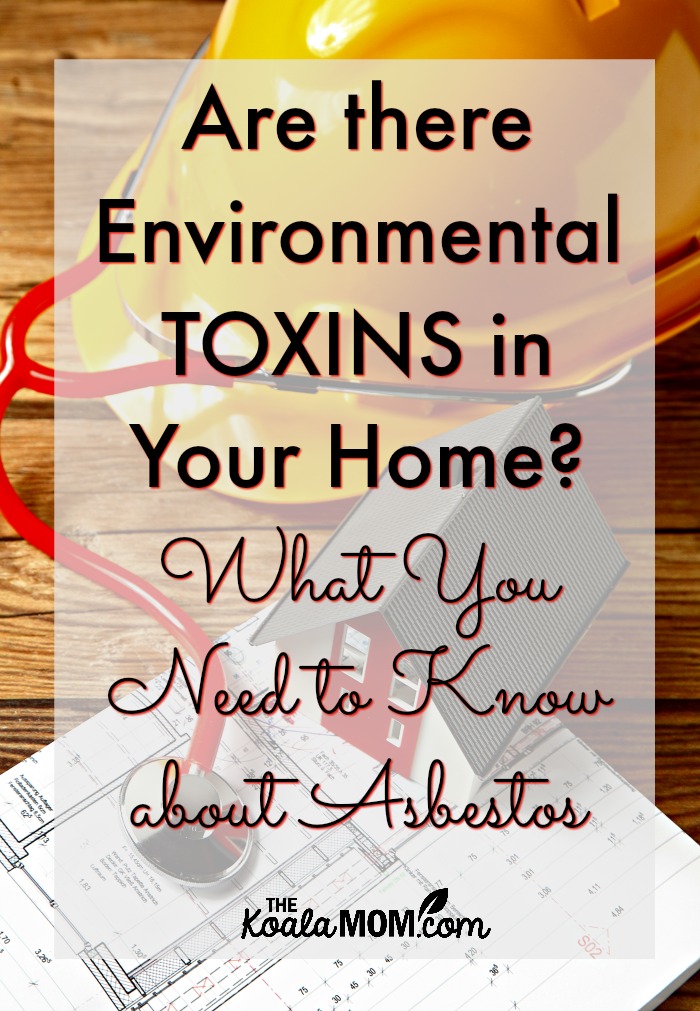 Here are a few environmental toxins that could be lurking in your home:
Lead – Exposure to lead usually occurs from contact with paint chips and dust, pipes and water in older homes. Children under the age of six are most susceptible as it causes a range of issues from cognitive and developmental issues to headaches and stomach problems. Lead assessment and abatement should always be done by a licensed professional.
Carbon Dioxide – An odorless, colorless, tasteless gas caused by burning fuel. Exposure to this toxin may cause dizziness, headaches, weakness, confusion, a potential loss of consciousness and even death. Gas stoves and grills, furnaces and automobiles and engines left in enclosed areas are some of the ways carbon dioxide enters your home. You can purchase detectors online or in most home supply and hardware stores.
Mold – Exposure to mold can cause a wide range of issues from congestion, eye or skin irritation, asthma symptoms to serious respiratory illnesses. To prevent exposure, check spots where mold is likely to grow, keep the humidity down in your home and use mold-killing cleaners in damp areas like bathrooms.
Radon – This is another naturally occurring odorless, colorless, tasteless gas and  the second leading cause of lung cancer in the United States. Radon leaks through cracks in the foundations of buildings and becomes trapped inside. You can find additional information and learn more about testing options by visiting the EPA's website or contacting your local government environmental office.
Asbestos – These naturally occurring mineral fibers were widely used for decades in building applications like siding, tiles, insulation and drywall. This substance is known to cause several diseases, including a lung disease called asbestosis and a cancer called mesothelioma.
Heather von St. James is a mom who has experienced the effects of environmental toxins in her home. She's a survivor of mesothelioma, a cancer caused by asbestos exposure. Here's what she has to share about her experience, and what she wants you to know about the potential toxins in your home.
Asbestos is especially dangerous because like radon, it's carcinogenic. The dangers of asbestos are amplified by the lack of knowledge, as well as the fact that it is still legal and used in the United States today. Much like lead, asbestos was widely used in a variety of applications. It may still be present in homes and schools built prior to the 1970s.
Knowing the signs of asbestos and how to properly manage abatement is absolutely vital. Like many other environmental toxins in the home, avoiding exposure is the only way to prevent developing illnesses caused by them. Untouched and undamaged asbestos poses little risk to your health, but once it's broken or disturbed the invisible fibers become airborne, posing a serious health risk if they're ingested or inhaled. Asbestos-related diseases are extremely dangerous since it may take anywhere from 10-50 years for symptoms to present and are often misdiagnosed, leading to tragically poor prognoses and often limited, aggressive treatment options.
My life and my family were permanently altered due to my diagnosis of malignant pleural mesothelioma in November 2005. After a life-saving surgery the following February, I'm blessed and overwhelmed to say I'm still here. I may have lost my left lung to surgery and lost the life I thought I'd have, but I've gotten to be with my husband to watch our beautiful daughter, Lily, grow up. The strength of my family, along with my excellent medical care and support, is what got me through treatment.
I'm now an 11-year survivor of mesothelioma who advocates for those affected by asbestos-related diseases. It's my mission and passion in life to spread awareness and support the mesothelioma community and those affected by cancer. I work alongside the mesothelioma community and other advocates to educate others about the dangers of asbestos and the devastating effects of mesothelioma with the goal that no family should have to experience what mine has.
Awareness is more important now than ever. Asbestos is still actively being imported into the U.S., and is still used in several items like automotive brake parts and construction applications. The toxic substance was even found in imported children's toys as recently as 2015. No amount of exposure is safe and it's unconscionable that the U.S. remains one of the few developed nations yet to fully ban asbestos, knowing, without a doubt, the devastation it causes.
In late 2016, Congress passed the Frank R. Lautenberg Chemical Safety for the 21st Century Act. This legislation finally imparted the Environmental Protection Agency (EPA) with the much needed authority to regulate dangerous substances and known carcinogens to keep Americans healthy. Asbestos was included on the agency's first list of 10 substances to investigate and potentially ban in the U.S., which is an important and long overdue step toward finally banning asbestos.
However, with the new administration settling in, this ban is frustratingly up in the air. Last year, Canada's government enacted legislation to ban asbestos by 2018. The United States cannot continue failing its citizens by remaining one of the few developed nations without a full ban.
Taking action to educate yourself on the environmental toxins in our lives is absolutely vital to safeguard the health of our homes and families. It goes beyond making sure we finally take steps to ban asbestos, clean up lead from homes and at Superfund sites. Our air, water and environmental health are at stake, and each one is tied to our overall well-being.
Take a moment to educate yourself about commonly found dangers around the home and pass the information along to your friends and loved ones.
Do environmental toxins like asbestos concern you?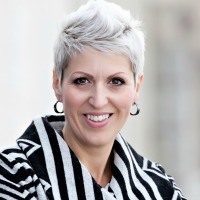 Heather Von St. James is a 11-year mesothelioma survivor who now advocates for those affected by mesothelioma. She focuses on raising awareness of this rare cancer, educating on the dangers of asbestos and works to see it banned in the United States. She blogs for the Mesothelioma Cancer Alliance and can be found on Twitter and Facebook.