While some children love fruits, many others don't and even getting them to just try one can be difficult. These kids may love things like candy, chips and crackers, carbonated drinks and juices, and it can be difficult to get them to try anything else. The problem is that processed foods don't have the nutritional value that healthy foods do, and consuming processed foods in excess can pose several health problems for children.
The best way to improve your child's health is to get them to eat wholesome food, especially fruits and vegetables. This will help reduce the number of bad calories they consume through processed foods and also give them the nutrition they need in their early developmental years. Here are a few snack ideas that will convince your child to try out some new food options.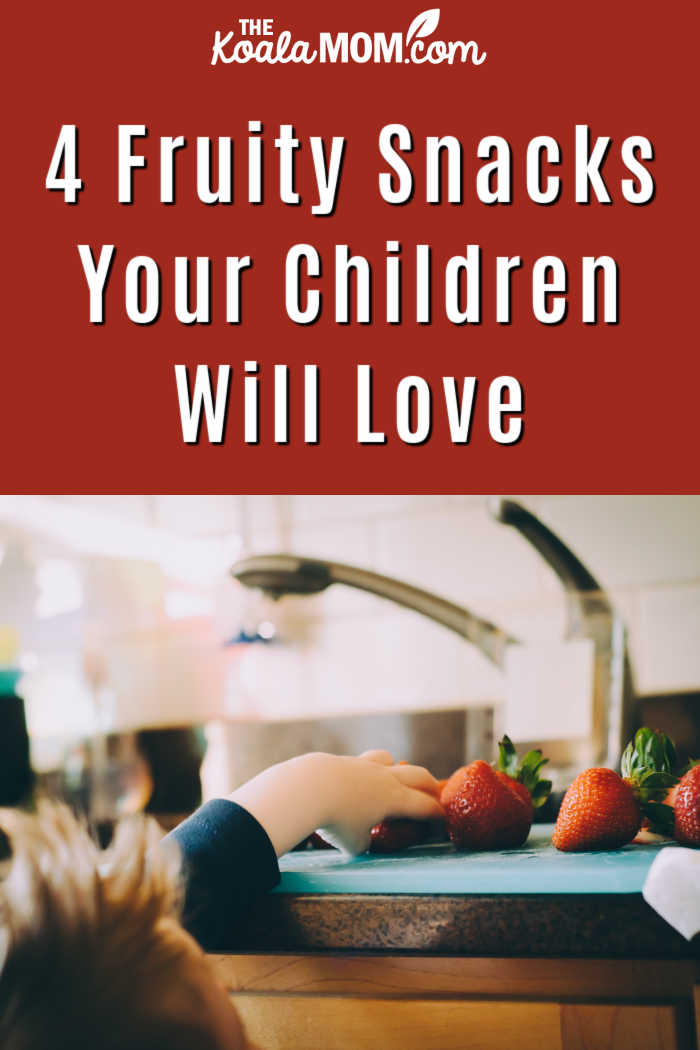 Rainbow Skewers
Children love food that is in a non-traditional form. Things like burgers, wraps and skewered meals are fun for them to look at, and in their excitement, they will eat whatever it is. You can use this to your advantage and place some fruit on skewers for a quick snack or even as part of a meal.
You can make the skewers as big or small as you like. Make sure you use a few different colorful fruits. You can even add some cheese for some protein in the snack. Start off with smaller skewers to develop their interest and then you make larger ones if you need. This is a great little snack that can be made well in advance and simply refrigerated till you need it. It will also keep well in a lunch box so it can be great for school or an outdoor trip.
Smoothie Bowls
One of the most challenging meals of the day is breakfast. Children often don't want to eat right out of bed. Since it is a busy time for everyone in the house, there usually isn't enough time to sit down and encourage your child to eat.
A smoothie bowl is easy to make. You can decorate it with colorful toppings and your child can eat it on their own with a spoon. If you want to know how to make a smoothie bowl, you can learn more here and also get some tips on how to decorate it to make it more attractive. Since all the ingredients are blended together, you can add yogurt or protein powder to increase the protein content in this meal.
This is a fantastic meal that works great for both adults and kids. You can make a big jug that's enough to serve the entire family for breakfast. My 12-year-old likes making smoothies and smoothie bowls for her lunch, and usually when she's made hers, her younger siblings beg for one too.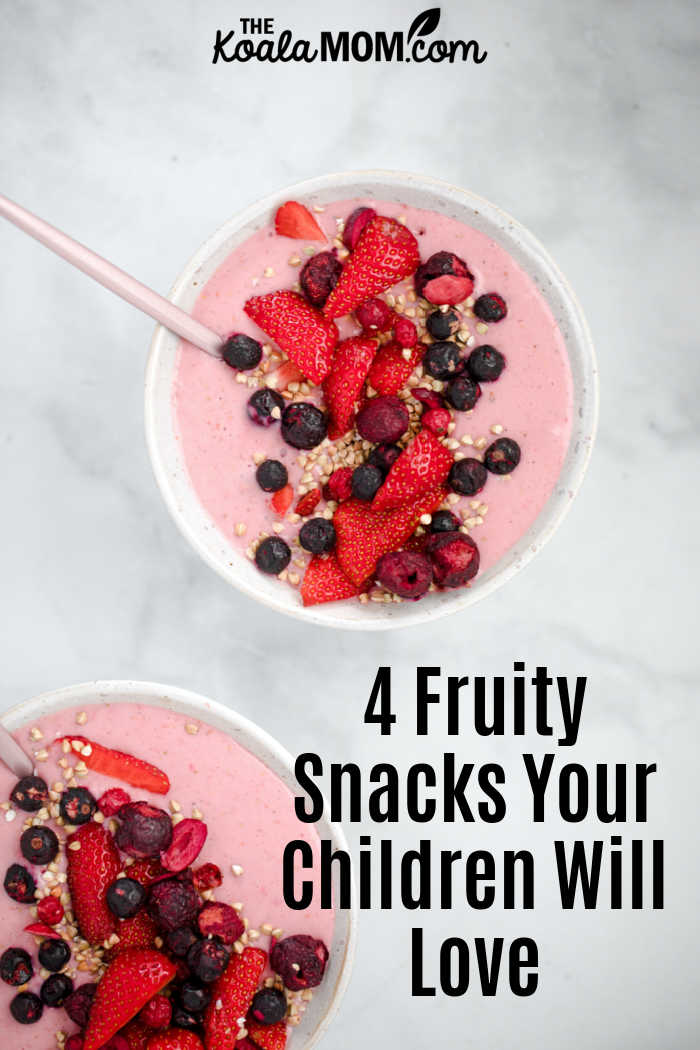 Fruit Chips
Chips are one of the most popular snacks among children. The fact that they are available in so many different forms and flavors makes them all the more attractive. It's also a very easy finger food that you can eat anywhere and it is nicely packaged which makes it easy to store too.
If you want to substitute this with a healthier alternative, consider making fruit chips for your kids. You can do this by dehydrating the fruits or you can even fry some fruits. Frying works for bananas, but through dehydration, you can make crispy chips out of nearly any fruit. Common fruits like pineapples, apples, strawberries, and bananas are great for making chips. These chips are naturally sweet so you don't need additional flavorings or toppings.
Chocolate-coated Strawberries
If your children love chocolate, like most kids, then you can gradually convince them to eat fruits by pairing the fruit with chocolate. One of the most popular combinations is strawberry and chocolate. You need a bowl of liquid chocolate for this. You can either prepare the chocolate at home or, if you are short on time, chocolate syrup will do the trick.
Simply wash and slice the strawberries into bite-size pieces and dip them into the chocolate and eat. This is a great snack for any time of day. You could even try strawberries with condensed milk or add chocolate syrup to another fruit (bananas, raspberries, apple slices, etc.).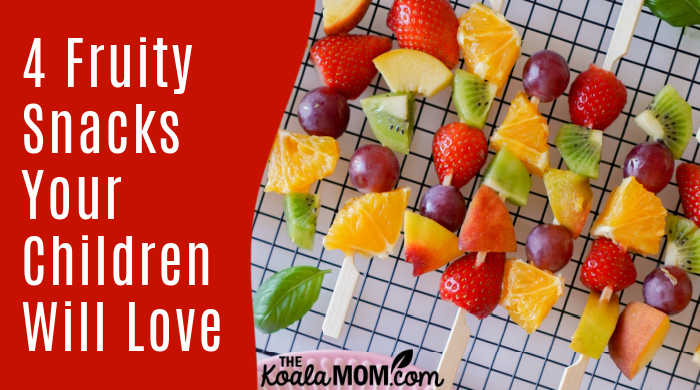 Another great strategy for getting children to eat more fruits is to teach them about fruits and tell them about the different fruit-flavored candy that they usually eat. Help them grow a garden (even if it's just on your patio!) or take them berry picking. The more they know about the fruit, the more interested they will be and the more likely they are to try it out.
When you are out shopping, show them the different fruits in the grocery section and encourage them to explore the fruits and vegetables and pick one or two they'd like to try. This will make them more curious about this kind of food and will motivate them to try it.