More and more people want to go back to their roots and connect with nature. While spending 24 hours outside may be impractical, we can bring the outdoors into our kitchens. We can get ideas from nature and design kitchens that mimic the outdoors. Let the color palette, textures, layout, and lighting create an earthy, calming, and warm feeling in your kitchen.
There are different ways to extend the outdoors into your kitchen. So, let's look at these nature-inspired designs.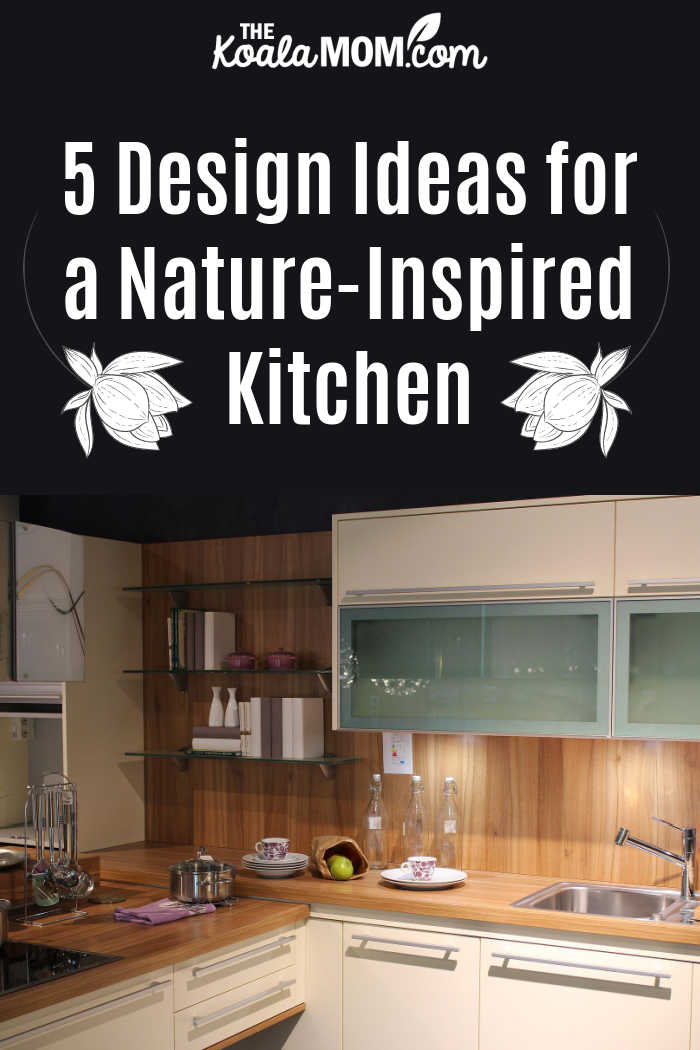 Earthy Colors
Channel the beauty and calmness of nature through calming and earthy color schemes in the kitchen. Shades of brown, blues, greens, whites, and creams are kindred to colors present in nature. Combining various shades of creams or white in the kitchen will make it lighter and airier. Pair the white with other nature-drawn tones.
You can accentuate the island area by pairing the white with mint, sage green, or deep forest green. A teal blue looks outstanding against white walls and floors. Accentuate your all-white kitchen with warm grayish-bluish cabinets. It's calming, beautiful, and earthy. (I've seen kitchens like this when browsing houses for sale, and they always catch my eye and make me want to move right in.)
You don't have to use whites and creams as your primary colors. You can draw any color from nature. Take a close-up shot of the sea, beach, plant, or sky and use them to create color schemes that will look good in your kitchen.
Naturally Occurring Textures and Materials
Ditch the glossy surfaces and synthetics and go for natural-looking finishes. A perfect way to achieve this is by adding texture and naturally occurring materials to your kitchen. Nature has beautiful textures and materials you can incorporate into your kitchen. Natural wood finishes, quartz countertops, untreated wood, or stone-effect are good options. If possible, use lots of stonework and untreated woods to bring edginess and visual interest to your kitchen.
You may have to remodel the kitchen to introduce naturally occurring textures and materials in your kitchen. Consider bringing a kitchen contractor into the picture to help you execute the stonework or woodwork. Kitchen contractors have the experience required to override the existing structures and introduce nature-inspired finishes in your kitchen.
Add Plants
Bringing plants into your kitchen is an inexpensive way to bring nature into your kitchen. On top of that, the plants make the space clean, healthier, and free from airborne toxins. The tools, furniture, and appliances present in our kitchen off poisonous substances into the atmosphere. Therefore, think of bringing easy-to-grow plants into your kitchen. These can be just decorative plants or you could try growing a hanging herb garden that is both pretty and practical.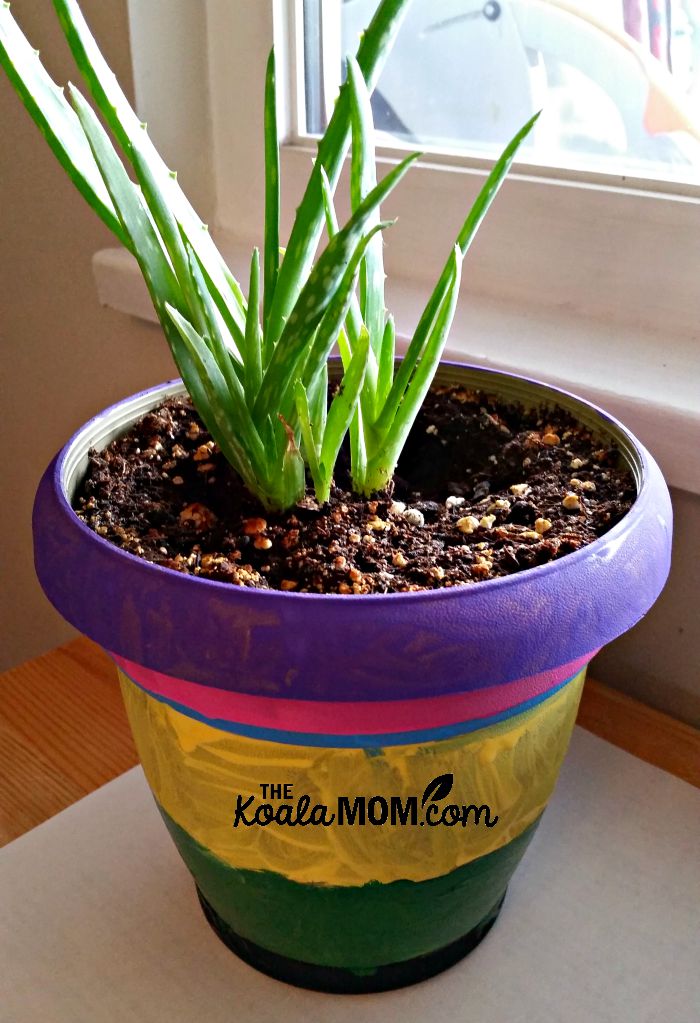 Flood It with Natural Light
You can't have a nature-inspired kitchen if it doesn't receive lots of natural sunlight. You may have to install big windows, bring down a wall or two, or add a skylight. If possible, blur the line delineating your kitchen and the outdoors by replacing the wall with a wall-to-wall sliding glass door. Since you'll have to demolish a wall, don't DIY it. Leave the work to need someone qualified and certified to demolish and restructure walls. Extend the kitchen's color scheme to the exteriors to completely blur any element that visually separates the space.
If you can't demolish a wall or add skylights, consider adding bigger windows to let in more light. You can also add customized mirrors from gatsbyglass.com. They bring more than aesthetics into a space. If placed strategically, they'll make any room brighter and more spacious.
Research tips to incorporate good lighting everywhere in your home, not just the kitchen because that will make quite the difference in its appearance.
Don't Hide Your Food
Display fresh foods and products that can survive outside the fridge on your countertops or the island. You can also mount wooden racks on empty wall space and use them to store your fruits or vegetables. Besides, it's a fun way to add color to your kitchen. You can arrange the fruits or vegetables by color to create visually appealing color accents. Use transparent vases or jars to store them. You can also put them on hanging sisal, straw, oak, pine, or vine baskets.
A nature-inspired kitchen is easy to create. Besides, nature sits perfectly with any decor item or appliance in the kitchen. You can draw inspiration from various sources or use simple props such as food or houseplants to add the beauty of nature to your kitchen. Use naturally occurring materials like wood or stone to create an earthy feel in the kitchen. And with that, enjoy a dream kitchen that radiates an organic and earthy calmness.