As a parent, it is natural to want to create a safe and comfortable environment for your children. However, this can be difficult to achieve if you have hard floors and walls that are prone to damage. It's not fun to spend all your time policing your kids in order to protect your walls and floors. Here are four ideas on how you can keep your floors and walls children-proof.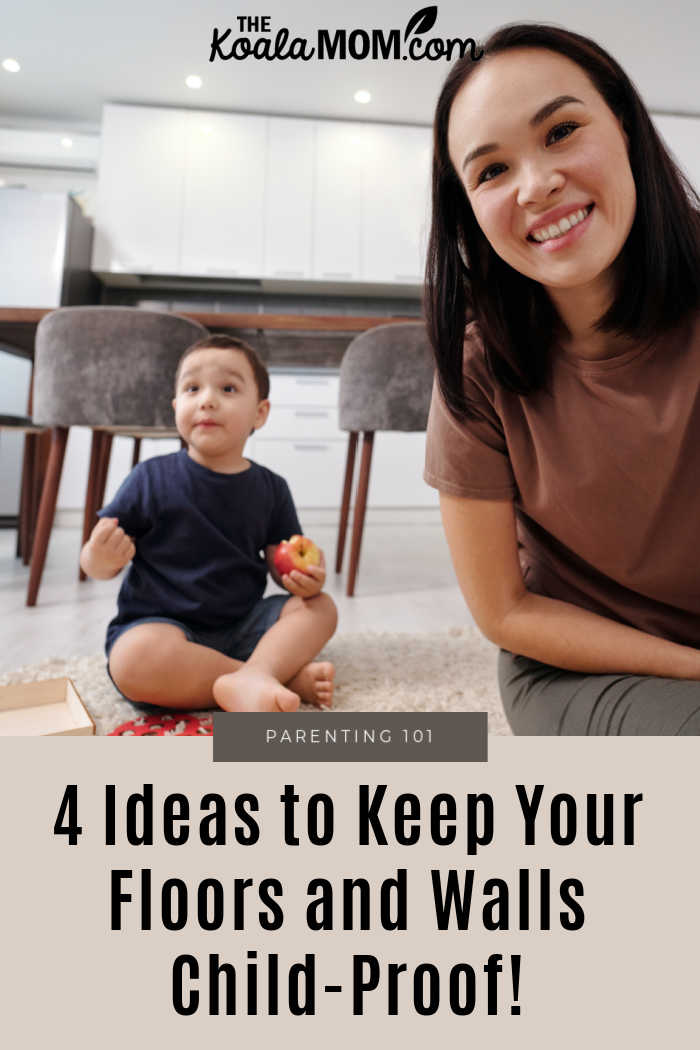 1. Use a polished concrete floor
There are many reasons to use polished concrete floors in your home. They are durable, easy to clean, and they look great. But did you know that polished concrete floors can also help keep your floors and walls children-proof?
That's right! The surfaces of polished concrete floors are smooth and seamless, which means there are no nooks or crannies for little fingers or toes to get caught in. And because they're so easy to clean, you won't have to worry about dirt or spills building up over time or damaging the flooring.
What's more, is that polished concrete floors do not release volatile organic compounds into the air you breathe, unlike wood, carpet, or laminate floors. This means your children are not exposed to these chemicals that cause harmful respiratory and immune effects.
Another way to protect your floors from damage is to use area rugs or carpets. This will not only cushion any falls but also help to keep your floor clean. Not only do they add a bit of extra padding, but they also help absorb noise. That means you won't have to worry about your little ones running and playing inside all day long. Look for rugs or carpets that are specifically designed for high-traffic areas such as hallways and living rooms.
If you're looking for a flooring option that is both beautiful and practical, polished concrete is a great choice for families with young children.
2. Install wall guards
It's no secret that kids are playful by nature and have a tendency to run around, jump, and explore their surroundings. This can often lead to them accidentally bumping into walls and causing damage to both the wall and themselves. To help prevent this from happening, consider installing wall guards in your home.
Here are some reasons why you should put up wall guards:
Keep your little ones safe: Wall guards help protect against bumps and bruises by cushioning sharp corners and edges.
Save your walls: Wall guards can also save your walls from scuffs, scrapes, and other damage caused by kids running around and playing indoors.
Easy to install: Most wall guards are easy to install, with some models even coming with adhesive strips for a no-tools installation.
Affordable: Compared to the cost of repairing damaged walls or replacing furniture, wall guards are an affordable way to child-proof your home.
Wall guards are designed to protect both your walls and your child by absorbing the impact of any collision. There are a variety of different types of wall guards available on the market, so be sure to choose one that best suits your needs.
Wall decals are a great way to add a pop of color or design to your walls without the hassle of painting. And best of all, they're completely removable, so you can change them up as your child's taste evolves. You can even get whiteboard wall decals that allow your child to draw or write on the walls without damaging them!
There are tons of great designs to choose from, so you're sure to find something that fits your child's personality perfectly. And if you're worried about damage, don't be! Most wall decals are made from high-quality vinyl that won't peel or fade over time.
3. Use furniture pads
Furniture pads are an easy and inexpensive way to help protect your floors and walls from scratches, dents, and other damage. Simply attach the pads to the bottom of furniture legs or feet, and they will help keep your surfaces safe from scuffs and scratches. You can find furniture pads at most hardware stores or online.
We slide our couch and footstool around the living room regularly, so they have furniture pads on the bottom to make sure they don't damage the floor and slide better.
Another great way to help protect your floors and walls from damage is to use corner and edge guards. These products are designed to fit over sharp corners and edges, and they will help prevent your child from accidentally scratching or denting these areas. You can find corner and edge guards at most hardware stores or online.
4. Install door stoppers
Door stoppers are an easy and effective way to prevent your child from slamming doors shut (which is hard on the ears as well as the doors). They are also another great way to help keep your floors and walls safe from damage.
Door stoppers can be placed at the base of doors to help prevent them from being accidentally slammed shut. They are designed to prevent doors from swinging open and hitting walls or furniture. This will help protect your child's fingers from being pinched or hurt, and it will also help protect your walls and floors from scratches and dents. You can find door stoppers at most hardware stores.
By installing door stoppers, you are keeping your kids safe while allowing them the freedom to move around the house without worry.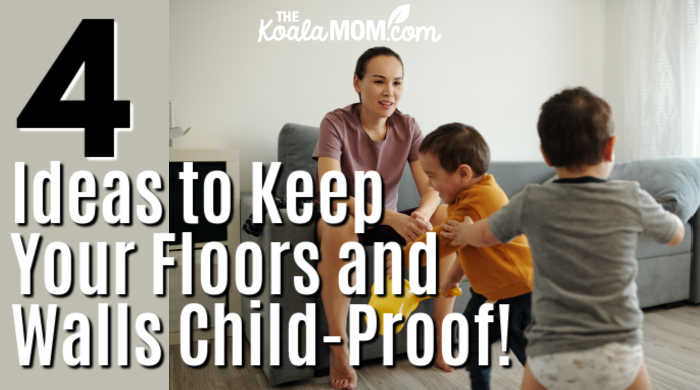 By following these tips, you can help to keep your floors and walls children-proof. This will create a safer environment for your children and help to protect your home from damage.
What tips would you share for keeping your floors and walls child-proof?