When you're a child, you have little to no interest in the past. This comes as no surprise since children have their whole life ahead of them. Do you still want to try to get them interested in genealogy despite all these odds? Turns out it's not that hard. All you need is the right choice of activities. Below, you'll find 5 easy ways you can get your kids interested in their family history. Curious? Then let's get going!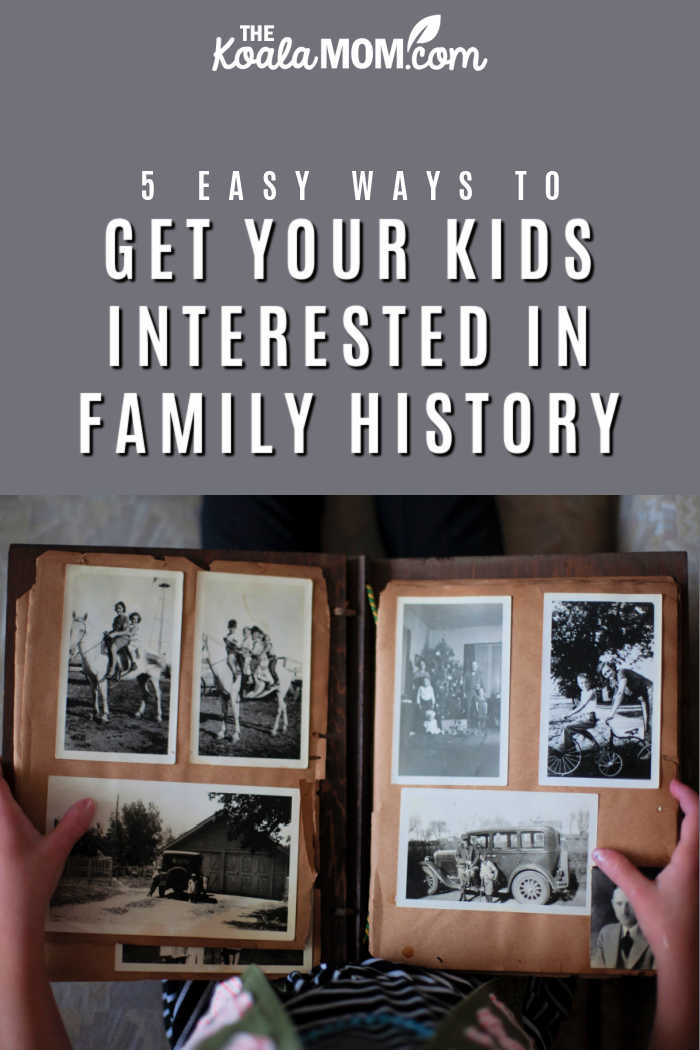 1. Create a Family Tree Together
One of the more exciting ways for your kids to get familiar with their relatives is to design a family tree. These are fairly easy to make. You'll need pictures of your forebears, a poster-sized paper, glue and paint. Have your kids draw the chart as you tell the stories of the people in the photographs. Make sure to research your own lineage before you start—it will be many times better if you not only disclose the names and dates of birth of your relatives, but also speak of their accomplishments, thrilling stories about their lives, or funny anecdotes. Your family tree will be as unique as your family!
2. Look Through Old Pictures
If making a family tree chart sounds like too much of a headache, here's an easier activity for you. Take your old family archive and sit down together with your kids to thumb through it. Tell the stories behind the pictures and of the people in them—even still images, if presented right, can be a source of entertainment.
In case you are not quite willing to show your old pictures because of their brittle condition, there is a way to fix them. Just digitize your old images, then process them with photo restoration software. This could be a project to do with your kids or even to assign a techy teen. This will not only help you get rid of any imprints of time, but also save your old pictures in a digital form for many generations to come.
Once your images are digitized, it's easy to turn them into a digital scrapbook. This could be shared with grandparents, cousins and other family members or shown off at the next family reunion. Digital scrapbooks are also smaller than traditions photo albums and easier for kids to thumb through—making them more likely to be pulled off the shelf and viewed.

3. Let Your Older Relatives Talk
If you are out of amazing stories about your relatives to tell, it's time to turn to the source. Take your kids to your older immediate relatives for a chat. Have your kids make a list of questions then conduct interviews with their forebears. Older people have so much wisdom to share and young minds are so perceptive to it, that such talks might become a life-changing experience for the young.
I loved hearing my dad's cousin tell stories of my great-grandmother's adventures after she emigrated to Canada just after the Titanic sank. One Christmas, my uncles and dad sat around exchanging university stories. (Let's just say those engineers weren't all serious studying—they had some serious fun too!) My grandpa sometimes told us about logging in the foothills when he was a young man. For a school project, my younger brother asked my great-uncle about his time in the war, and received in response a hand-written letter several pages long, detailing my uncle's war experience in Italy.
Now that many of these relatives have passed away, I wish I had written down their stories. If you do take your children to visit an older relative and start asking questions about your family history, take along a handheld recorder or use your phone to record their stories. You can transcribe these later and add them to your digital scrapbook or family scrapbook.
4. Show Family's Precious Keepsakes
Sometimes even words and pictures aren't enough, so you need to go for something materialistic, something your kids have to touch to appreciate. In case you have some little tidbits from the older years and they are somehow connected to the stories you've told, make sure to show them to your kids. Let your kids feel these items, look them over or even try them on.
If unfortunately you have no access to such precious heirlooms, take your kids to a museum where you could show them something like household items from that era when the relative in question lived in. For example, I have a Bible that my great-grandmother on my mother's side was given when she was a young woman. I have books that my grandmother used when she was a schoolgirl. I have some medals that another great-uncle earned in the war. While I wish I knew more of the stories associated with these items, they are precious mementoes of my family heritage.
5. Take Your Kids to Important Places
Sometimes a little field trip is all it takes to interest the young. Take your kids on vacations to visit the places that your ancestors lived in. You don't have to show them the actual houses if you lack that information; the general area might be enough. Walk the streets that the ones who came before you walked all those years ago. If you yourself have never been to these places before, make it your job to together find out all you can about the towns, villages, and other settlements. Who said that this genealogy field trip is just for your kids, right?
When my cousin visited France a few years ago, she was able to find the cemetery where one of our great-uncles is buried. On our last trip to Alberta for a family funeral, I pointed out to my kids where my great-grandpa homesteaded—and where his sons started their farms up and down the road from the family homestead. I've also been back to Ontario to explore my mom's family history there.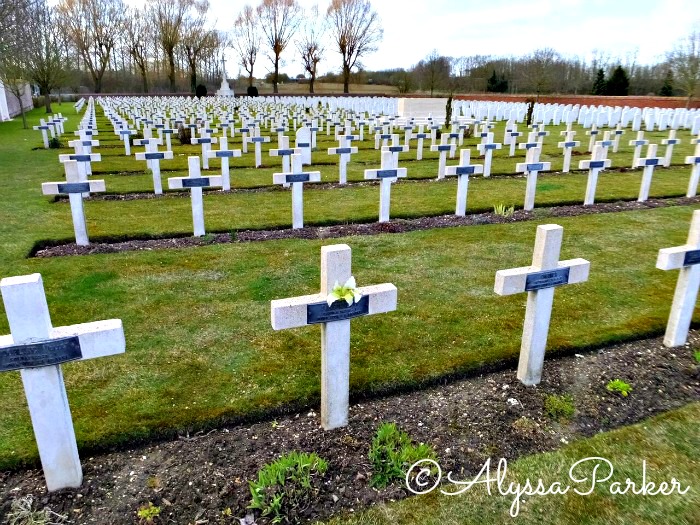 So you see—through a few simple activities you can light the spark of your kids' interest in their family history. So don't waste anymore time, but rather dive deep into the story of your family with your kids. After all, getting to know their roots helps children to acquire more self-confidence and stronger resilience to stress.
How do you get your kids interested in their family history?