When author Isla Morley reached out to me via email to ask me to review her newest book, I said "YES!" without hesitation. Her first two books were absolutely amazing and I couldn't wait to read her newest novel. Thankfully, I didn't have to wait long for my advance reader copy of The Last Blue to arrive. I devoured it in gulps, desperate to find out what happens yet also enjoying Morley's lyrical prose and descriptions of Appalachia.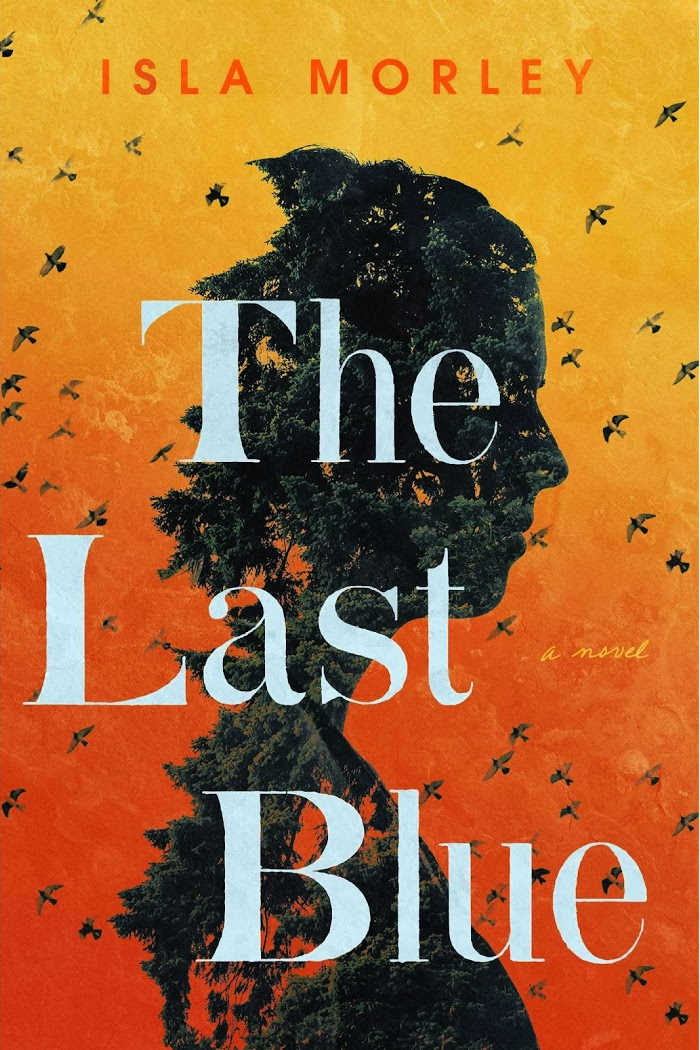 I received this book for review courtesy of the publisher; all opinions expressed are my own. This post contains affiliate links; as an Amazon associate, I earn from qualifying purchases.
The Last Blue plot
In 1937, Havens is a photographer working for President Roosevelt's Works Progress Administration. He and his friend Massey, a journalist, are sent to Appalachia to document what they find. Massey enthusiastically predicts they'll find their next great story here, something that will jump-start their flagging careers. A few chance comments send them bushwacking into Spooklight Holler, where they stumble across a blue-skinned girl.
Jubilee Buford is used to being stared at and ostracized by the townsfolk. Havens is different, though. When an accident lands him in her parents' house, recovering, Jubilee can't stay away. A friendship blossoms between the outsiders and the Bufords. While Massey asks questions and takes notes, Havens finds himself falling in love. He can't photograph Jubilee the way Massey wants him to; while Massey sees only the story, Havens sees the woman who will be hurt if the outside world finds out about her.
Havens and Massey are soon caught in the middle of the prejudice and fear that surrounds the Bufords. As animosity among the townsfolk rises toward the Bufords, Massey and Havens disagree about what they can do to help.
My thoughts on The Last Blue
The narrative in The Last Blue switches back and forth between Jubilee and Havens. I enjoyed being in each of their heads, seeing their unique perspective on the events of the novel. Jubilee is an innocent, sheltered young girl who has never left the small town in which she's grown up. Havens has traveled the United States, married and divorced once, and holds secrets about his one award-winning photograph. They each need each other and complement each other, yet their love faces internal and external obstacles.
Havens and Jubilee's story brings up issues of racism, prejudice, fear, and guilt as well as love. As I was reading this, my husband and I watched To Kill a Mockingbird and I found myself noticing parallels between the stories. People are ostracized in both novels for being different. In The Last Blue, the distinction is between "blues" and "right-coloureds," and the prejudice goes both ways. Jubilee's parents are reluctant to welcome Massey and Havens into their home, because they are outsiders who don't belong with blues.
The Last Blue offers readers plenty of food for thought. If you are part of a book club, I'd highly recommend reading and discussing The Last Blue. While there are no known blue people today, racism comes up in many other ways and it's worth thinking about our reactions to those who differ from us.
More about Isla Morley
Isla Morley has a degree in English literature and has worked as a magazine editor. She grew up in South Africa during the Apartheid but moved to California in 1994 when she married an American. She is the author of three novels. Her debut novel, Come Sunday, is contemporary fiction set in Hawaii and South Africa. It received awarded the Janet Heidinger Kafka Prize, was a finalist for the Commonwealth Prize and longlisted for South Africa's premier literary award. Above is futuristic or post-apolocalyptic fiction. With The Last Blue, Morley proves herself the master of any genre, from past to future.
To find out more about Isla Morley and her books, drop by her website and read my interview with her. You can also find her on Instagram as blubootz.