The Virgin Mary has appeared to numerous saints on earth in the last several centuries. In each apparition, she is wearing a different outfit, appropriate to the culture of place she appears. Children will have fun learning about what Mary would have worn at different times in her life in Our Lady's Wardrobe by Anthony DeStefano.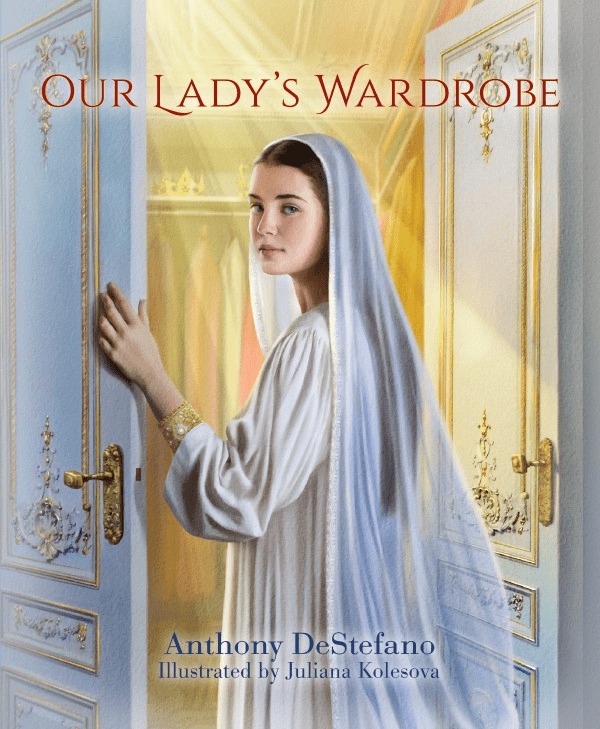 I received this book courtesy of Sophia Press; all opinions expressed are my own. This post contains affiliate links; as an Amazon associate, I earn from qualifying purchases.
With all the uncertainty around the coronavirus pandemic right now, Our Lady's Wardrobe is a beautiful reminder to pray and trust God. Our Lady of Fatima appeared in Portugal in a similar time of great uncertainty, just before another pandemic (the Spanish influenza). I'm sure her message to us would still be similar: pray and make sacrifices. As we cloister ourselves this Lent for the greater good, we can offer our sacrifices and struggles to Mary, as the Fatima children did.
Our Lady's Wardrobe
In Nazareth, Mary would have had very few clothes. When she visited her cousin Elizabeth, she would have worn a simple gown. But now that she's in heaven, she has a huge wardrobe and picks different dresses for each visit to earth.
Our Lady's Wardrobe is written in Anthony DeStefano's signature rhyming style. It's an easy read-aloud, with one or two stanzas per page. In fact, some of these stanzas would make great memory or dictation selections for children. Right now, Pearl and Jade are having fun learning little rhymes and could easily memorize parts of this book, such as,
In Fatima Our Lady stood

upon a holly tree;

She dressed in white like crystal light

and held a rosary.
The illustrations are absolutely stunning. The cover gives a hint of this, but each image inside invites children to pause and look at the details, both of Mary's dress and of her surroundings. Mary is drawn as a young woman, approachable and sweet. The details in her gowns show just how important clothing is in so many cultures.
Our Lady's Wardrobe teaches children about:
Our Lady of Nazareth
Our Lady of Mount Carmel
Our Lady of Guadalupe
Our Lady of the Miraculous Medal
Our Lady of Knock
Our Lady of Lourdes
Our Lady of Fatima
Our Lady Queen of the Angels
Some of the Marian apparitions were familiar to me, but others were new. I was actually surprised at the many different ways Mary has appeared to us. It made me want to learn more about Our Lady of Knock and the other apparitions and miracles Mary has done.
Our Lady's Wardrobe also teaches children about the Miraculous Medal, the brown scapular, and the rosary. The book ends with a prayer that Mary will help each of us draw closer to her Son and to love Him better. Three Bible verses are also included, which teach us about Our Lady of Nazareth and Our Lady Queen of the Angels.
No matter what Our Lady does and where Our Lady goes,

she always takes the time to wear the most amazing clothes.

Her clothes are proof that Heaven is a truly wondrous place–

a land of beauty, life and love and joy and truth and grace.
Last All Saints' Day, my kids all dressed up as early Roman Martyrs. They had so much fun with their family theme that I tried to think about what we could do next year. I suggested the girls all dress up as a different Marian apparition, and Joey can be St. Joseph or baby Jesus. Our Lady's Wardrobe will give us plenty of inspiration for their costumes in October!
Our Lady's Wardrobe is available in hardcover from Sophia Press and Amazon. It would be a beautiful First Communion or Easter gift for a child. If your children like this book, then they'll also love Our Lady's Picture Book.
More about Anthony DeStefano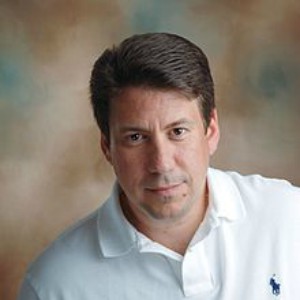 Anthony DeStefano is the best-selling author of twenty Christian books for adults and children, including The Seed Who Was Afraid to Be Planted, This Little Prayer of Mine, and I Just Can't Take it Anymore!. He hosts a TV series, A Travel Guide to Life, on the Eternal Word Television Network (EWTN). He is also a pilot, businessman, and long-time pro-life advocate. To find out more about him or his books, drop by his website.
Which is your favourite Marian apparition? Have you thought about Mary's wardrobe before?