Last January was a hard month for me. My husband and I faced a huge change of plans that meant the death of a dream for me. In the midst of that, a lot of other things went wrong too—my minivan was rear-ended, my new van got a flat tire, and we all got the flu. It felt like one bad thing piled on top of another bad thing all month long. In those hard times, I struggled with my faith.
Suffering and hard times is something that Joni Eareckson Tada knows about. I read her biography back when I was a teenager, and her story of becoming a quadriplegic when she was only 17 has always stuck with me. So The Gospel in Hard Times by Joni and Friends caught my attention at the end of last year. I've spent the year working on my relationship with God, but I was curious to see what I could learn from Joni.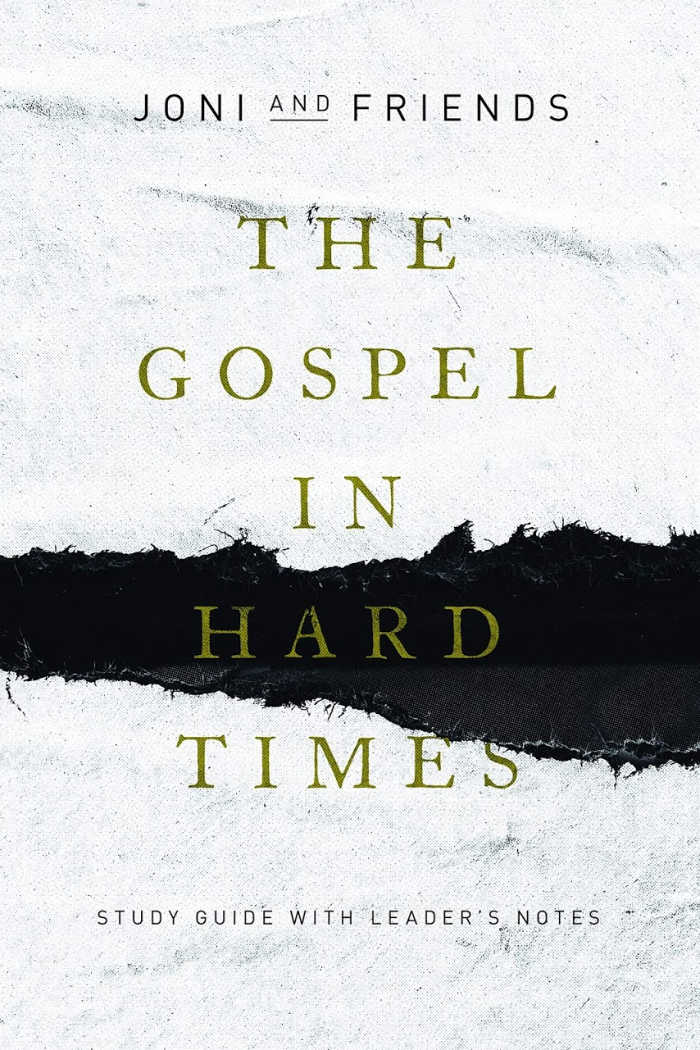 I received this book for review courtesy of the publicist; all opinions expressed are my own. This post contains affiliate links; as an Amazon associate, I earn from qualifying purchases.
Looking back on more than fifty years as a quadriplegic in a wheelchair, having endured chronic pain, as well as a battle with breast cancer, I can assure you that God isn't afraid of our questions. In fact, he wants us to cry out—scream out to him if we must—because when we turn to God and His Word for answers, we'll find a loving Father. ~ Joni
The Gospel in Hard Times overview
The Gospel in Hard Times is a study guide with leader's notes. There are eight lessons, which are broken into five sections:
hard times in the world (original stories that show we're not alone in our suffering)
Bible foundation (what does the Bible say about this topic?)
the witness (a video clip featuring real-life testimonies about the Biblical teaching and lesson objectives)
prayer focus (suggest prayer)
action plan (to help you apply what you've learned between lessons)
There are plenty of Bible references throughout The Gospel in Hard Times, drawing readers into Scripture to see exactly what God has to say. I appreciated being drawn continually back to God and His Word in this way. Video clips online accompany each chapter. These would be easy to view as a group or can be looked up on your phone or computer at home while you're reading.
My thoughts on The Gospel in Hard Times
I read through The Gospel in Hard Times on my own, but I can see how this would be a powerful group study. Suffering has a tendency to isolate us; last January, when I was grieving that dream, I didn't want to talk to anyone else. Social media made me even more depressed, because we only share the good and the best there. A group study in which people can get together and share their struggles honestly and hear that they aren't alone would, in itself, make the struggles easier to bear.
I also appreciated the many perspectives in The Gospel in Hard Times. The video clip for Lesson 1 features Nick Vujicic, another person who has faced great suffering and turned it into a ministry, like Joni. In many ways, these stories helped put my own struggles into perspective. Vehicle problems, the flu, and disappointment aren't much compared to a life with handicaps, major accidents, or other hard times.
When we trust God through life's hardships and struggles, we find our own faith strengthened—and our friends and neighbours notice. When the church rallies around those in need and becomes a safe place to find hope and healing, the world takes notice. ~ Joni
The Gospel in Hard Times would be an excellent resource for those who haven't faced huge sufferings themselves (yet), but want to help a friend walk through hard times. Most of us know someone who is dealing with something big in their lives, and often we don't know what to say. This book can help us better understand what God says about suffering and how we can come alongside our friends in their struggles.
More about Joni and Friends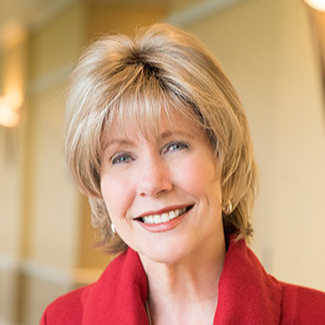 Joni Eareckson Tada suffered a diving accident in 1967 that left her in a wheelchair. She founded Joni & Friends in 1979. It provides Christ-centered programs to special needs families, churches and communities. Today, the organization hosts a radio show and podcast, family retreats, internships, Christian Institute on Disability, Wheels for the World, and more.
Joni is the author of over 50 books, including her best-selling autobiography, Joni. She married her husband Ken Tada in 1982 and they live in California. She survived Stage 3 breast cancer in 2010. Her favourite movies are Chariots of Fire, Miss Potter, The Blind Side, The Sound of Music and Pride and Prejudice. She enjoys oil painting and reading as well as playing Scrabble and Backgammon.
Joni says, "Spend time with me, and I'll have you singing along on a hymn – I love the words to the old hymns! When I was first injured and laying in my hospital bed in the dark, I would chase away fear by softly singing my favorites. God used the timeless words of those beautiful hymns to lift my spirits and draw me close to Him. So click on a couple I've posted here and sing along!" You can download a PDF of her favourite hymns.
To find out more about Joni and her ministry, drop by her website.